Fans have not even come to terms with the news of Samantha Prabhu and Naga Chaitanya's divorce that another film power couple of South Industry has announced the process. Dhanush, or Venkatesh Prabhu Kasturi Raja, announced separation with Aishwarya, the elder daughter of Rajinikanth. South's superstar Dhanush surprised fans by announcing his divorce notice.
"18 years of togetherness as friends, couple as parents and well wishers to each other. The journey has been of growth, understanding, adjusting, and adapting. Today we stand at a place where our paths separate. Aishwaryaa and I have decided to part ways as a couple and take time to understand us as individuals for the better," he wrote on Twitter.
No reason was given for the divorce. Aishwarya has issued a similar statement.
"We have been together for 18 years as friends, couples, parents and well-wishers. Today we stand at the crossroads of our paths .. Dhanush and I decided to split up as a couple and decided to take the time to understand ourselves better," wrote Rajnikant's daughter.
Both had an arranged marriage, and Aishwarya was Dhanush's sister's friend. 
The couple
Aishwarya is the elder daughter of South Megastar Rajinikanth. The duo got married in 2004. They have two children, Yatra and Linga. There have been reports of separation between the couple many times in the past, but both were often been avoiding the questions of the media.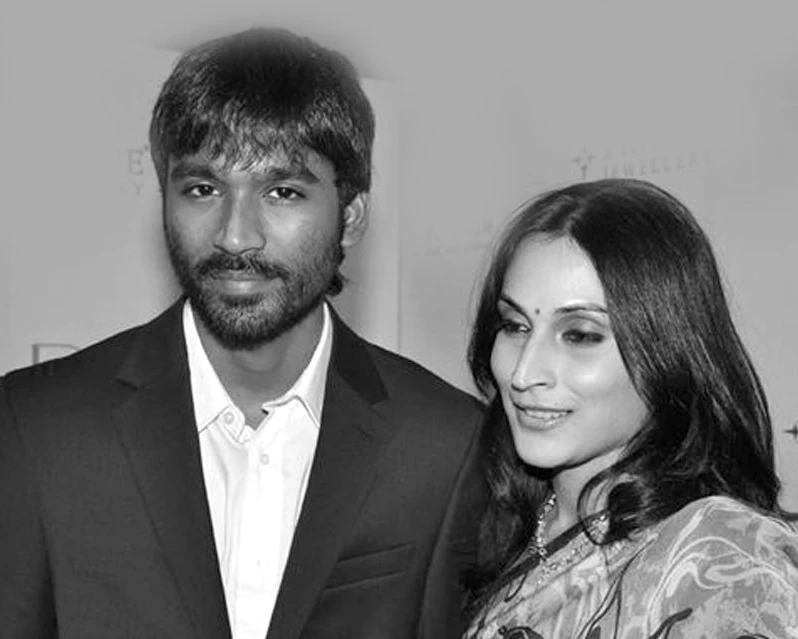 Last February, Dhanush had a housewarming ceremony where his wife Aishwarya was present. Actor Dhanush has built his new house in Poes Garden, Chennai, where today the Bhoomi Pujan of that house took place. Rajinikanth and his wife Latha were also seen in the photos of the event.
The age difference
When Dhanush got married, he was 23 years old. When Dhanush and Aishwarya decided to spend their lives together, a section of the community realised that their couple did not match due to their age difference. Aishwarya is two years older than Dhanush.
Their relationship
Dhanush was starring in a movie when the two first met. When a theatre owner introduced Aishwarya to Dhanush, Aishwarya congratulated him on his performance.
The next day, Dhanush received a bouquet with a greeting note from Aishwarya. Actor Dhanush praised Aishwarya's natural personality. But there was nothing more than that between the two at the time.
During this period, media reports made headlines that Dhanush and Aishwarya often see each other. In an interview, Dhanush denied the relationship and said Aishwarya was his sister's friend and nothing else.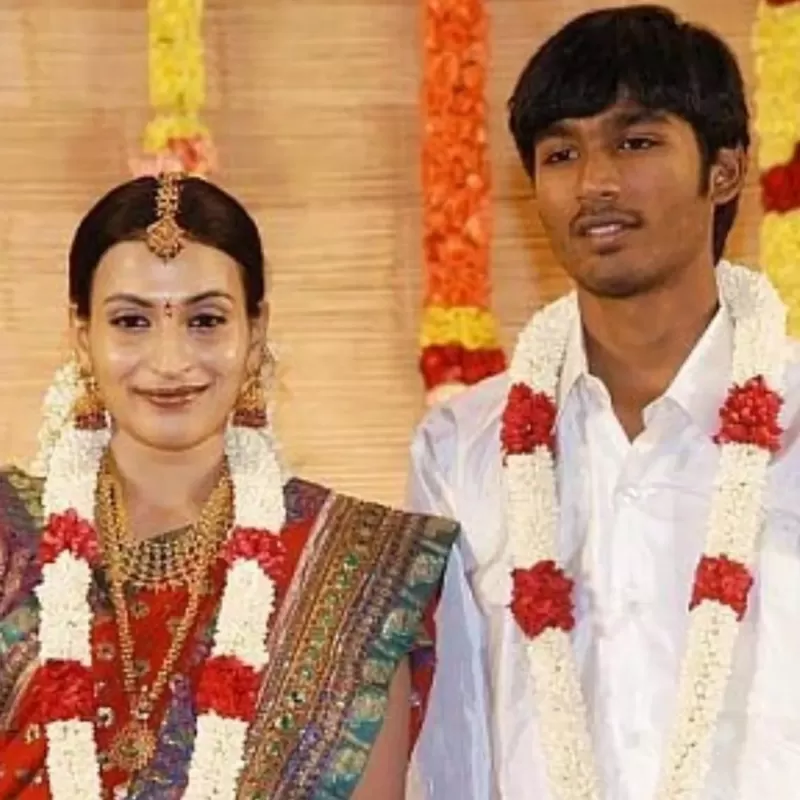 The couple's family thought the couple would be a better life partner at one point.
Soon after, the two families got together and made the wedding engagement and arrangements. In an interview with a cinema magazine, Dhanush shared the best thing about Aishwarya's relationship.
"The best thing about our relationship is that we give each other more space. We both do not believe in switching for each other. We want to be together. When you're in your mid-20s, your mind is set on what you believe, and it's very difficult to change yourself," he had said.
National Award for Best Actor winner
Dhanush is counted among the best actors. Dhanush has won the audience's hearts with many great films in the South and Bollywood, and he has built a strong fan following with the release of Raanjhanaa. At the same time, he has also shown his skills in the film Atrangi Re, which was released a few days ago. Dhanush has also won the National Award for Best Actor.
Dhanush is the son of famous producer Kasturi Raja. In addition to being an actor, Dhanush is also a producer, director, playback singer, dancer, screenplay writer and lyricist. Dhanush, who has worked in 46 films, has received 13 big awards, including a Filmfare award and 4 National Film Awards. 
He is popularly known as Tamil Bruce Lee.