The United States is sending obsolete weapons to Ukraine, Valery Gnatenko, a deputy from the Opposition Platform – For Life party, said on the air of the Nash TV channel.
"What they delivered to us is, by and large, crap from the 80s… In Ukraine, there are even better (than Javelin. — Ed.) systems of the Skif anti-tank systems… They are more accurate. It's like in the movie "12 chairs": I will give you a parabellum so that you defend better," the politician said.
Frontier India has reported that the U.S. made Javelin Missiles fail to destroy an old Soviet T-64B tank during a demonstration to boost the morale of its soldiers.
On January 20, the Ukrainian Ministry of Defense announced that the country is currently receiving military assistance from international partners in unprecedented volumes.
The press reported that a plane with another batch of military aid from the United States arrived at Boryspil Airport near Kiev. In addition, 90 tons of American weapons were brought on January 22. This is the first delivery in 2022. The press reports that it included disposable hand grenade launchers M141 Bunker Defeat Munition or SMAW-D. In addition, Javelin anti-tank systems were handed over to Kiev.
On January 19, it was reported that the U.K. had delivered several thousand anti-tank missiles to Ukraine in case of a "Russian invasion." Deputy Minister of British Defense James Hippie noted that Ukraine allegedly faces Russia's "existential threat". Invading Ukraine would be an "extremely stupid" decision, he said.
Two planes with weapons from London landed in Ukraine on January 17, and the 18th, the last plane delivered anti-tank weapons. Presumably, we are talking about NLAW anti-tank systems.
 Germany did not allow Estonia to send D-30 howitzers to Ukraine due to the "policy of not supplying weapons to conflict regions", which Germany allegedly adhered to for a long time. Estonia asked for permission because the weapon was made in Germany. Germany has refrained from directly supplying weapons to Ukraine for the same reasons.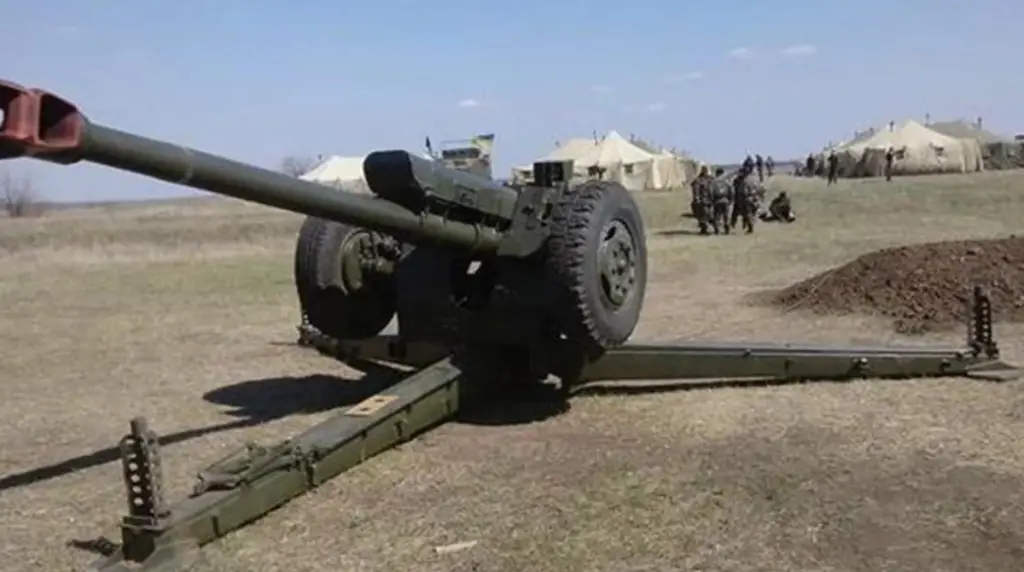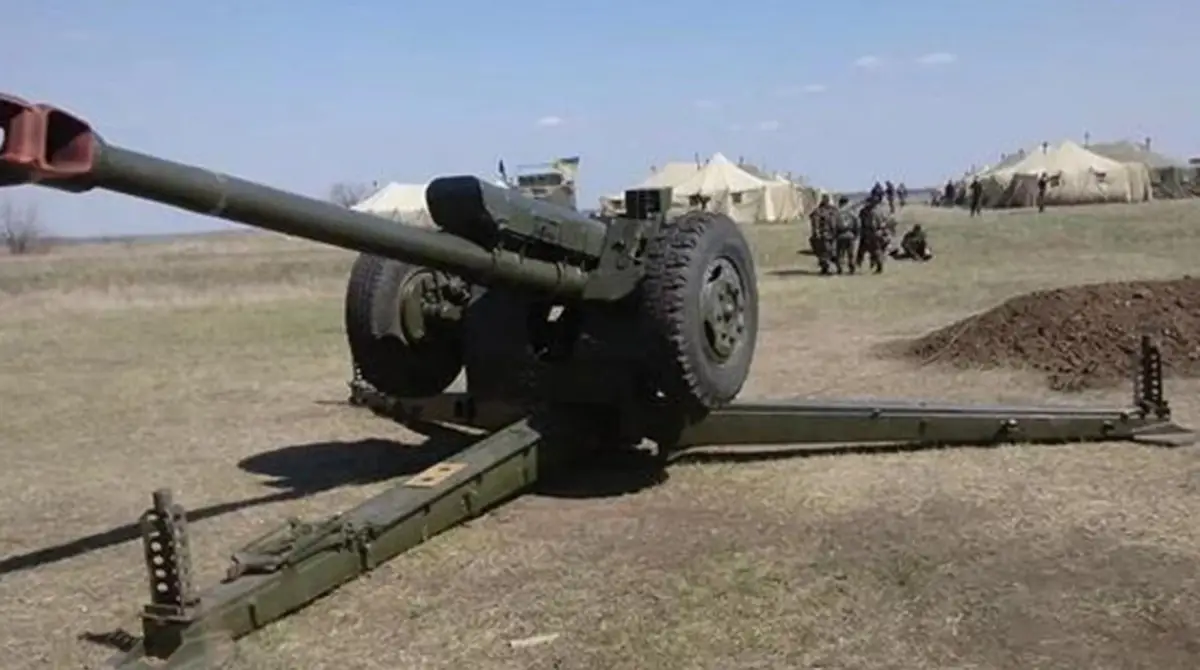 The D-30 howitzer fires a 122-mm shell to about 20 kilometres. Originally made in the Soviet Union, the howitzers were stationed in former East Germany. After German reunification, Berlin exported the guns to Finland in the 1990s, which then passed them on to Estonia in 2009. Ukraine has close to 150 of them. 
 The United States has approved Estonia's request to provide Javelin missiles, while Latvia and Lithuania will provide Stinger anti-aircraft missiles and other equipment to bolster Ukraine's military capabilities.
Ukraine's rearmament pangs
In recent years, the Ukrainian army has experienced severe problems. Old weapons are gradually failing, and there is not enough money for new ones. At the same time, Kiev actively purchases decommissioned foreign weapons and receives military assistance from Western countries. So, in September last year, the U.S. Coast Guard handed over to Kiev two decommissioned patrol boats Drummond (WPB-1323) and Cushing (WPB-1321), built in 1988. The United States also gave Ukraine several inflatable boats. Britain is selling Ukraine its outdated Sandown-class mine hunter ships.
Kiev does not have a military-technical policy, and in the past year, the only modern weapons it has received is a small number of Turkish Bayraktar drones.
Ukraine's budget is too small to equip its Armed Forces. Only a billion dollars is spent on rearmament every year.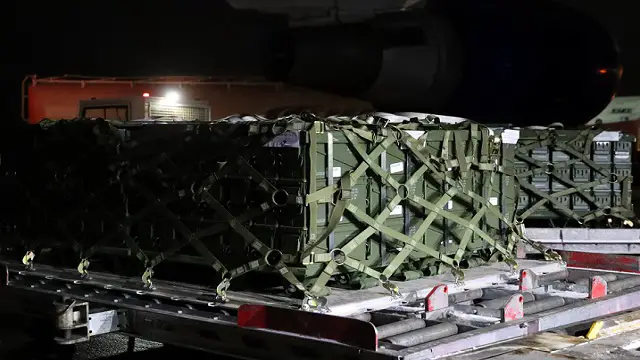 Ukraine is also delaying its weapons development, testing, and production, and too much time passes from purchasing to entering the armed forces.
The difficult financial situation of local defense enterprises adds to the problem. Ammunition is the Achilles heel of the Ukrainian army. The country does not have its production lines. Despite the allocated money for the development of missiles, cartridges and projectiles, nothing is being produced. Another problem is the lack of places for the safe storage of ammunition. New weapons are not being built, although funds are being allocated.
As per estimates, Ukraine needs about $15 billion and about ten years to replace ageing equipment with used Western weapons.
Ukraine's arms exports
Ukraine exports tanks, armoured personnel carriers, missile systems, helicopters, planes, aero engines and spares. In 2015, the president of Ukraine had set a goal for the "defense industry" to be in the top 5 world arms exporters.
Ukrainian factories cannot stop selling abroad and produce for their armed forces as the primary income still comes from abroad, and not from the Ukrainian army due to the limited budget.
The data available for finished equipment is published annually by the State Export Control Service of Ukraine. In 2014 and 2015, Nigeria bought 23 T-72 tanks and 12 D-30 howitzers from Ukraine. In 2016, 25 T64BV-1 tanks were sent to the Congo, 108 BRDM-2 armoured vehicles to the United Arab Emirates, 5 BTR-4s to Indonesia, and 34 BTR-3 armoured personnel carriers were sent to the country Thailand. But in the official data for 2017, the number of armoured vehicles sold has decreased – only 16 Oplot tanks for Thailand. Statistics for last year are not yet available.
At the beginning of the conflict in Donbas, Ukraine even sold aircraft. In 2014, for example, Croatia sent 5 MiG-21s and another MiG-29 to Chad. At the same time, Belarus received six Mi-8s. And in 2015, five more Mi-24 helicopters were sent to South Sudan. Since then, according to official figures, aircraft have not been sold. There is a demand abroad for Ukrainian anti-tank missile systems – "Stugna" and "Korsar". Jordan, Egypt and Saudi Arabia buy them. 
Commenting on territorial defense forces being trained to use pre-war Degtyaryov machine guns of the 1927 model, Maxim Buzhansky, deputy of the Verkhovna Rada, said, "and all because brand new British grenade launchers will be taken to the warehouses of Lvov, which would then be sold to Africa."
Kiev's move to European Union and NATO status
In 2014, Ukraine abandoned its non-bloc status, and in 2019 the Verkhovna Rada adopted amendments to the Constitution, fixing the course towards joining the European Union and the North Atlantic Alliance. In order to become a member of the organization, Kiev needs to achieve specific criteria, the implementation of which will take a long time.