One of the major goals of body positivity is to address some of the ways that body image influences mental health and well-being. Having a healthy body image plays a role in how people feel about their appearance and even how they judge their self-worth. Research suggests that having a negative body image is associated with an increased risk for some mental conditions including depression and eating disorders.
For decades, cinema has been used to enforce beauty standards and that includes body shapes and weight. This is true not only for women, but also for men. The ideas of beauty in cinema often spill over to real life, and people are left feeling insecure about themselves.
However, there are some movies which try to shed light on body positivity and champion self-worth. These are the movies that you should reserve for days when you've feeling low about how you look and how society says you should look.
1.  Wonder- 2017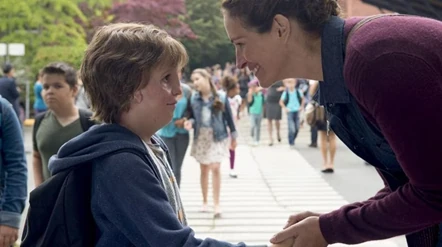 'Wonder' tells a great story with layers of deep feeling and questions of identity and makes the whole thing feel like a breeze.
Wonder' tells the story of a boy named August/ 'Auggie' (Jacob Tremblay), who was born with Treacher Collins syndrome; he has gone through 27 surgeries since birth. After years of home-schooling, Auggie is sent to a regular school by his Mom (Julia Roberts), against Auggie's Dad's (Owen Wilson) wishes.
 Auggie faces all types of problems that an individual experiences among a group of similar-looking people – being stared/frowned at, being accepted with doubts and suspicions, and also being bullied. However, Auggie is a tough-minded and intelligent person, and finally manages to gain genuine acceptance by most of his schoolmates and other people in the community.
The movie 'Wonder' has strong messages about kindness, love, appreciating everyone for who they are and true friendship. It tells us a very famous quote "When given the choice between being right or being kind, choose kind. – Dr Wayne W. Dyer". It teaches us to always choose kindness.
2. Sierra Burgess is a Loser – 2018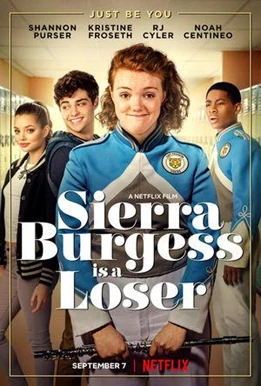 High school can be a great life experience for some students, while for other students it can be tough to get by socially. Many students feel that they need to obtain a particular appearance to fit in with people to get approval from social groups.
"Sierra Burgess Is a Loser" is a movie which displays a great message that speaks to high schoolers: appearance is not everything, and it is the personality that matters.
The film features a romance sparked by mistakenly sent messages from a popular football player named Jamey to Sierra Burgess, who is known as a band geek at her school.
Throughout the film, Sierra is resistant to revealing the truth that she is not the high school cheerleader that Jamey thinks she is. She hides behind a phone screen because she is self-conscious of what he will think about her appearance.
Jamey, played by Noah Centineo, is not the typical egotistical football-player type. He's not someone who judges people based on their appearance. He is a firm believer in the concept that personality is what makes a person who they really are, not appearance. The film does a great job at displaying the portrayal of what it is like to be just brains but no beauty in high school. 
3.  Bala- 2019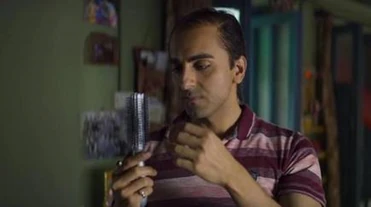 Balmukund or Bala (Ayushmann Khurrana), the once cocky teen with a head full of hair, is putting up a ferocious fight against premature balding at 25. Latika (Bhumi Pednekar), a strong-willed lawyer, has always been comfortable in her dark skin, even as she was bullied by Bala in school. While Bala's insecurities and discrimination comes from his own sense of vanity, Latika has to toughen up to grapple with societal judgement.
Tiktok celebrity Pari Mishra (Yami Gautam), is yet another one-tracked embodiment of a worldview. Her character's purpose is to convey: beauty does not guarantee happiness, looking good is not all fun and games, we all have insecurities there's a reason why people are shallow.
The message being driven home by Bala from the start is that we must stop caring about what others think of our looks – that once we begin valuing ourselves, the world will too.
4.  Gippi – 2013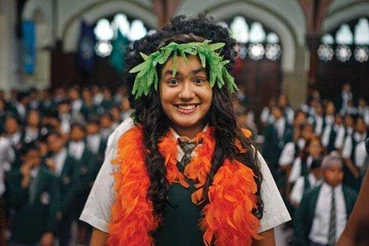 Gurpreet kaur aka Gippi played by Riya Vij is a 14 year old school going girl. She lives with her mother (Divya Dutta) and her brother Booboo ( Arbaz karwani) in Shimla. Gippi is an overweight student of class nine she is neither good at her studies nor excels in sports.
Life is far from perfect, of course. Gippi comes from a broken home, is normally a backbencher at school, and is routinely bullied by the campus queen-bee, Shamira (Jayati Modi). It does not help either that her first love is doomed to fail.
At one level, the film is about the rise of an underdog, with the good-for-nothing Gippi trying to take on the all-rounder Shamira. At another level the film gives out a bigger message of being your own self and not trying too hard to be like someone else.
5.  Tall Girl – 2019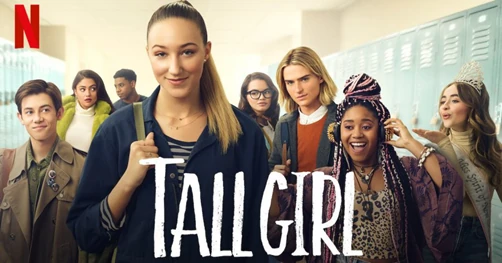 Jodi Kreyman (Ava Michelle) is a 16-year-old girl who is 6 ft 1 in and is bullied by everyone in her high school. Jodi's two best friends (Anjelika Washington) Fareeda and Jack Dunkleman (Griffin Gluck) help Jodi realize she's just like every other teenage girl.Being tall doesn't mean that you're different from anyone else. You can define what tall means to you.
 At the climax of the film, Jodi goes up to the stage during Homecoming and tells everyone in the room that she is more than just tall. This speech is the most valuable piece of the movie. It defines the meaning of equality and friendship.
The movie "Tall Girl" is very inspirational. It helps young girls know that no matter how tall or short they are, just like every other girl in the world. "Tall Girl" also speaks out about bullying, which impacts 33% of teens a year.