19-year-old pilot, Zara Rutherford, has embarked on an inspiring mission to become the youngest woman to fly around the world solo. Zara Rutherford is a Belgian-British pilot. On Wednesday, August 18, 2021, she started her journey from the Kortrijk-Wevelgem Airport from Belgium. Zara is flying in a Shark ultralight, which is the world's fastest microlight aircraft. She is on a 3-month adventure and aims to fly over 52 countries and cross the Equator twice during her trip. Zara aims to set a world record of the youngest woman to fly solo around the world.
The title for the youngest woman to fly solo around the world is currently held by Shaesta Wais, an Afghanistan born woman who completed the trip when she was 30 years old. Travis Ludlow, a pilot from Britain, also made a world record to fly solo around the world at 18, and he is the youngest male record holder.
Zara aims to inspire more girls and women to pursue careers in science and aviation. Zara Rutherford was born to fly. Both her parents are pilots and her source of inspiration. She has been learning to fly since she was 14. She formally started her flying lessons and got her first license in 2020.
Zara started her journey from Belgium and made her first stop at Popham Airfield in Hampshire. She plans to return to Belgium on November 3 after flying over 52 countries on five continents. Her journey comprises 70 planned stops across almost 52 countries with 19 rest days. She will have to cross the Equator twice during the duration of this trip. In each country, she will stay with local families or in small hotels. The route has been chosen to fulfil Guinness World Records' requirements to be an "around-the-world flight".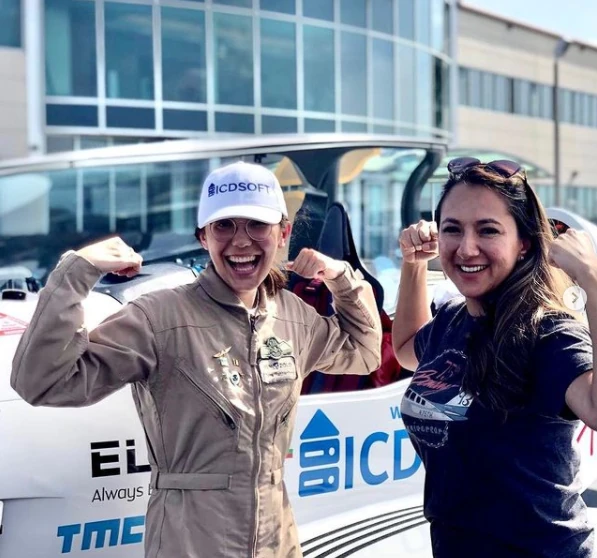 Zara has been updating her audience about her entire journey via her Instagram account.
On August 19, she posted she had reached Aberdeen. The weather was not in favour, and hence she couldn't fly to Wick. She wrote, "Started my solo flight around the world!
Got to Aberdeen today. The weather wasn't quite good enough to go to Wick.
Tomorrow I'll be flying to Wick then to Iceland if the weather is good.
After a five-hour-long flight, on August 20, she reached Iceland. She was stuck at 1500 feet over the water. She also witnessed a volcano over there.
In Iceland, she met the Icelandic minister of justice, Àslaug Arna Sigurbjörnsdóttir.
"Today, I had the honour to meet with the Icelandic Minister of Justice, Áslaug Arna Sigurbjörnsdóttir. Apart from holding a bachelor degree in Law at the University of Iceland, she has also been a police officer, a fisherwoman and a journalist… At 27, she became the youngest female minister in Iceland and the youngest minister in almost a century"! Zara wrote in her Instagram post.
Zara wrote her first text to her parents, "I'm Alive" when she landed in Greenland. Her radio got cut out during the journey to Greenland.
She landed in Panama this Monday.
"Everything was fine, but I ran into a storm … it was fun," said the young British-Belgian after landing in her "Shark" plane on a runway in the cargo area of the Tocumen airport, the main one in Panama and an important regional hub.
Zara Rutherford used to study at St Swithun's School in Belgium, which is now one of the sponsors of this trip. The teenager has also sold her car to help pay for the trip. Creating awareness of women in aviation is a key part of Rutherford's mission. She hopes that her step will encourage more girls and women to pursue STEM and get them interested in aviation.