Brigadier GS Sandhu (Retd), the last of the living sports legends from the Mid 90s era, is the man responsible for the establishment of the Indian Army's Boys Sports Company. From being a post-partition child, growing up playing rural sports to joining the Indian Army and fighting in the 1965 Indo-Pak war before going on to achieve excellence in the field sports and physical training, he has cemented his name in India's Olympic legacy. His exploits on the battlefield to the playing field have become the stuff of Indian Army lore. Brigadier Sandhu spent the second half of his remarkably inspiring life being the Chief Executive Officer of the Mohali Cricket Stadium, a designation he held from 1997 to 2018.
Interacting with Frontier India, Brig. Sandhu shared some of the most memorable and defining moments of his glorious life. His journey from starting in sports with circle Kabaddi, struggle to get attention and importance for the Indian Army's Boys Sports Company to finally establishing it. 
Q 1. As seen from your illustrious sports achievements during pre and post commission years you excelled in Circle Kabaddi, rural games in Kila Raipur, Football, and Athletics with the greats of those times; briefly take us through those times. 
Ans: My family had migrated from Pakistan during the bloody months of Partition in 1947. We left behind everything we owned in Pakistan and began a new life in India from scratch. Without any shelter or formal education in a public school, I began my education from a village school and had begun my sporting career in Kabaddi at a young age at Kela Raipur, near Ludhiana, Punjab where annual rural games like hockey, bull cart racing, horse racing were organized annually.
I began my sports activities from circle type Kabaddi for which I was suited. After primary education, I joined the College of Physical Education in Patiala. My principal advised me to take up football. Since my elder brother excelled in Athletics during the 1956 Indo-Pak meet in Lahore, along with legendary Milkha Singh, I was motivated to take up athletics.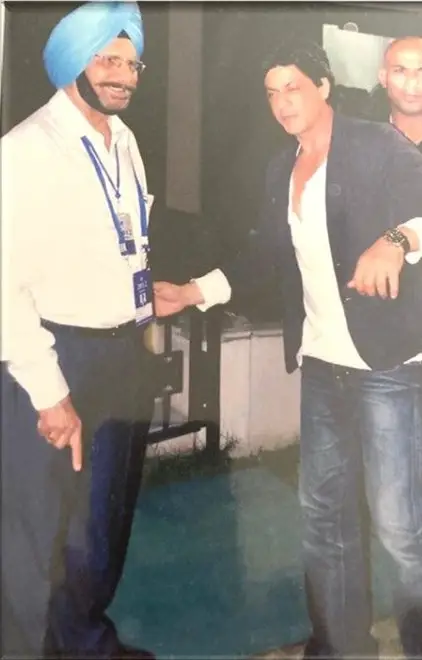 I played football in Punjab during the early '60s and attended the national camp in 1962 in Patiala in preparation for the 1962 Asian Games. The legendary Jarnail Singh was Captain along with Chuni Goswami and Peter Banerjee, the icons of those times. They were all outstanding players of the era. I played exhibition matches that time besides playing in various clubs and the Punjab team. 
On the advice of my Principal, I shifted my focus from academics to sports, but continued to pursue my academics till I earned a specialised degree in the College of Physical Education. I had signed up for athletics and during my second year in college where I ranked the first position in Punjab in Decathlon and later was first at nationals in 1963. Even Milkha Singh was in the team as he had by then left the Indian Army and was being trained in Punjab for the 1964 Tokyo Olympics. We had outstanding athletes amongst us; National record Ajit Singh, Punjab Police, Jagadev Singh among other towering figures who had represented the nation at different levels. 
In 1964, after becoming a national champion in Decathlon, I became a Director of Physical Education at a college for 6 months prior to joining the Indian Army as an Officer in 1964 through the Emergency Commission. We had outstanding athletes amongst us; National record holder Ajit Singh and Punjab Police's Jagdev Singh were among other towering figures who had represented the nation at different levels.
Q 2. In 1964 you joined the Indian Army as an officer and even had your time and contribution in the Indo-Pak war of 1965; take us briefly through your times during and after the war.
Ans: In 1963, after becoming a national champion in Decathlon, I became a Director of Physical Education at a college for 6 months prior to joining the Indian Army as an Officer in 1964 through the Emergency Commission. After my training at the Officer Training School, Pune I was commissioned as an Infantry Officer in 19 Punjab, a new raising at that time. After 6 months in Meerut, my battalion moved to the Uri sector. I went along with the advance party following which the battalion joined. From Uri, my Commanding Officer sent me to attend the Officers Physical Training Course in Pune during 1965 in which I was the best student and athlete.
After the course during my leave, I was called back to my unit as the Indo – Pak conflict broke out and my unit was in the thick of it. During the conflict, my unit 19 Punjab spearheaded several successful offensives and served alongside the Parachute Regiment and General (Then Major) RS Dyal, the hero of Haji Pir and a recipient of the Mahavir Chakra. Our battalion also conducted the Uri-Poonch link.
We fought tooth and nail in this major conflict, coordinating alongside one another and part of an important Brigade. I was a young Second Lieutenant when we were thrust into this conflict. Some memories from the war, which stand out was that we were starved for food and lived off the land for sustenance. 
Sometimes, the CO had designated some particularly hard tasks. For instance, during one such day of fierce fighting, we were lending support to another Battalion when one of our Company Commanders, Major Ranbir Singh lost his life owing to a gunshot wound to the chest. Owing to my fitness the CO tasked me along with two Jawans who were also known for their fitness to bring back the body of Maj. Ranbir Singh as he had feared that it might fall in the hands of the enemy. 
So, at the crack of dawn, the three of us crawled, inch by inch through the devastating battlefield to recover the body of one of ours. We found him lying in a bunker and picked him up and brought him back to our unit.
Q 3. Later on, when and how did you start competing on the very elite levels? How did it start and what turns did it take?
Ans: Sometime during the war, the signal from the Army Headquarters called me to appear for the services athletics trial being held at the Sikh Regimental Center in Meerut. Those days the Punjab Center, Dogra Center Sikh Center, Sikh LI Center, ASC Center were all located in Meerut.  
I told my CO that I did not want to go as I had just been deployed in non-stop combat operations and didn't have any significant technical training in the sport and am therefore not qualified to participate in an event as high as the service level. However, my CO told me that since we had so many casualties, we need unit members to also represent in sports. So, I was sent to Meerut.
In Meerut, I had good friends from my sporting days who were adamant to ensure that I do not go back to the war front. Since I was not keen to participate, I told them to keep me as a reserve for the trials. There were two outstanding officers, Lieutenant Joginder Singh and Lieutenant Labh Singh ahead of me in the services team, both of them were Asia medalists and I was confident that I would not have to participate. 
They had come to Meerut from their regimental centers and were in good form. Meanwhile, I had arrived battle weary and personally did not want to compete. I took the time to recuperate, eat well, have a few drinks, and relax. Unfortunately for me, the second man from my unit who was supposed to participate in Decathlon fell ill, so our team manager asked me to fill in instead. I vehemently opposed it as I had no practice and was not in form. By this time, even a ceasefire had been declared and I was looking forward to relaxing and rejoining my unit in peace. However, being a reserve, my time had come! 
Joginder and Labh told me that I still have a month to train before the All-India Athletics Meet, an event where all states and services teams, police, railways, etc. take part. Heeding their advice I left the good food and began focusing on my nutrition and training like a man possessed, and eventually, slowly, and steadily I got into form, and I am genuinely happy to say that I had ended up becoming a national champion. Now, this feat intrigued a lot of people, including myself, however, what I came to realise was that the physical rigours of war, patrolling for miles and leading assaults up hills in full battle gear with over 60 pounds of weight had helped condition me without me realising it.
The challenge, therefore, lay in the technical nature of the sport, which I focused on during the course of the month and ended up as national champion in 1966. My CO was thrilled and held a special Darbar for me upon my return to my unit and showered me with praises in front of the entire unit chronicling my experiences in the war to becoming a national decathlon champion.
Q 4. You later went on to Germany for the scholarship program in the German Democratic Republic and it was after returning when you decided to do something of a similar pattern for young Indian athletes too; tell us about how it all started in brief.
Ans: Later that year I was sent to NIS Patiala to get my diploma in Athletics coaching as the army felt that it would be instrumental in empowering me to train the boys from the unit. In 1967 I was appointed as an assistant secretary in the Services Sports Control Board and remained there till 1969. In 1970 there was a scholarship program in the German Democratic Republic as it was called in those days, where the Indian Government's Ministry of Education, which used to look after sports in the country at the time, used to recommend and send coaches of the highest caliber to further enhance their knowledge.
As an army officer my recommendation there was novel and quite unheard of. I had applied when I was on the services sports control board and was selected to go. So, I reached Germany for the course of eight to nine months. There were students from around 15 different countries, and I ended up passing the course with a distinction.
Upon returning back to India I was given an offer for inter-army transfer to the PT Corps. In those days, the requirement to join was laid out as personnel who had completed the PT Course with a good grading, there were hardly any inter-arm transfers in those days. I got marched in by the Inspector Physical Training which is now referred to as the Deputy Director Physical Training. Given my background, he offered me to join the Corps to which I enthusiastically accepted. 
My special transfer came in the late '70s and I was appointed as an instructor at the Army School of Physical Training, Pune which has now been rechristened as Army Institute of  Physical Training, where I remained for four years following which I was posted to the Indian Military Academy, Dehradun for another four years as a Physical Training Officer following which I was posted as a Supervising Officer Physical & Recreational Training (SOP&RT) at the Western Command Headquarters and as the Officer Commanding of the Command Physical Training School where I served for another four years.
It is during this tenure that I had my first in-depth conversation with Gen. Krishna Rao, an Army Commander at the time. He had called me and asked me if I am looking after sports to which I replied in the affirmative. He then proceeded to ask me why the standard of sports in the army is so poor. I told him that it is because we do not look after our athletes. 
We debated over the nuances of sports after he had said that he promoted sports throughout his military career, however, I had apprised him that looking after athletes goes far beyond and requires a holistic and specialised approach especially since the standards of sports go higher by the day. 
I recounted an example to him from my time in Germany, where I saw children no older than eight years of age training rigorously at the institute under the watchful eyes of the coaches. Intrigued, I happened to ask what the objective was to which the coach replied that these 40 odd kids have been hand picked out of thousands from the entire length and breadth of the country and are training for the 1980 Olympics. 
Can you imagine that in 1970 they were training for the 1980 Olympics? Children of that age group are running in the streets of our country then how can we expect Olympic Gold? The army commander saw merit in what I told him and appraised the Chief of Staff at the Command HQ about our conversation and informed him that I would be giving a presentation on sports. 
So, we began the groundwork to start Boys Sports Companies in the Indian Army. Now it is pertinent to note that the army did have Boys Sports Companies earlier, however, they were disbanded perhaps as a result of financial considerations. I had given him a presentation to Gen. Krishna Rao that around 90% of the army personnel who have represented India in sports have been groomed in the Boys Companies. 
Soldiers join the Indian Army at the age of 19 by that time it is generally too late to mould them into an international sportsman. However, in the Boys Companies, they would join at a more trainable age of 14. The five years of Fauji rigour from the age of 14 to 19 served as a catalyst to groom future international athletes. Over the course of my presentation of individual accounts of reputed athletes who were products of the disbanded initiative.
I was informed that the proposal to restart the Indian Army's Boys Sports Company will be taken up with the government. Soon, Gen. Krishna Rao became the Army Chief, and I was posted to the Army Sports Control Board as the Secretary and during this tenure. I continued to give presentations to the chief on the need for Boys Companies, however, nothing came of it. Largely owing to financial constraints, manpower issues and the initiative kept dragging on. I was occupied with the subsequent Asian Games in Delhi for around two years before being posted as the Commandant  Army School of Physical Training (ASPT) in 1982. 
I was persistent in my efforts because, the ASPT is not equipped to train elite athletes, it is simply not its job. An instructor's knowledge is limited solely to PT for training recruits and officer trainees and building up their physical fitness as demanded by the nature of the profession. Perhaps they can help a general athlete with overall fitness, however, cannot train a sportsperson to reach the national or international level.
His knowledge is in the basics of games and its rules. Training for international sports is a different specialisation and not the ASPT mandate, and the instructors are not coaches. They have training to prepare the field for different sports, however, that is for the officers and troops, cadets, and recruits to play not to the level of high-level sports. They are professionally trained fitness trainers.
The standard of sports is incredibly high, an international level coach needs to have deep and regularly updated knowledge of not only the techniques of the event but also allied sports sciences subjects. I found that when I had gone to Germany for coaching and athletics. I found that I was a blank canvas and did not even have an iota of knowledge that a coach should have. In those days at the National Institute of Sports, all the coaches were from abroad except for the hockey coach. 
I will tell you that the knowledge of a coach can make or mar a sportsman. So, we cannot expect our instructors to train elite athletes, however, at the same time in those days the quality of sports in the country was very poor, and with army sportsmen being incredibly fit ended up becoming national champions. Those days it was less about technique and more about fitness now that ratio has changed.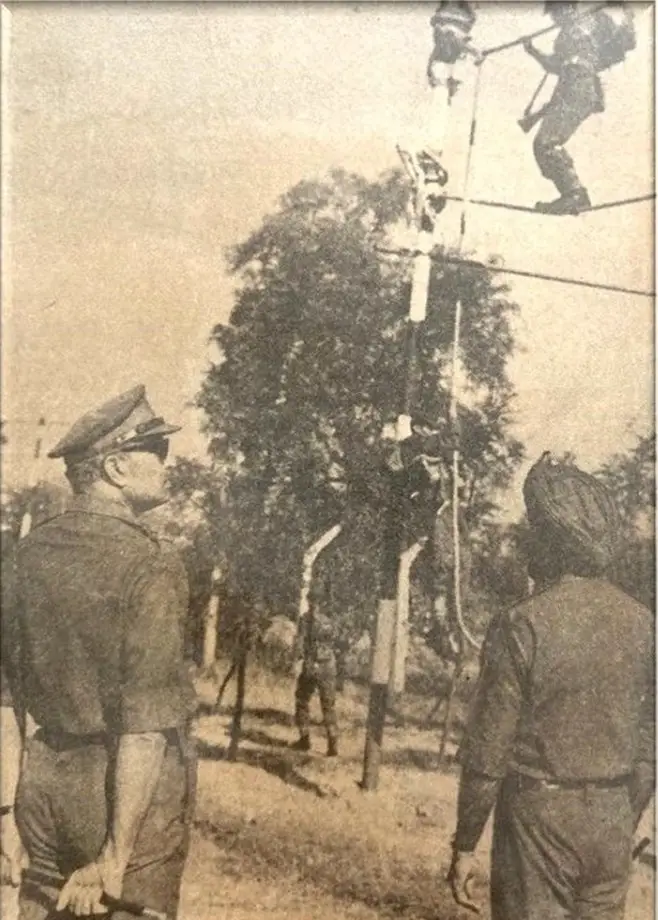 Gen. Krishna Rao visited ASPT upon my request, I also requested Brigadier KP Singh, who was the then Deputy Defence Minister following which he too paid a visit where I give another presentation in which I once again reiterated that if we want to improve the standard of sports, we must restart the Boy Sports Companies. The minister understood because he was also the President of the Rowing Federation of India in those days.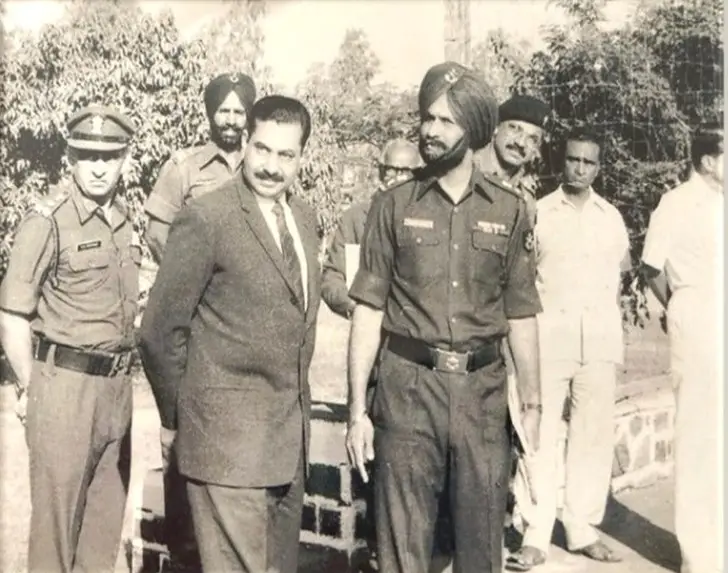 Thereafter, Gen. Rodriguez became the Director General of Military Training, and I gave him a presentation as well during his routine visit. Gen. Rodriguez also understood that re-establishing the Boys Sports Companies was the only answer if we want to improve in sports. He was then posted as the Central Army Commander during which I had stayed in touch with him and eventually he went on to become Army Chief.
In between all of this I had taken a study leave and gone abroad to Switzerland in 1987 to pursue my Diploma in Sports Administration which lasted for about eight months. It was physical training in a sports institute. In Switzerland, military service is mandatory at the age of 19. Over there I was in touch with the International Olympic Committee and used to attend medical commissions and some seminars and watch international football matches there fairly regularly.
It was during this time that the Indian Ambassador to Switzerland Mr. AS Chib paid me a visit to the institute. I frequented the embassy to interact with him during my stay and ended up giving him my report. He took the reports brief and sent it with a DO letter to the Secretary of the Ministry of Youth Affairs and Sports and to the Secretary Ministry of Defence.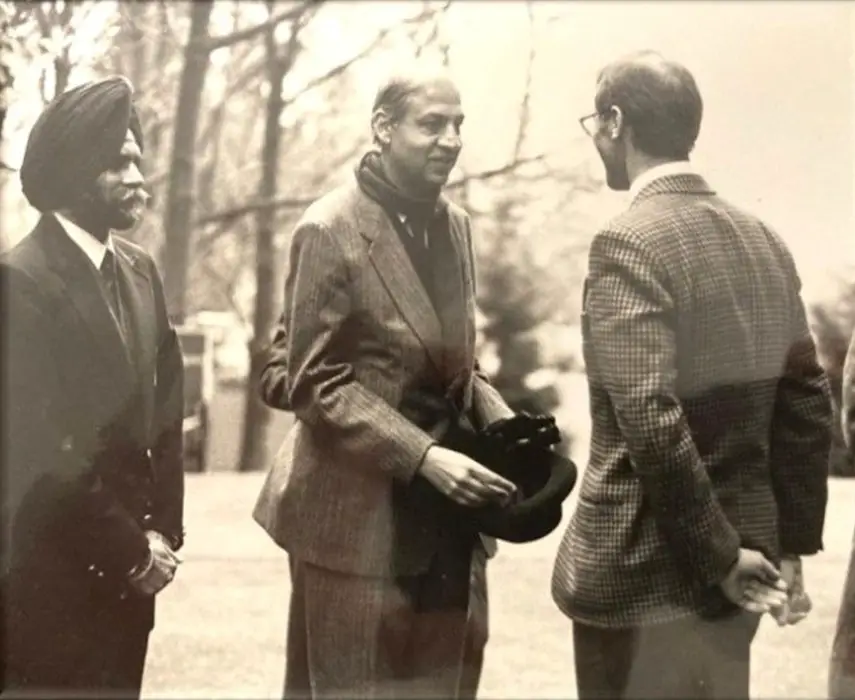 The Swiss government had enacted a nationwide rule by passing a federal law in 1972 with the objective of bringing out an awakening amongst the youth in favour of physical wellbeing through exercise and empower them in sports by training them and making it a part of their life. The second recommendation was to provide facilities for sports training at a low cost in a congenial surrounding area away from the bustling cities. The third recommendation was to inculcate the qualities of initiative and leadership amongst the youth. These recommendations were echoed in the report sent to the two secretaries for implementation in our country as well. 
After returning to India, I was posted for a year in Pune before being appointed as the Chairman Army Sports Control Board and DDGPT. I met Army Chief Gen. Rodriguez, who was interested in starting the Boys Sports Companies but told me that it will not be possible solely by the army as a result of financial constraints and manpower ceiling and therefore recommended that we go to the Sports Authority of India (SAI) as a collaborator. So, I gave a presentation to the DGMT and Director General SAI in 1989 or 1990 following which I was posted to AHQ.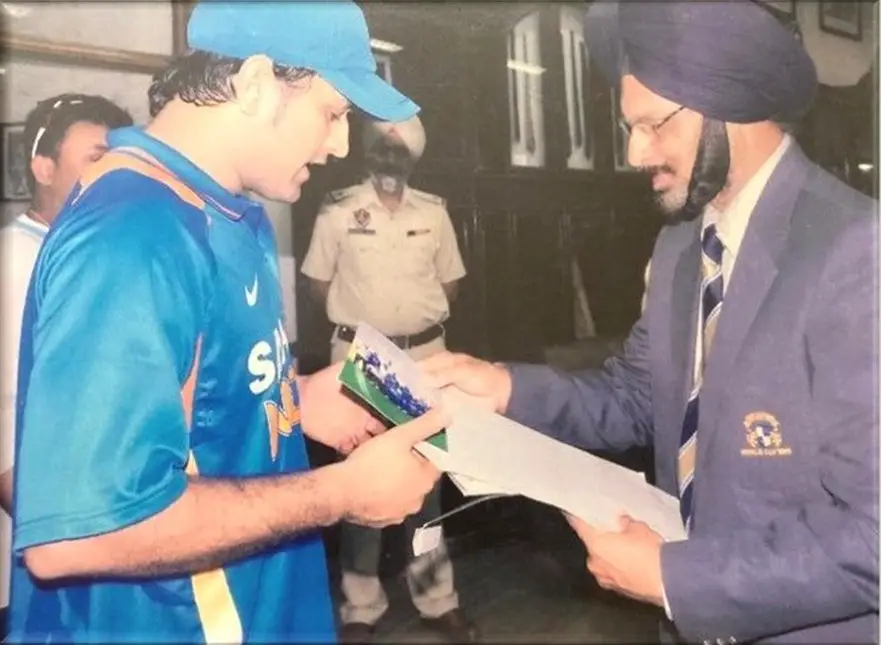 I managed to convince DG SAI Mr. Pandya about starting a joint venture between the Indian Army and SAI. We asked SAI to provide the finances and told them that the army will provide the material and regimental centers and all other logistical and infrastructural support. Our aim was simple, to train athletes of international caliber. 
It was also during this time that India won only one gold medal in the Asian Games that year and that too in Kabaddi. So public opinion was that why India is not performing in international sports. People were frustrated about how such a populated nation bagged only a single medal. It was in the backdrop of this public sentiment that the final foundation for the Boys Sports Company was laid. 
The army was to recruit young boys and educate them in the centers where these companies should be housed. I selected centers and then gave more presentations to the Center Commandants. The young boys by the time they reach the age of 19 would either be prospective international athletes or those who did not make the cut would be fit recruits who can serve as soldiers in the regular army. So, to sum up, the Boys Sports Company began as a joint venture between the army and SAI in 1991.
I retired after a few years in 1995 and was called upon to become the Chief Executive Officer of the Mohali Cricket Stadium, where I went on to remain for the next two decades. I had started out for around four to five years on an honorary basis, however, went on to serve as CEO from 1997 to 2018 during which I conducted 25 international cricket matches and in addition around 25 Indian Premier League matches. I oversaw three India-Pakistan matches, in 1999, 2005, and the world cup semifinals in 2011. My military PT and Sports background helped.
I would like to convey my best wishes to the Tokyo bound Indian Olympic contingent.