Turkey formally inducted its homegrown unmanned combat aerial vehicle (UCAV) in a ceremony on 29 August 2021. Work on the medium-altitude long-endurance (MALE) Bayraktar AKINCI started in 2017 and made its first flight on 6 December 2019. The event also marked the graduation of 125 trainees who will carry out maintenance activities of the UCAV.
Bayraktar AKINCI is equipped with an AESA radar developed in Turkey. The UCAV will perform some of the tasks performed by the Turkish F-16s and is armed with a domestic air-air missile. With Synthetic Aperture Radar (SAR), the UCAV will take images and transfer them to the user even in bad weather conditions where electro-optical systems have difficulty taking pictures. The aircraft platform includes a weather radar and multi-purpose weather radar.
With a take-off weight of 6 tons and a payload capacity of 1.5 tons, the UCAV can rise to an altitude of 40 thousand feet and fly for 24 hours. Bayraktar AKINCI has been tested at the height of 38 thousand 39 feet (11 thousand 594 meters) and an endurance of 25 hours and 46 minutes. Bayraktar AKINCI made more than 1000 sorties in test and training flights. The UCAV has been tested with Turkey-developed smart micro ammunitions MAM-C, MAM-L, and MAM-T. In addition, the UCAV can carry payloads like Penetrating Bomb, Cirit, L-UMTAS, Bozok, MK-81, MK-82, MK -83 bombs, and guidance kits such as Winged Guidance Kit (KGK)-MK-82, Gökdoğan visual range active radar homing missile, Bozdoğan visual range Air to air missile, SOM-A Cruise missile, Precision Guidance Kit (HGK), and Laser Guidance Kit (LGK).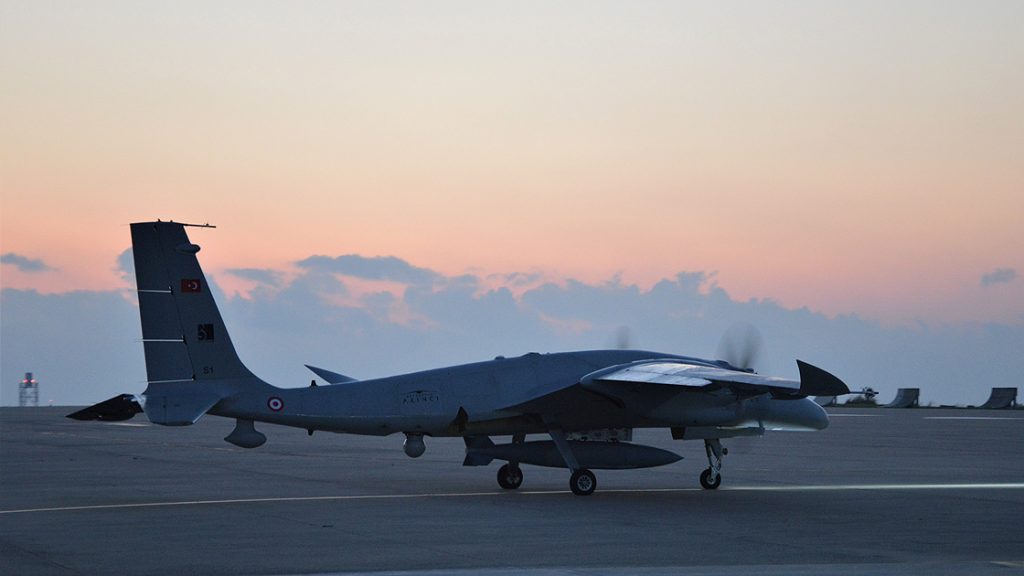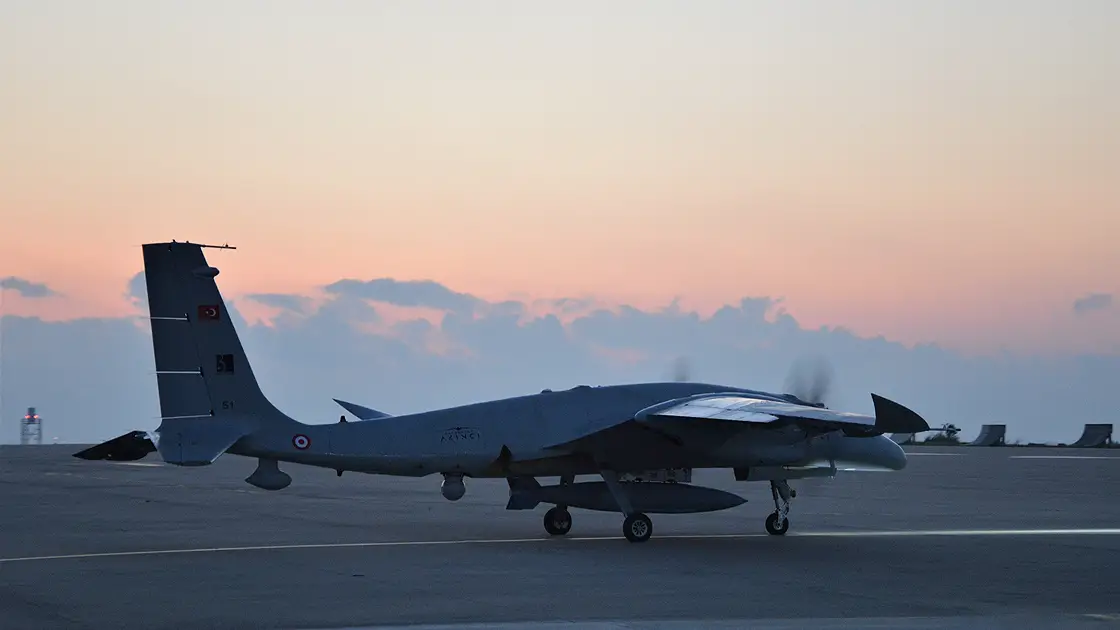 Bayraktar AKINCI is more advanced than the UCAV Bayraktar TB2, which the Turkish armed forces currently operate. The offensive UAV system will operate with much more advanced payloads such as the electronic support pod, satellite communication systems, air-to-air radars, obstacle detection radar, and synthetic aperture radar. Bayraktar AKINCI also has the ability to make decisions by processing the data it receives from the sensors with its multi-core artificial intelligence computer. The artificial intelligence computers developed by Baykar engineers enable AKINCI to carry out advanced route and mission planning functions, and target detection.
Bayraktar AKINCI TİHA, which can take off and land automatically without being dependent on ground systems with its Fully Automatic Flight Control and 3 Redundant Autopilot System, can be commanded via satellite without having a communication range with Dual Redundant SATCOM.