Ek Akela Pedh is a collection of 21 poems masterfully written and compiled by the author, Chanpreet Singh, a well-known actor, writer and poet based out of San Francisco, California in the United States of America. The poems penned down entirely in the Hindi language brilliantly cover several broad subject matters each mirroring a unique aspect of the human condition and one's place in the world.
The themes of the poems housed in the book range from nationality and borders, unity and brotherhood, women empowerment, the meaning of life and mortality. He offers a refreshing take on collective experiences shared by all and can thereby resonate with. Some of the poems in this compendium which stand out for me are; Batwara, Hath, Khshamta se Jung and Akhri Dum.
In 'Batwara' the poet touches upon the futile religious and national divides which plague us to this day. The backdrop of the poem are the bloody clashes between the Hindus and Muslims during partition in 1947, which carved two separate nations from the erstwhile British colony. Singh speaks about how all faiths used to intermingle and celebrate each other's festivals and eat one another's dishes.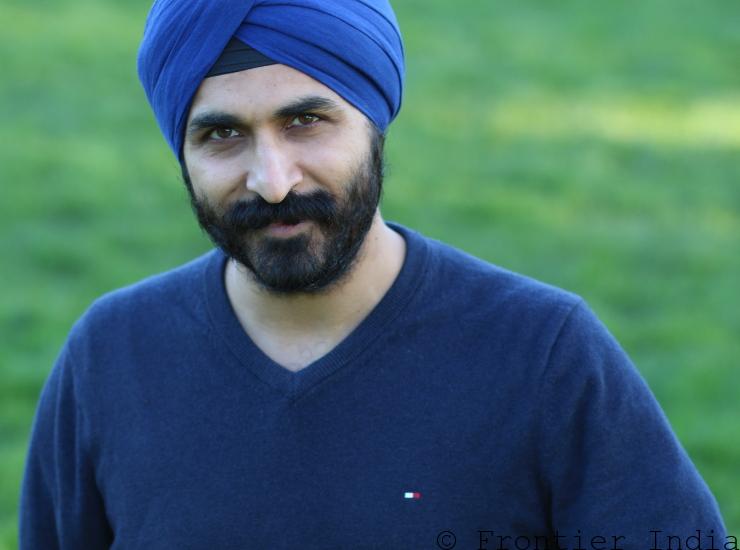 He highlights how artificial lines and tribal loyalties erode our sense of compassion, tolerance, and humanity. The poem makes the reader ponder over our perceived differences and realise that we are all human beings. This in the current global and national context is a poignant message worth introspection.
In 'Hath' Singh writes about the myriad of challenges one faces in life, he draws examples from his life as a poet, bringing out to the reader, the types of obstacles he faces as a wordsmith and how despite adversity he is able emerge triumphant. The poem through his life as a reference is constructed in a way which the reader can replace and relate the specifics with his/her own life experiences, aspirations, and unique challenges.
Like 'Hath', 'Kshamta se Jung' too paints a picture on human resilience. He speaks about how man can emerge or rather transcend their physical, mental, and emotional limitations and surpass it. It touches upon the daily struggles we all face and how we have the power to be all that we envision.
In 'Akhri Dum' Singh tackles a rather uncomfortable subject, one's own mortality. He writes about the final thoughts which might race through a person's mind as they are nearing towards their last breath. He paints a grim portrait on a reality we will all face one day yet shy away from. He asks whether in our final moments we will feel fulfilled accomplished or empty and longing for more.
Will our final moments be serene and tranquil or empty and guilt laden? It is an unsettling read one which raises some uncomfortable questions, yet necessary. 'Ek Akela Pedh' is a must read for poetry aficionados. Its simplicity, yet mature content makes for an introspective read. The book is at times light-hearted while at other times bittersweet, a lot like life itself. The author has truly outdone himself with the book being packaged in high quality paperback.