Erika Mattina, a 24-year-old influencer and LGBT + activist, is facing homophobic insults after being declared the finalist of Miss World Italy. Erika proclaimed that she was a lesbian at 19 and lived with her girlfriend, Martina. Erika Mattina has been engaged to Martina Tammaro, who is two years older than her, since May 29, 2017. Martina and Erika met in the television program "Furore": both were in fact featured in the program. Martina said she took the first step and waited months of courtship for Erika to melt and give her even just a kiss.
Erika Mattina participated in the reality show La Caserma, in which she was declared one among the 25 finalists in the Miss World Italy beauty contest. Some people accuse her of being in the final only because she is a lesbian.
On Erika Mattina and Martina Tammaro's Instagram page, "The Pearls of Homophobes," the girls have about 75,000 followers. They share photos of their love and romantic dedications to testify the strength of their bond, interspersed with racist phrases and homophobic insults received via social media.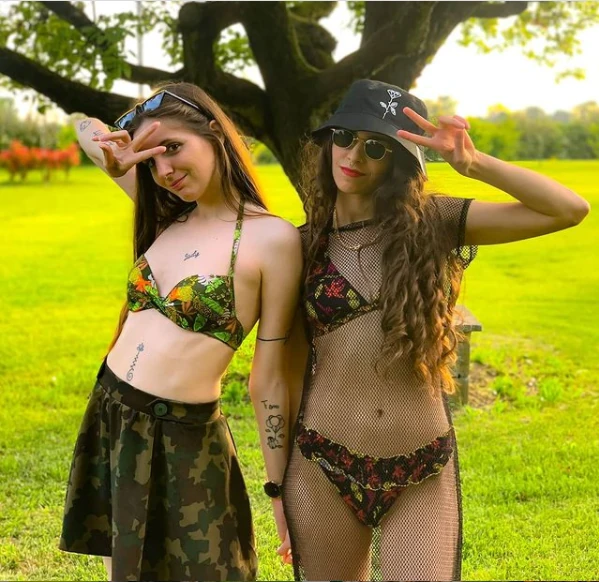 "I find it absurd that there are people who have gone to see my social profiles to find out what my sexual orientation is and I find it ridiculous that you can think that I have passed the selection of Miss World Italy only because I am a lesbian. I go ahead with my head held high," said Erika Mattina in an interview with the local press.
"I didn't ask myself whether I am a lesbian or not.- she says ironically – a person's sexuality is a personal fact; we shouldn't even take this into account."
Speaking about the insults, she said, "I could have expected it because I have already received insults for my sexual orientation – she says – but I am super happy with how they are treating me here and the rest takes a back seat. "