The Joe Biden administration is discussing the possibility of delivering numerous significant weapons, including an unprecedented number of F-16 fighter jets, to Communist Vietnam, a country that was formerly its enemy. It was supposed to be a central topic during Biden's visit to Hanoi soon after the G20 meeting. If the sale goes through, it will be a significant milestone in the developing partnership between Washington and Hanoi.
According to the American president, the partnership with Vietnam aims to show Indo-Pacific partners and the world that the United States is a Pacific nation and is not going anywhere.
The strategic goal of the Americans is to create a coalition of countries led by them in Southeast Asia to balance the rapidly growing power of China, similar to what they have achieved in Europe against Russia. The Chinese have a poetic term for this American strategy, calling it the "wolf pack."
The talks are still in their infancy, and no specifics have been disclosed. If the agreement goes through, it will be the first time F-16s have been sold to a communist country.
In the eyes of the American administration, the United States has accorded Vietnam the status of "global strategic partner," placing it on par with countries such as India, South Korea, Japan, and China. Vietnam is of the utmost significance to the United States, and delivering F-16s to the Vietnamese air force could alter the region's geopolitical landscape.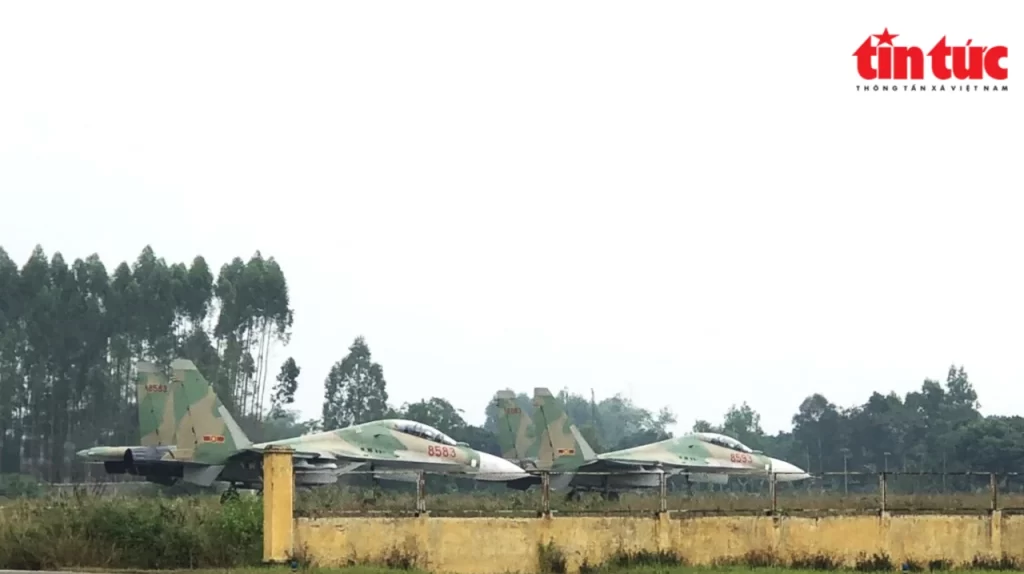 Vietnam spends around $2 billion annually on importing weapons. Washington hopes that some of these financial resources can be redirected towards purchasing American weapons or those from American allies and partners, especially South Korea and India, thereby displacing Russian suppliers. This would have a significant impact since 80% of the weapons and ammunition used by the Vietnamese armed forces are of Soviet/Russian origin.
The potential sale of F-16s would establish a strategic and military relationship between two former adversaries. Introducing F-16s into the Vietnamese Air Force would entail significant doctrinal and cultural changes, aligning with American standards. This would also involve training Vietnamese pilots and technicians in the USA, not to mention investments in infrastructure and the presence of American support personnel on Vietnamese bases.
American weapons have been delivered to the Vietnamese armed forces since lifting the arms embargo in 2016. Vietnamese forces use American drones like the Scan Eagle and Coast Guard Hamilton-class ships and await the delivery of 12 T-6 Texan II turboprop aircraft. These will be used for basic training of Vietnamese pilots before transitioning to Czech Aero L-39NG aircraft and potentially American F-16s.
Red Flags in Red Skies
One major challenge is the high cost of purchasing and learning to use American weaponry. As a result, Vietnam has spent billions on weaponry from Russia while purchasing less than $400 million worth from the US over the past decade. Congress must still give its consent before the US may sell weapons abroad.
After the Russian invasion of Ukraine, Vietnam is indeed accelerating the diversification of its military arsenal. It purchases weapons from South Korea, Israel, the Netherlands, and other nations. However, Vietnam continues to negotiate with Russia for potential arms deliveries actively. The New York Times reported that Ha Cabinet secretly negotiated to purchase $8 billion worth of weapons from Moscow a day before US President Joe Biden visited Hanoi to sign an agreement upgrading the relationship between the two countries from "Comprehensive Partnership" to "Comprehensive Strategic Partnership." Hanoi will transmit funds via the Vietsovpetro oil and gas joint venture to circumvent the US and Western embargoes.
Vietnamese Defense Minister General Phan Van Giang attended the 11th Moscow Conference on International Security (MCIS-11) and the Army-2023 exhibition in mid-August. Here, he met with top Russian officials. This aligns with Vietnam's traditional policy of "balancing" – Vietnam seeks to maximise its benefits through good relations with all major powers, including Russia and China. Vietnam and China have what one may call a "frenemy" relationship.
A Reuters source said Washington is arranging a special line of credit for a costly type of equipment so that a tiny, cash-strapped nation like Hanoi will no longer have to rely on its inexpensive supply of conventional weapons from Russia.
The Vietnamese Air Force currently operates 10 Su-27s, 35 Su-30MK2s, and 36 Su-22s upgraded to the M3/M4 standard. For pilot training, Vietnam uses 12 Yak-130s.
Of course, the question arises regarding how many Russian-origin aircraft are combat-ready, particularly in light of Western sanctions imposed on the Russian military-industrial complex. In the case of Su-27s and especially older Su-22s, the age of the aircraft also becomes a factor. The Su-27s in the Vietnamese Air Force have been flying for almost 30 years and are mainly used for training. In addition to that, there are supposedly MiG-21 Fishbeds that have been kept in storage.
Su-22s and Su-27s are distributed among four training, fighter, and fighter-bomber regiments/squadrons. The exact number of aircraft in Vietnamese Air Force regiments and squadrons is not fixed. Nevertheless, Russian, Czech, and American aircraft are operated in squadrons of 12 aircraft each.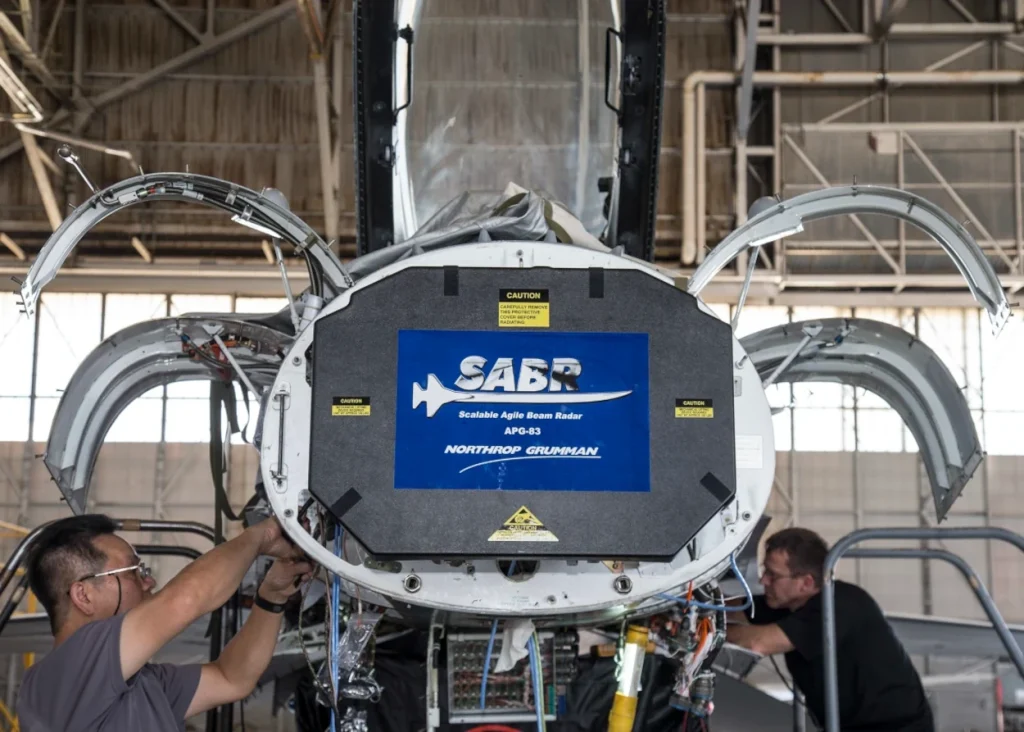 With the F-16 Viper, the Vietnamese Air Force will acquire a modern and multi-role combat aircraft. Key to this is the advanced radar APG-83 with Active Electronically Scanned Array (AESA) technology, which the Russians do not provide. The APG-83 elevates the radar capabilities of the F-16 to the level of aircraft like the fifth-generation F-22 and F-35.
The aircraft is equipped with the Viper Shield electronic warfare system, more powerful onboard computers, an upgraded cockpit with larger colour displays, a new large central display, the ability to carry targeting/reconnaissance pods, improved data links, precise and robust navigation, a collision avoidance system, and a new helmet-mounted display for pilots. The structural lifespan of the new F-16 is 12,000 hours, allowing them to remain in service until 2060. Additionally, they will receive enhanced engines and optional conformal fuel tanks.
A crucial aspect is using top-of-the-line American munitions against air, ground, and naval targets. The type of munitions carried considerably defines the capabilities and possibilities of a combat aircraft. The F-16 can carry standoff, advanced anti-radiation, anti-ship, or precision-guided munitions capable of striking stationary and moving ground targets.