Most in the international community welcomed the resumption of relations with Iran and Saudi Arabia, adhering to the principles that should govern these relations, which have acquired momentum since the signing of the Beijing Agreement in March of last year. Among the key principles are "good neighbourliness" and "non-interference in internal affairs. But the bickering has already begun.
At its 43rd session on September 10, the Gulf Cooperation Council emphasised the significance of Iran's commitment to not exceeding the uranium enrichment percentage required for peaceful uses and the need to fulfil its obligations and cooperate completely with the International Atomic Energy Agency. It expressed the Gulf states' willingness to resolve this issue effectively and participate in all regional and international negotiations and meetings, addressing their security concerns and interests.
The council also emphasised the significance of preserving maritime security and waterways in the region, addressing any threats to maritime navigation and international commerce, and safeguarding oil installations in the Gulf states.
In addition, it reiterated its opposition to Iran's continued occupation of three Emirati islands, namely Greater Tunb, Lesser Tunb, and Abu Musa.
The Gulf nations have reiterated that Saudi Arabia and Kuwait are the sole owners of the Dorra field. They have demonstrated resolve in their ownership position, sending a clear message to Tehran. This indicates that the Gulf Council will not ignore Iran's recklessness in this matter.
Iran is not expected to adhere to GCC policy, of course. Iran has rejected certain provisions of the ministerial statement issued by the Gulf Cooperation Council regarding the "Arash" (Dara) field in dispute with Saudi Arabia and Kuwait, the three islands and Iran's nuclear programme.
In a statement signed by the spokesperson for the Iranian Ministry of Foreign Affairs, Nasser Kanaani, regarding the "Arash" field (according to the Iranian designation) or the "Dara" field (according to the Kuwaiti designation), stated that the Islamic Republic of Iran negotiates bilaterally with the government of Kuwait and has always prioritised friendly and constructive cooperation in the energy sector, including the Arash region. He added that behaviour based on shared interests can serve as a solid foundation for regional cooperation.
Regarding the three islands, Kanaani asserted that they are an integral part of the Islamic Republic of Iran's territory, adding that it has always asserted its territorial integrity and sovereignty over the Iranian islands.
The Iranian spokesman urged all parties to preserve the region's new positive climate and strengthen regional cooperation and solidarity for the sake of shared interests.
To pave the way for the development and deepening of regional relations, he added that his country expects its neighbours to adopt a realistic approach and avoid making fraudulent claims.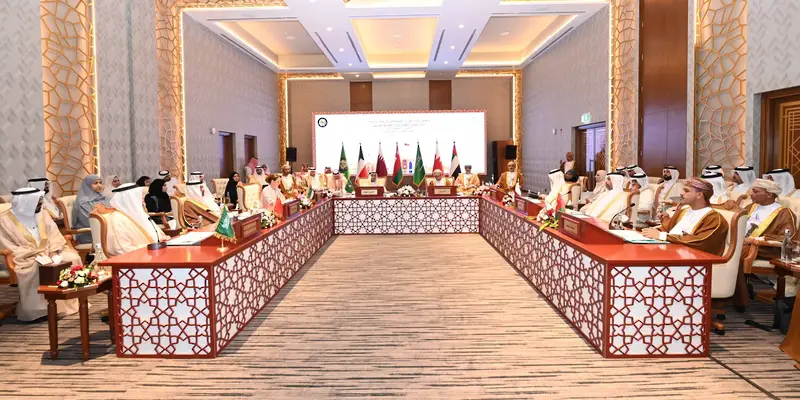 Iran stated that it will continue its peaceful nuclear programme and constructive cooperation with the International Atomic Energy Agency (IAEA) in accordance with the rights and obligations specified in the Treaty on the Non-Proliferation of Nuclear Weapons and its Additional Protocol.
Kanaani affirmed that political and media interventions and pressures will have no effect on Iran.
At the end of August, Iran affirmed that it would continue uranium enrichment within the country's established legal framework. Mohammad Eslami, the head of Tehran's nuclear programme, made this statement in response to reports of a slowdown in the accumulation of enriched uranium suitable for weapons production and the dilution of some of its reserves – steps that could help ease tensions with the United States and revive negotiations on Tehran's nuclear programme. 
In 2020, Iran's hardline parliament passed a law requiring the government to increase uranium enrichment beyond the limits set by the 2015 nuclear agreement if other parties did not fully comply with the deal. After the United States withdrew from the accord in 2018 and reimposed sanctions, Tehran began violating the accord's nuclear restrictions. The nuclear agreement limited Iran's uranium enrichment to 3.67 per cent. Iran began enriching uranium to 60 per cent purity in 2021, bringing fissile material closer to the level required for a nuclear weapon. However, Tehran has repeatedly denied that it seeks to develop a nuclear weapon. 
Since February 2023, Iran's highly enriched uranium reserves have increased by more than a quarter. This raised concerns regarding the rate at which Tehran is amassing uranium that could be swiftly converted into nuclear weapons material. Iran continues to enrich uranium to a level of 60%, albeit slower than in the preceding quarter of 2023. This conclusion was reached by IAEA experts, whose report was released on September 4. At its current rate of enriching uranium to 60 per cent, Iran produces 3 kilogrammes of nuclear material per month, according to a diplomatic source of high rank. Previously, this figure was 9 kg per month. The classified portion of the IAEA report also indicates that Iranian nuclear physicists "diluted" a minor portion of their enriched uranium stockpile (6.4 kilogrammes). Nonetheless, the total amount of accumulated material is continuously rising. 
According to the most recent report, Iran has 121.6 kg of 60%-enriched uranium, up from 114 kg in the previous quarter's summary and 87.5 kg in February. Enriching uranium to around 90% is necessary to make nuclear weapons. However, nuclear scientists explain that when enrichment reaches 20%, a nation is halfway to its 90% goal. Enhancing enrichment levels from 60% to 90% is a relatively fast process. According to Western estimates, it would take Iran several months to create a nuclear weapon if it determines to "go for the bomb." In March 2023, American intelligence confirmed that Iran is not presently attempting to produce all the necessary components for a standard nuclear weapon. In the meantime, Washington is attempting to reach a new agreement with Tehran to limit its nuclear programme activities.
The world community is waiting to see if the Gulf states and Iran live up to their (notably Iran and Saudi Arabia's) pledges made in Beijing or if they would delay and escalate, jeopardising the accord.