The Botswana Defense Force (BDF) is now negotiating with the state-owned Hindustan Aeronautics Limited of India to purchase several of the company's LCA Tejas fighter planes, according to the website 'African Intelligence.' Botswana's interest in the plane has been reported numerous times, and the website has provided no specifics about the transaction.
Since 2013, the BDF has been attempting to replace its ageing fleet of fighter jets. The BDF currently deploys about 13 Former Canadian Northrop/Canadair CF-5D combat trainers (3 no's) and CF-5A Fighters (10 no's) acquired from Canada in 1996.
BDF wants the newer aircraft in the context of neighbouring governments' strengthening of their air forces. Zambia, for instance, upgraded eight MiG-21 fighters to the MiG-21-2000 version with the assistance of the Israeli business Israel Aerospace Industries, while Namibia received 12 Chengdu F-7NM fighters and two FT-7NM trainers, an enhanced copy of the MiG-21, from China. In addition, Zimbabwe ordered Chinese FC-1 fighter jets in 2004. 
Botswana has repeatedly alleged airspace violations by the air forces of her neighbouring countries. In the past, South African Defence Force helicopters had attacked a Botswana military base in 1990. Botswana's prospective adversaries include South Africa and Zimbabwe.
The Air Arm commander commands the Z28 fighter squadron located at Maparangwane Air Base (Thebephatshwa Airport, Molepolole region), located closer to South Africa, which consists of BF-5 fighter aircraft (as designated in Botswana). The aircraft is primarily intended for daytime air superiority and a capable ground attack platform. BDF rarely engages in international exercises but has the unique distinction of contributing some of its transport planes and helicopters to the UN for African missions.
The Botswana Self-Defence Forces air wing was established in 1977, as the country's domestic situation deteriorated and there was widespread instability. The prefix Z was assigned to all squadrons, and the major base is located in Molepolole, which international companies developed in 1992-96. Furthermore, aircraft and helicopters are stationed at Gaborone International Airport and Francistown. Botswana initially received 13 ex-Canadian CF-116s (Canadair CF-5). The planes arrived in 1996 to replace the previous BAC 167 Strikemaster. Three further single-seat planes and two combat trainers were delivered in 2000. Out of 18 aircraft, two F-5s are known to have crashed. The condition of 3 DF-5s is unknown.
Upgrading the fighter fleet
Major General Odirile Mashinyana, the head of the BDF's air arm, presented a report in 2013 advising modernising the BF-5 fighter fleet rather than acquiring new aircraft owing to budgetary restrictions.
Even though the BDF Air Arm is lagging behind comparable countries in the region, particularly regarding air capabilities, the report states that by upgrading the F-5s, Botswana could keep them airworthy for at least another ten years, thereby saving money on the acquisition of new aircraft. The report recommends upgrading the BF-5 platform to the extensively updated F-5E variant.
Even if it is cost-effective to continue deploying the BF-5, the changing dynamics of air power in the Southern African Development Community (SADC) render the BF-5 obsolete from a strategic standpoint, according to the report. Although the BF-5 can be outfitted with current weapons systems, a preliminary cost-benefit study indicated that it would not be cost-effective for the BDF. 
Nevertheless, in November 2013, Botswana Minister of Defence Ramadeluka Seretse and other BDF officials met with South Korea's Korea Aerospace Industries (KAI) over the potential acquisition of the T-50 and FA-50 aircraft, which resulted in President Ian Khama visiting South Korea and KAI in October 2015. Interest in the KAI T-50/FA-50 fighter/trainer jet had diminished by 2016.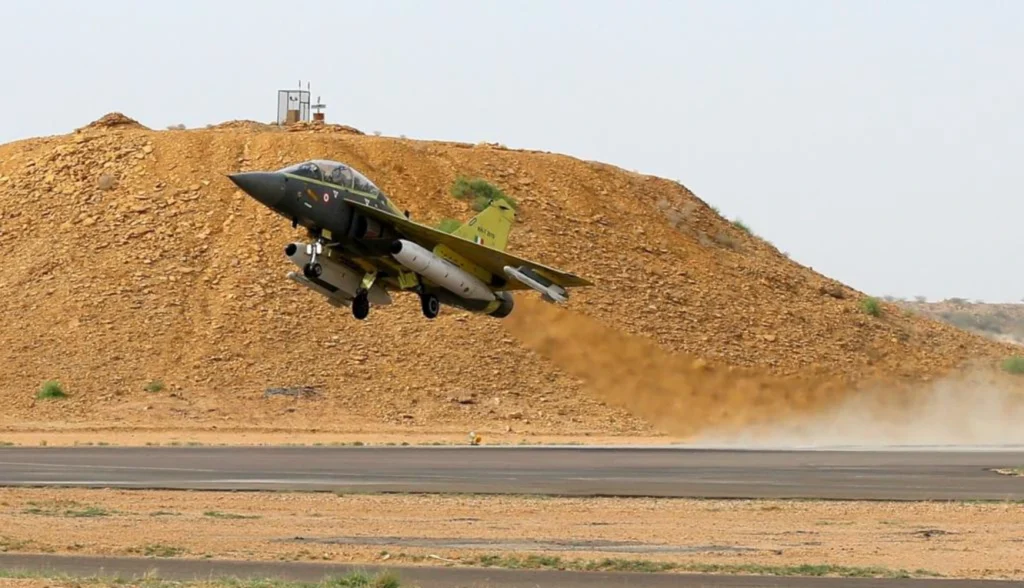 Parallely, an attempt was made to obtain 16 used F-16 Block 40 Fighting Falcon fighters from General Dynamics but was rejected by the US in 2014, stating that Botswana did not require such expensive military gear and that acquiring the F-16 could potentially trigger an arms race in the SADC area. The F-16s were to join a fleet of 10 F-5 Freedom Fighters at Tebe Fatshwa Air Base.
Botswana then shifted its focus to Saab's JAS-39C/D Gripen fighters, with Sweden offering eight to twelve JAS-39C/D Gripen fighters at a projected cost of $1.7 billion. Afterwards, former Botswana President Ian Khama visited Saab's Swedish headquarters between June 19 and 21, 2017, when he met Swedish Prime Minister Stefan Lofven. Unfortunately, the Gripen project stalled once he left office. The deal was also harshly criticised, particularly because the nation has no adversaries.
Budgetary constraints also hampered efforts to acquire the Gripens since more funds would be needed to proceed with the acquisition, based on the requirement of the 2013 report.
In addition, according to a May 2017 KAI analysis titled "FA-50 for the Botswana Defence Force: The Right Choice for the Future," Gripen's life-cycle cost was "three times" that of the FA-50, including higher procurement and operational costs.
South Korea KAI revived its efforts in 2018 to sell the FA-50 Golden Eagle lightweight fighter to the BDF.
However, Gaborone military leadership expressed concerns that, while the FA-50 is a proven aircraft (and, according to KAI, the FA-50's radar, avionics, and weapons suite are comparable to the Gripen C/D, HAL Tejas, and PAC JF-17 Thunder), its operational capabilities do not match those of Gripen, which has a larger combat radius, ferry range, payload and significantly greater radar and weapons capabilities.
Some other Gaborone military officers were pitching a Gripen purchase because of its possible interoperability with Botswana's neighbour, South Africa, which also employs the JAS-39C/D. The BDF could benefit from South Africa's Gripen training and maintenance, repair, and overhaul (MRO) infrastructure.
During a briefing to the parliamentary Public Accounts Committee, BDF commander Lt. Gen. Gaolathe Galebotswe explained that the government needs something cost-effective yet capable of carrying out our aerial defence duty because the BDF should be able to operate in both contested and uncontested areas.
BDF investigated the F-16, Russian MiG versions, the Gripen, and certain Chinese fighters when looking for a replacement. According to him, Gripen has the lowest operational costs. If this agreement is reached, it will be between the governments of Botswana and Sweden.
According to the minister, the government has invested significantly in establishing the BDF Air Wing. Botswana must maintain it and keep it from deteriorating, he emphasised. He stated that the country had trained pilots requiring air assets access.
Renewed efforts
As the BF-5Es' serviceability and usability deteriorate, there is a renewed clamour to replace the fleet. Canadair no longer maintains configuration control for the CF-5, and there are no active production lines; these aircraft are obsolete and costly to repair. As a result, speciality manufacturers must individually machine each component, which considerably increases costs and causes lengthy delivery delays. To keep their fleet airworthy, the BDF must rely on unreliable private suppliers or cannibalise parts from the foreign military. This has already developed into a big issue.
For the National Development Plan 11, which runs from 2017 to 2023, the Botswana Defence Force has been allocated P14.8 billion ($1.35 billion). Following President Mokgweetsi Masisi's election, Botswana is considering purchasing a different aircraft from the Swedish Gripens.
Several aircraft manufacturers have pitched their products to the BDF, including General Dynamics with its F-16 Fighting Falcon, SAAB with the JAS 39 Gripen, Leonardo (formerly Alenia Aermacchi) with the M-346 Master, Embraer with Super Tucano turboprop, HAL with LCA Mk1 and KAI with the T-50/FA-50.