Bollywood couple Genelia D'Souza and Riteish Deshmukh have finally launched their vegan brand 'Imagine Meats'. The couple has been working hard during the entire pandemic for this vegan meat brand.
Imagine Meats has a vast variety of vegan meat alternatives. These ready meals will be available online through its direct-to-consumer website and e-commerce platform Nature's Basket, as well as in Reliance Retail outlets in Mumbai City.
Riteish and Genelia Deshmukh first announced their plans to build a plant-based meat brand back in July last year, at the time saying they would work with global ingredients firm Archer Daniels Midland (ADM) and with support from nonprofit GFI India.  
The couple said they intentionally launched Imagine Meats on the same day as Ganesh Chaturthi "so consumers can have their indulgence and remain vegetarian during the Hindu holiday season".
Riteish Deshmukh has previously said in an interview, "I have been a hardcore meat eater who turned vegetarian 4 years ago. Let me be honest, there have been times when I have craved the taste and indulgence of meat. With Plant-Based Meat around, I am a much happier vegetarian now."
He hopes the brand will provide a "solution" to mainstream consumers' meat cravings, offering an alternative that is healthier, sustainable and ethical, but does not compromise on taste.
Imagine Meats will allow people to upgrade their meat and eat without guilt in line with their values. Genelia Deshmukh had said that the brand will soon expand distribution to more Indian cities soon.
Imagine Meats is launching today in Mumbai. It seems like not only Genelia and Riteish love eating vegan food but also Shahrukh Khan loves plant-based meats. King Khan took to his Instagram account to announce that he will launch the plant based venture 'Imagine Meats' by Riteish Deshmukh and Genelia D'Souza.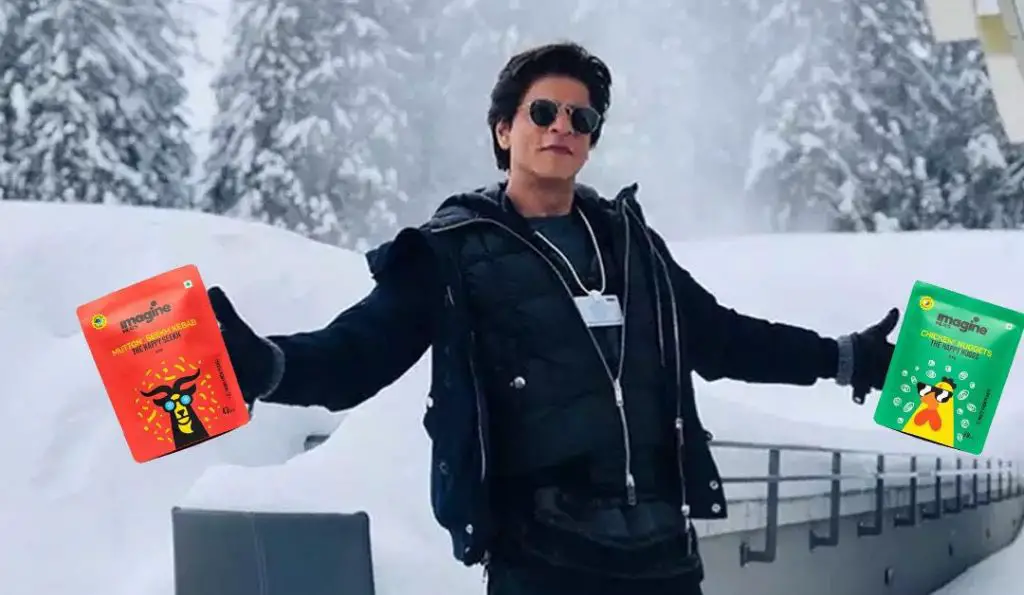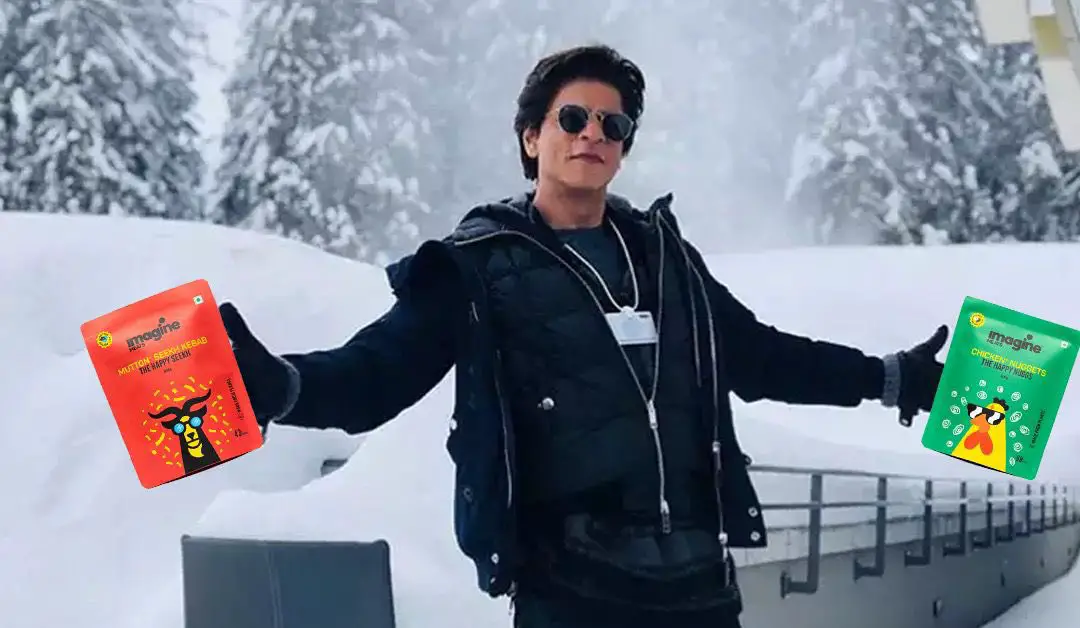 Shahrukh Khan shared a post of his iconic pose and wrote, "My friends @geneliad & @riteishd were discussing who would launch their Plant-Based Meats Venture. I opened my arms wide and said 'Main Hoon Naa'.
Imagine Meats is made by Genelia and Riteish with the view to build a better, kinder planet for their children and for everyone. It brings together the best of global food science with Indian culinary traditions and flavour. The team worked tirelessly throughout the Covid-19 pandemic to craft the most authentic delicacies to cater to Indian and international palates. Consumers can beat their meat cravings with a variety of delicacies presented by 'Imagine Meats'. To order, one can easily head on to a wide range of Menu of Imagine Meats on the Imagine Meats website and in Nature's Basket and Reliance Retail shops locations around Mumbai. The range includes khemas, kebabs, nuggets, burgers, and biryanis in plant-based chicken and mutton varieties – a diverse selection focused on catering to every craving.