This year 29 July 2022, is the day when the Bravehearts of Operation PAWAN were honoured at the National War Memorial. This ceremony was successfully held for the second time to commemorate its 35th Anniversary by the Veterans of OP PAWAN, who engaged with the Army HQ and were permitted a silent ceremony. Efforts are on to get official recognition.
The ceremony was attended by approximately 100 officers, ladies and the NoK of those who had made the supreme sacrifice. Mrs Surjeet Bedi, mother of Late 2/Lt Amardeep Singh Bedi, Vr C (P). The Braveheart laid down his life on 18 January 1989.
65 Armoured Regiment was the only armoured Regiment on the island, as General Officer Commanding (GOC) Indian peace Keeping Force (IPKF) called it, his hammer to knock out any enemy who posed a threat to the IPKF. Col SP Khanna was the then Commandant for the entire duration of the Regiment's overseas deployment.
The Regt was awarded two gallantry awards, Late Col Anil Kaul, Vr C and Capt Sudhakar Madhavan, Sena Medal Gallantry, Posthumous.
The Regiment sacrificed 1 Officer, 1 JCO and 15 OR. The Regt lost five T 72 M1 tanks in OP PAWAN. Two T 72 M1 tanks were K Kills (Destroyed completely) using Improvised Explosive Devices. One was an M Kill (Mobility destroyed), and balance two tanks were rendered inoperational due to extensive hits by RPGs and accurate small arms fire destroying the day and night vision devices.
It would be pertinent to mention that Commandant Col SP Khanna and the second in command, Late Lt Col Jasbir Singh Luthra, the names of the Squadron Commander at that time, Major Ajit Singh Bhinder, Captain Abraham Alex, Captain Tarundeep Kumar, Captain Satnam Singh, Captain Ratan Chandra Shaw, Captain Sanjiv Kumar who led the troops in multiple operations with Six Brigade Headquarters and Twelve Infantry Battalions.
In the subsequent operations, Major Ashok Sirohi, Major IP Singh, Major KSS Guleria, Major Jaideep Singh Sandhu, Major Rajeev Mannali, Major Rajeev Verma, Maj Nalin K Jaini, Captain Taranjit Singh, Captain Parminder Singh, Captain Rajeev Pandey, Captain Rummy Pannu, Captain Harish Katoch, 2/Lt Mayank Awasthy, young 2/Lt Satinder Pal Singh who was grievously injured while leading a Quick Reaction Team to assist 59 Mountain Brigade under attack by the LTTE. 2/Lt Ramesh Kaushik joined the Regiment on the island. Our OC LRW Major Vidosh Sabharwal and Quarter Master Late Lt Col VV Luke each contributed to the success of the operations.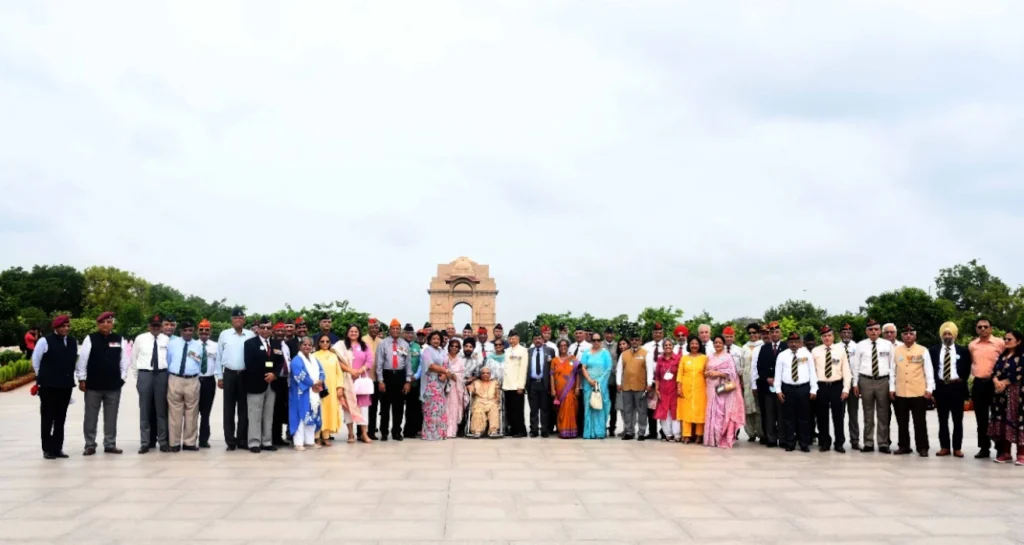 On cessation of a brutal engagement with the LTTE, its cadres were forced to melt away into the jungles of Vavuniya and Mullaitivu. 
GOC IPKF released additional troops, and the IPKF, which had 54 Infantry Division and 36 Infantry Division at Jaffna and Trincomalee, was now augmented by 4 Infantry Division to Vavuniya and 57 Mountain Division to Batticaloa. 57 Mountain Division was a specialist formation highly skilled in Counter Insurgency Warfare in Nagaland and Manipur. On their induction, the LTTE was further reduced in its capabilities and capacity to wage a successful campaign against the IPKF.
The mechanised forces were also restructured as Combat Groups in the following manner.
Combat Group 65 Armoured Regiment shed Alpha (Dogras) and Bravo (Jats) Squadrons and was allocated a company of 13 Mechanised Infantry to be deployed at Batticaloa, under the command of 57 Mountain Division and co-located with 59 Mountain Brigade.
Combat Group 13 Mechanised Infantry was deployed with Bravo Squadron at Trincomalee to ensure the protection of the harbour and the airfield under the command 36 Infantry Division.
Combat Group 15 Mechanised Infantry was deployed at Vavuniya with Alpha Squadron and under command 4 Infantry Division.
65 Armoured Regiment took on the role of infantry and carried out all operations of the infantry, including road and rail opening, area domination patrols, search and destroy missions, and raids on specific intelligence inputs. Tanks were occasionally employed for area domination patrols along the coastline and to provide direct fire support on specific need-based operations.
The employment of an armoured regiment in a built-up area manifested with jungles, sea, and lagoons was unique. The ingenuity of the officers and the troops ensured that casualties were the bare minimum. The bravery, leadership and camaraderie displayed have been etched in the ethos of the Regiment, and it continues to perform at its peak combat efficiency. 
The Regiment lived up to its motto of Maan Ya Mrityu, Jai Hind.