The Indian Army has inducted three sets of 10-metre short span bridges (SSBS), developed by the Defence Research and Development Organisation (DRDO), which were formally handed over on 29 December at the Talegaon facility of Larsen & Toubro Limited (L&T). This bridge is a mechanically launched short span bridging system of ( Military Load Classification) MLC-70 load class to bridge the smaller gaps and canals up to 10 meters in length.  
In March 2019, 5 metre short-span bridges were handed over to the Indian Army on Wednesday at a ceremony at the Talegaon facility of L&T.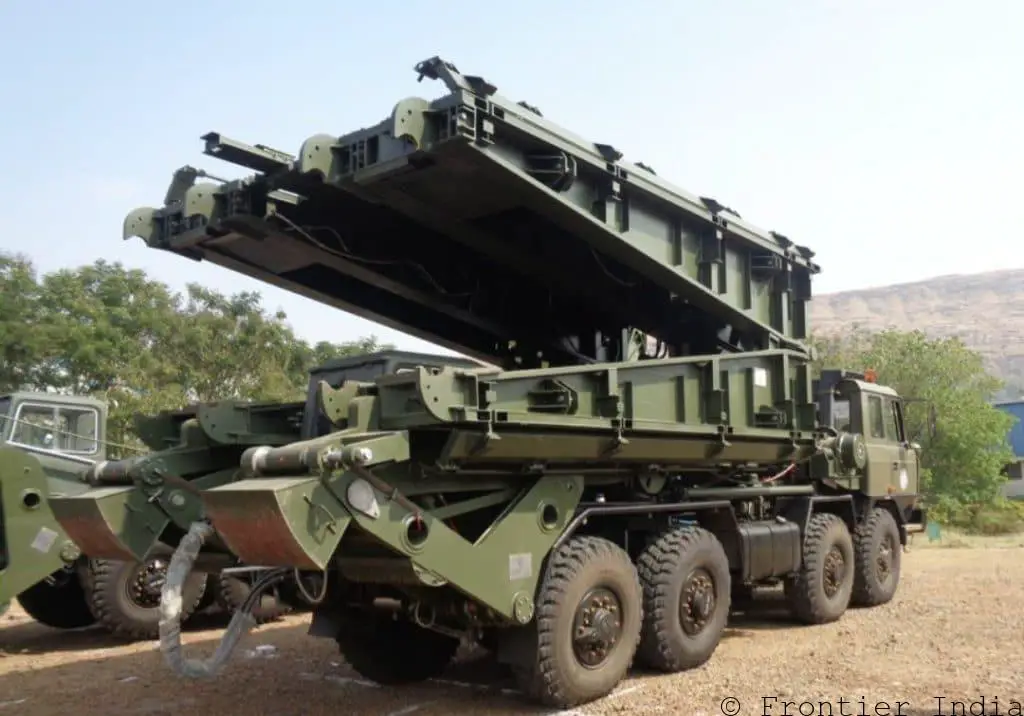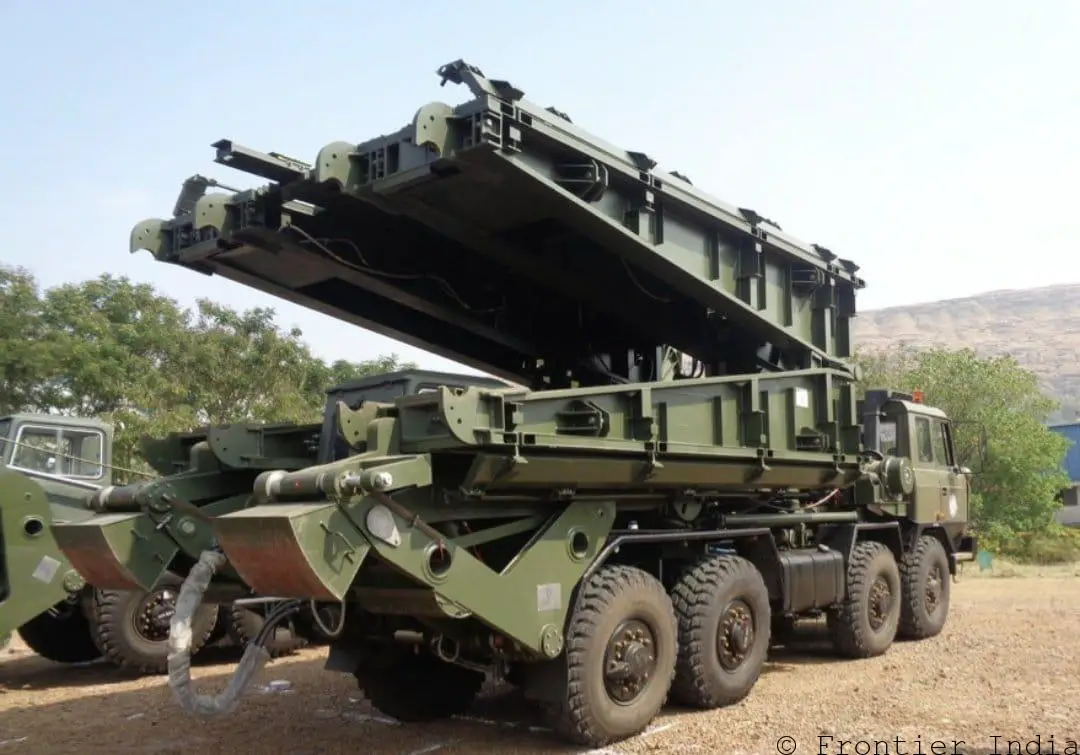 Both the above bridges are compatible with the Multispan 15M Sarvatra Bridge System ensuring various gaps of 5m to 75m in steps of 5m and 10m can be bridged. Sarvatra bridging handles all types of military traffic for negotiating wet and dry obstacles of up to 75m span in steps of 15m, within 100 minutes.  A 15m long bridge can be launched from the carrier vehicle within 20 minutes and 5 such bridges can be launched in tandem to make a 75m multi-span bridge. The Indian Army received the first set of 15-meter Sarvatra bridge system from the Bharat Earth Movers Limited (BEML) Palakkad Complex in November 2019. BEML is to supply 22 Sarvatra Bridge sets in the first order.
All the three bridges mentioned above are developed by the Research & Development Establishment (Engineers) (R&DE (Engrs)), a lab of the DRDO. These bridges are mounted on BEML Tatra 8×8 trucks. All the three bridges are MLC-70 class and capable of negotiation of all vehicles including DRDO developed Arjun Tanks.