On Friday, in a Flagging Off Ceremony held at Ordnance Factory Chanda, the first batch of the Indigenous Electronic Intelligent Influence Mine, Adrushy MK-II was dispatched to the Indian Army. 
The Adrushya Mk-II
Designed to provide full-width attack capability against tanks, producing a `K'(Kill) effect, the Influence Mine Mk-II was developed by the Armament Research & Development Establishment (ARDE). Compared to the conventional anti-tank mines, It considerably increases the kill probability and the effectiveness by imparting the "K" kill. 
The mine is equipped with an onboard microprocessor that discriminates between friend and foe by using both analogue and digital signals. Consisting of a Kill Mechanism, the mine is also equipped with a fuze used for actuating the mine. Software controls the functioning of the system at appropriate events.
Working of the mine
Conventional mines operate on pressure which means that they go off only when a tank's wheel passes over it. In contrast, the electronic mines can sense the tank and explode, which means somehow, if the tank passes over the mine without getting its wheels touched or the pressure is not sufficient for the mine to go off, the mine will still sense and neutralize the target.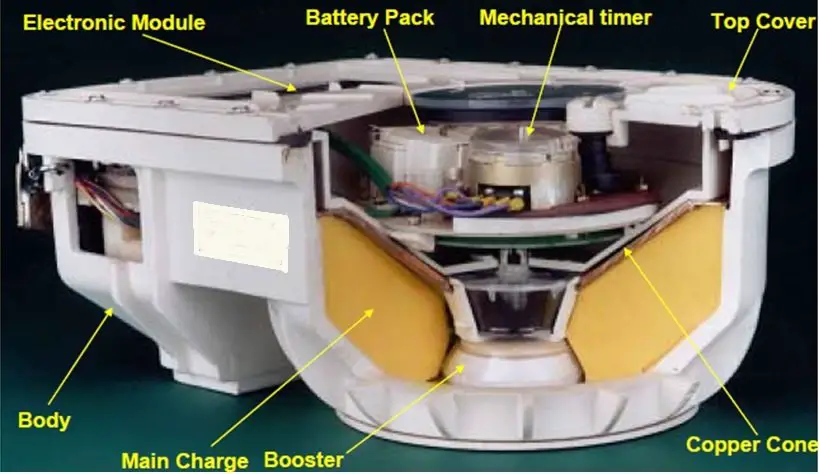 An electrical signal is generated at the sensor output as soon as a potential target passes over the sensor field. The electronic unit detects the target & issues the firing signal. 
As per an official, this mine can also sense a tank from a distance of 1.5 meters. So, even if an enemy tank passes close by, it can explode. The official also added that the mines have a mechanism to beat mine clearance systems.
Order placed by the Indian Army
The Ordnance Factory Chanda had a bulk production order by the Indian Army to deliver around 20,000 mines over a period. Although the Indian Army had been using such types of mines but were procured from a foreign source, now this shall be an indigenous item for them to use. 
Nearly a decade ago, the project was initiated, but the progress was slow until the previous year; after IOFS officer Rajeev Puri took over the project in June 2020, the project was the impetus. However, the factory focused its efforts on developing the indigenous mines with disturbances on the Chinese front. The first batch of a few hundred mines was finally delivered on Thursday. 
Puri was trained at UK's Cranefield University in explosive ordnance and now is the chairman of Yantra India Limited (YIL). It is a DPSU headquartered in Nagpur with around eight factories under it. 
The Ordnance Factory Chanda shall now be part of the Munition India Limited (MIL), one of the seven defence public sector undertakings (DPSU) carved out of the erstwhile Ordnance Factory Board has now been dissolved.