According to an official statement on Saturday, the first P15B stealth guided-missile destroyer 'Visakhapatnam' was received by the Indian Navy from Mazgaon Dock Shipbuilders on Thursday. 
The statement added that the construction and delivery of this ship which is named Visakhapatnam is another testament to the impetus given by the government and the Navy to the indigenous warship construction programmes.
Project 15B stealth guided-missile destroyer
The capability to launch guided anti-aircraft missiles from the deck is equipped by a guided-missile destroyer.
With the ships being indigenously designed by the Indian Navy's Directorate of Naval Design, the Project 15B (P15B) / Visakhapatnam-class is the latest destroyer design currently under construction for the Indian Navy. While displacing 7,300 tonnes, each ship spans 163 metres in length and 17.4 metres at beam and shall be propelled by four gas turbines to achieve speed in excess of 30 knots. 
For improved sea keeping, stealth, survivability and manoeuvrability, new design concepts are incorporated by the P15B destroyers. Through the use of radar transparent deck fittings and shaping of the hull, enhanced stealth features have been achieved thereby making these ships difficult to detect. Compared to the preceding Kolkata class, The design around the bridge area appears to be the main design change. Two multi-role helicopters shall be carried and operated by these ships.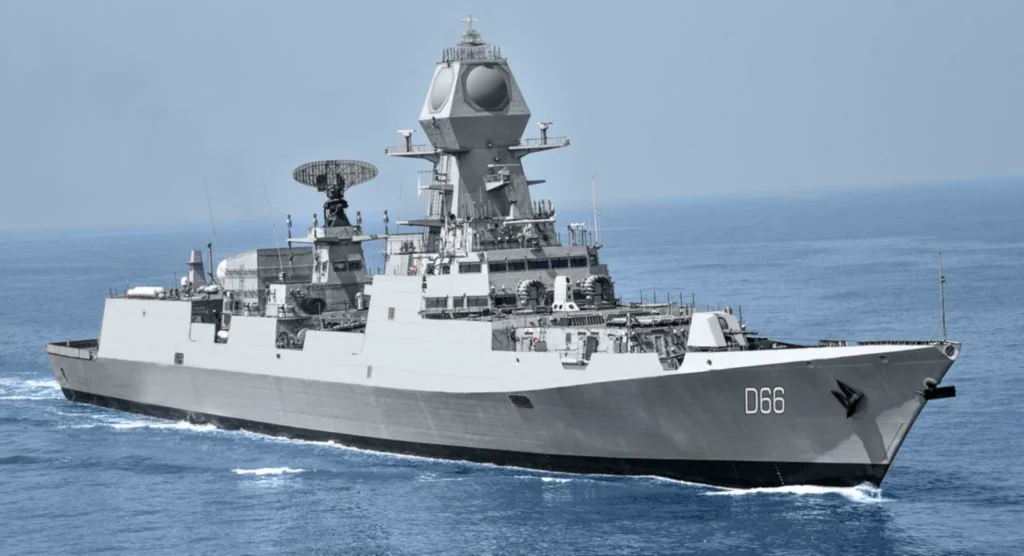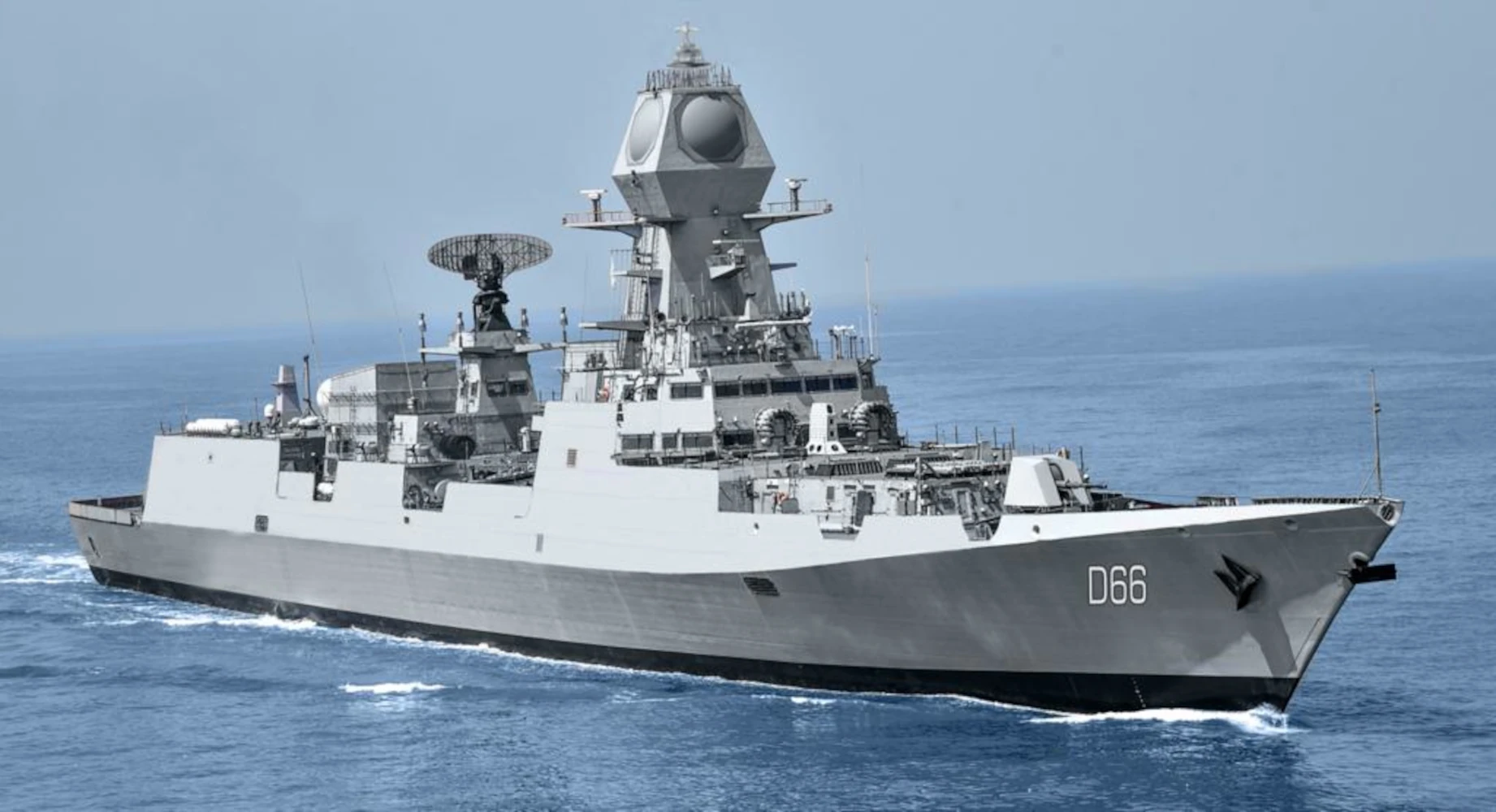 Of the total order of four vessels for the Indian Navy, Visakhapatnam is the first of them. Back in 2013, the first-in-class ship was laid down while it was launched in April 2015 and was followed by the future INS Mormugao. In 2019, the third destroyer, Imphal, was launched and Porbandar, which shall be the fourth and final vessel of the class is expected to be launched the next year. Visakhapatnam shall be commissioned in December 2021.
The second ship in a week
On Friday, The seventh frigate of the P1135.6 class was launched at the Yantar Shipyard in Russia's Kaliningrad as said by the Indian navy.
During a ceremony, the ship was formally named Tushil which in Sanskrit means protector shield.
India has signed a deal worth $2.5 billion with its top weapon supplier Russia for four more Krivak/Talwar class stealth frigates for the Indian Navy and Tushil is a part of it.
According to official statements, major Indian supplied equipment including sonar system, surface surveillance radar, surface missiles, communication suite and anti-submarine warfare systems along with Russian surface to air missiles and gun mounts are being equipped by these ships. 
To meet the entire spectrum of naval warfare in the three dimensions of air, sub-surface and surface, the construction of these ships is based on specific requirements sought by the Indian Navy, according to the release.