Rail Vikas Nigam Limited (RVNL), a schedule A Mini Ratna Central Public Sector Enterprise (CPSE) under Ministry of Railways, has announced the completion of  Commissioners of Railway Safety (CRS) inspection and Electric Locomotive trial on the Bongaigaon-Rangiya section 108.53 Route Kilometer (RKM) – 163 Track Kilometer (TKM) on 2nd March.
"Rangiya Division reached a milestone in the electrification of New Bongaigaon – Rangiya – Kamakhya section. Commissioner of Railway Safety, NF circle conducted statutory inspection of electrification works between Bongaigaon and Rangiya on 02.03.2021.  A trial run with electric loco was conducted. Work in remaining section is in progress," tweeted the Divisional Railway Manager, Rangiya NF Railway.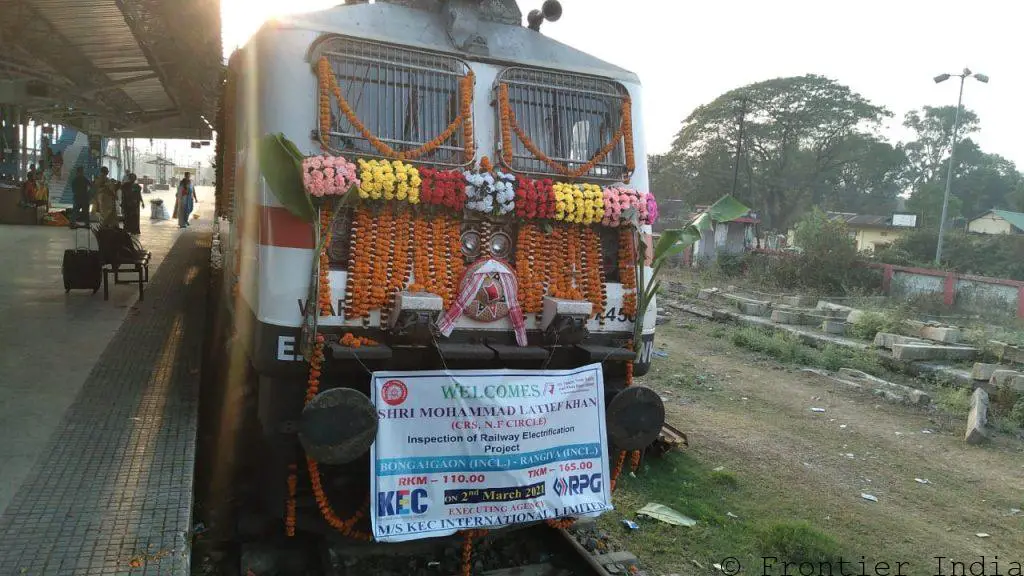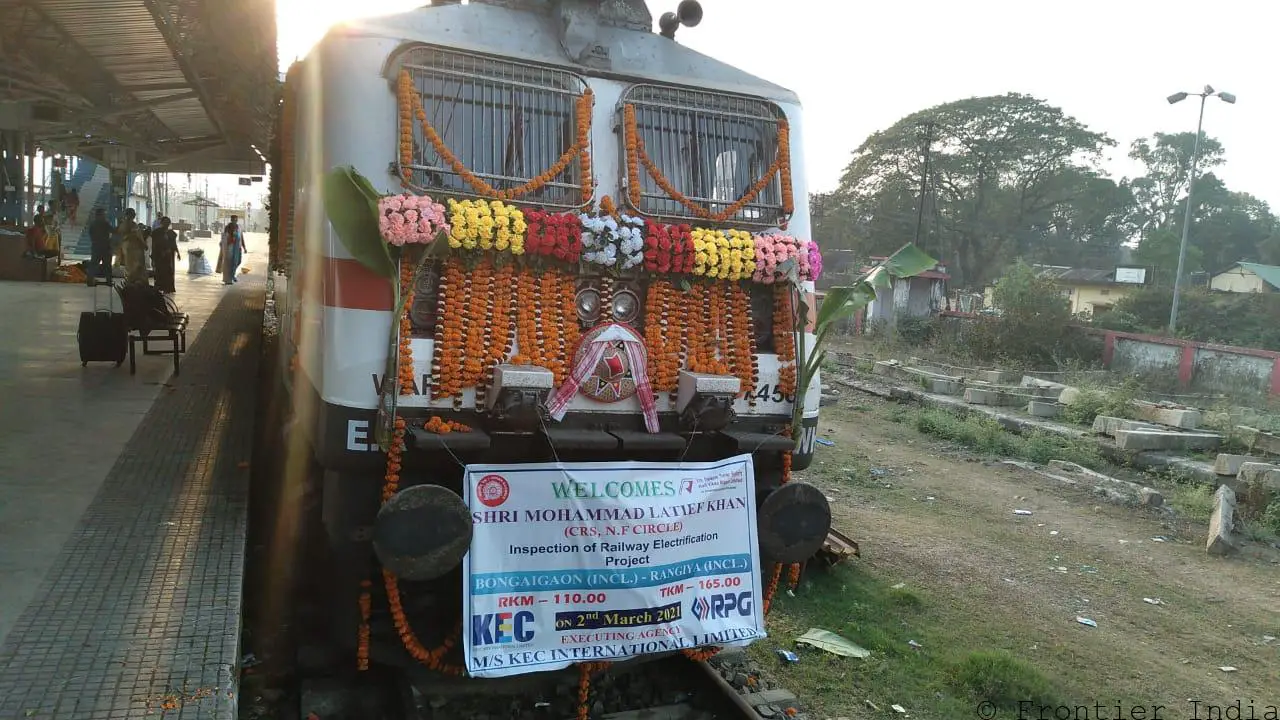 Since the New Bongaigaon to Rangiya is now electrified but New Coochbehar to New Bongaigaon is yet to be electrified, the trains headed to Guwahati will require locomotive change at New Coochbehar from Electric to Diesel, then at New Bongaigaon from diesel to electric and finally at Rangiya from electric to diesel, which means a total of 3 loco changes instead of one currently. The bright point is that Assam now has an electrified track.
Northeast Frontier Railway has a project of electrification of 1,085 km railway tracks, including the Raninagar – Jalpaiguri – New Bongaigaon – Rangiya  -Guwahati section, which was expected to be completed back in December 2019.
The business development unit of Rangiya Division has also notified Dekargaon goods shed for the handling of inward iron and steel consignments. The first rake of the project cargo loaded on the Western Railway arrived in Rangiya in February 2021.