The four days,  20 to 24 Jan 21, first of its kind Air Exercise Desert Knight  2021 between the Indian Air Force (IAF) and the Armée de l'Air et de l'Espace (French Air and Space Force, FASF) at Air Force Station Jodhpur included complex missions and Large Force Engagements. French made Rafale aircrafts from both sides along with Su-30 MKI and Mirage-2000 aircraft of the IAF were supported by AWACS, AEW&C aircraft of the IAF as well as A400M and Airbus A330 Multi Role Tanker Transport (MRTT) aircraft of the FASF. The exercise was conducted in realistic settings with an aim to enhance operational capabilities and interoperability. The exercise provided an opportunity to share best practices and evolve operational concepts; particularly for effective combat employment of the Rafale fleet.
On 21st, the Indian Chief of Defence Staff, General Bipin Rawat, PVSM, UYSM, AVSM, YSM, SM, VSM, ADC flew on-board the MRTT along with Maj Gen Laurent Lherbette, the FASF contingent leader where he was given an overview of the exercise and witnessed air-to-air refuelling operations by IAF & FASF fighters. On 23rd January 2021, Chief of the Air Staff, Air Chief Marshal RKS Bhadauria PVSM AVSM VM ADC and  the Ambassador of France to India, H.E. Mr Emmanuel Lenain visited the base and were received by Air Marshal SK Ghotia PVSM, VSM AOC-in-C South Western Air Command (SWAC).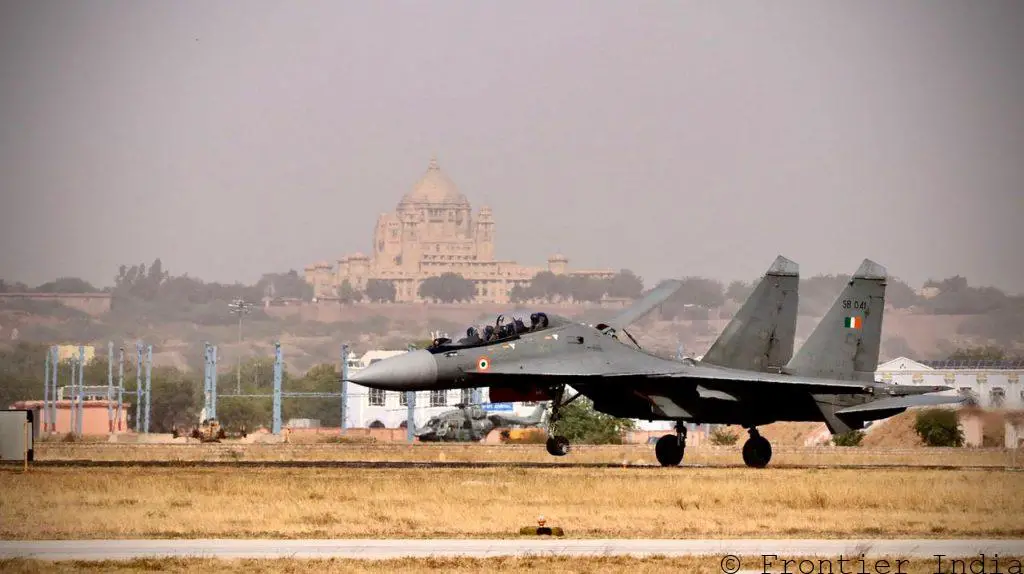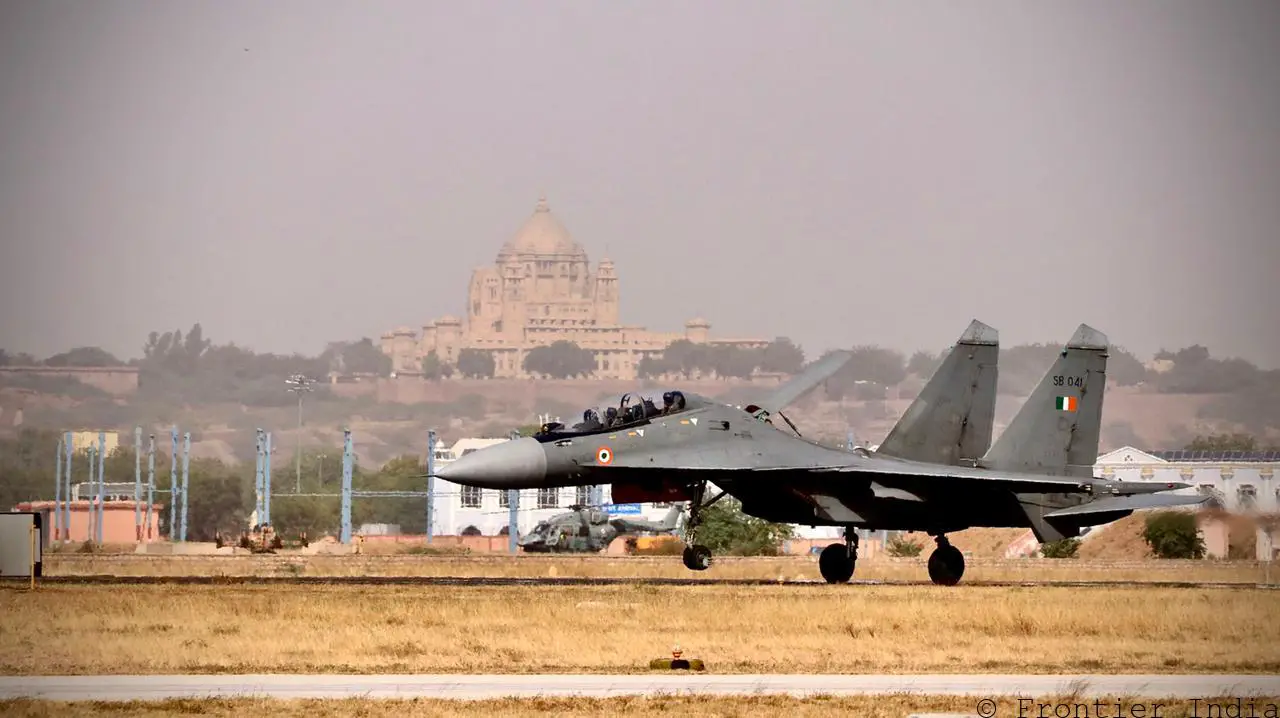 India and France have held six editions of Air Exercises named 'Garuda', the latest being in 2019 at Air Force Base Mont-de-Marsan, France. As measures to further the existing cooperation, the two forces have been gainfully utilising available opportunities to conduct 'hop-exercises'. The FASF deployment while ferrying to Australia for Ex Pitch Black 2018 was hosted by the IAF at Air Force Stations Agra and Gwalior for exercise with fighters and MRTT aircraft.
The French detachment for Ex Desert Knight-21 is deployed in Asia as part of their 'Skyros Deployment'. The FASF had dispatched an A400M Atlas aircraft on 19 January from the Djibouti Air Base to Jodhpur to prepare for the arrival of the rest of the contingent next afternoon. The Skyros mission requires well-oiled logistics to transport 15 tonnes of cargo, or 190 m3, as well as the deployment of approximately 170 personnel. 24 hours later, four Rafale and an A330 Phoenix headed to India from the same base. A few hours later a second A400M Atlas with heavy load departed for India. Post Exercise Desert Knight  2021 the French contingent has left for the United Arab Emirates, Egypt and Greece tour.