The Japanese Ministry of Defence announced on June 2, 2023, that it had given a contract to Kawasaki Heavy Industries (KHI) for the full-scale development of a so-called "new anti-ship guided missile for island protection." The value of the contract was 33.9 billion yen, equivalent to 243 million dollars. The project is expected to be completed by the end of the 2027 fiscal year and is intended for the Japan Self-Defense Forces.
According to a report from the Japanese Ministry of Defence, work on the abovementioned missile research and development has continued since the beginning of the 2018 fiscal year. KHI has already presented a model of this missile, known as the "low observable long-range guided missile," during defence exhibits in 2022 and 2023.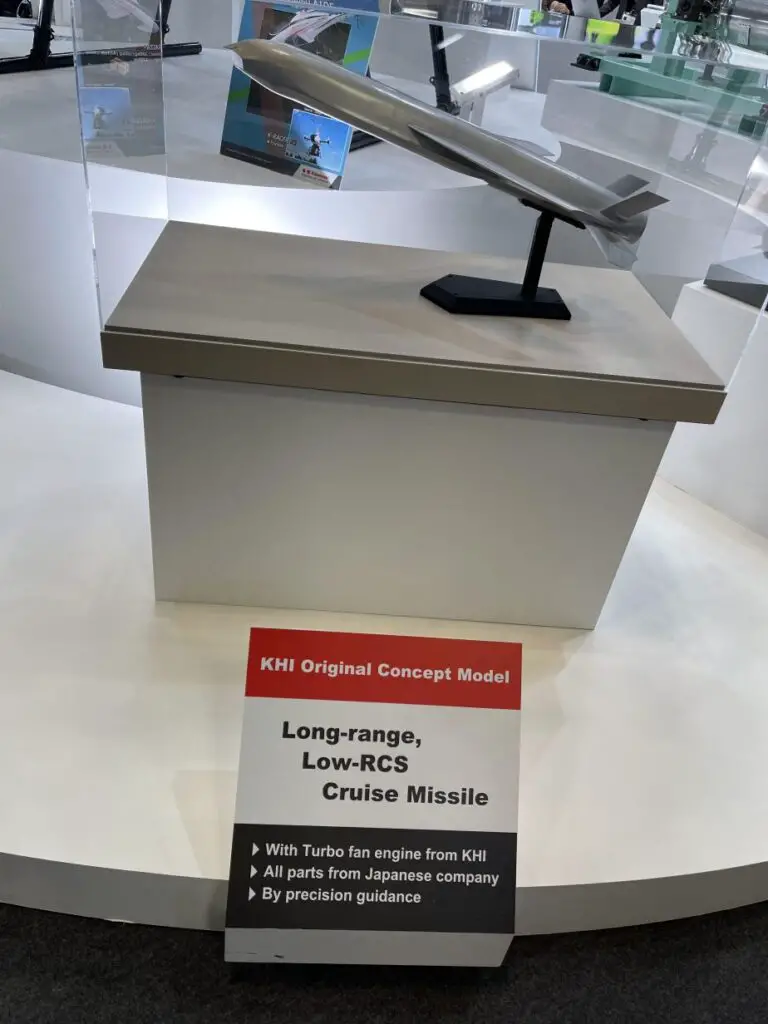 According to reports in Japan, the missile is supposed to be capable of subsonic flight, have a lower likelihood of being detected, and be fitted with a multi-channel guidance system. It is rumoured to be equipped with KHI's newly developed compact, short-life, dual-circuit turbojet engine, the KJ300, which can produce up to 363 kg of thrust. According to the information provided, the missile's maximum range is estimated to exceed 2,500 kilometres, which casts doubt that its primary aim is to target ships. It would appear that the accurate engagement of land targets is intended to be the primary purpose of the missile. The missile is designed to be launched from a mobile launcher positioned on the ground.
In addition, the Japanese Ministry of Defence has awarded Mitsubishi Heavy Industries (MHI) three new contracts with a combined value of 280.8 billion yen, equivalent to 2.014 billion dollars. The allotted funds will be used to develop long-range missile systems over five years, beginning with the fiscal year 2023 and continuing through 2027. All of the following are included in the contracts:
On April 27, 2023, a contract was issued for developing a "hypersonic guided missile," the project is scheduled to be finished by the end of the fiscal year in 2031. An image included with this description depicts a missile fired from a mobile launcher located on land in the direction of surface vessels.
On June 1, 2023, a contract was awarded for developing an "enhanced type high-speed glide missile for island defence." Construction is anticipated to be finished by the end of the fiscal year in 2031. It seems to involve modifying (Block 2B) a missile equipped with a hypersonic glide vehicle. On April 6, 2023, the contract for producing the first version (Block 1) was issued to the winning bidder. The deal signed on April 6 states that production will begin by the end of 2023 and that deliveries will occur between 2026 and 2027. There is no known information regarding the specifics of this system. The Japanese Ministry of Defence has made official photographs available for both contracts, and they show a hypersonic glider being vertically launched from a ground-based launcher to attack land-based objects. It is known that research and development for this program have been conducted in Japan since 2018. According to sources in Japan, the Block 1 variant with a gliding warhead that does not have an engine and a range of "a few hundred kilometres" (estimated between 300 and 500 kilometres) is scheduled to begin its deployment in 2026. In the 2030s, it is anticipated that the Block 2B model, which will have an engine with a range of between 2,000 and 3,000 km, will be put into service.
A contract for developing a reactive unmanned aerial vehicle (UAV) for marine target designation was issued on June 2, 2023, and it is planned to be finished by the 2026 fiscal year. The photograph reveals that the unmanned aerial vehicle (UAV) is discharged from a ground-based mobile launcher and is a target designation system for long-range ground-based anti-ship missile weapons.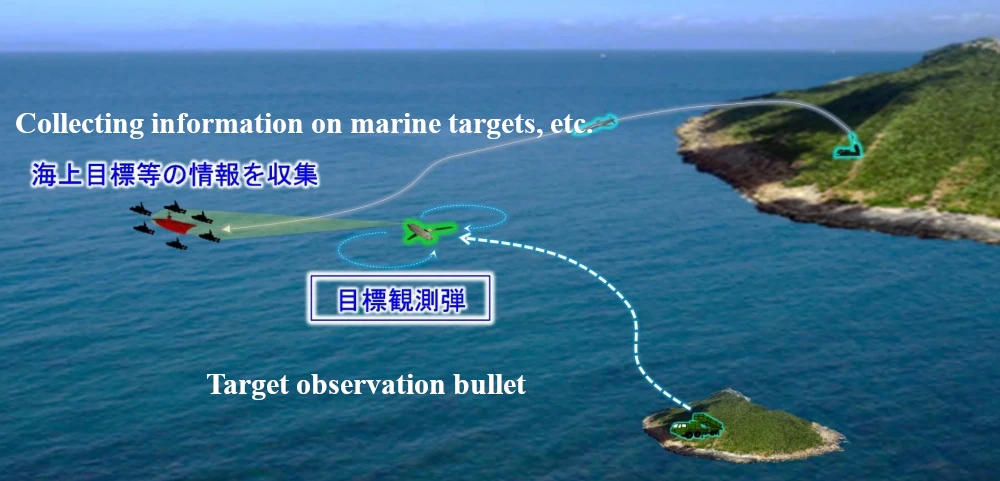 These are in addition to the four contracts worth 378.1 billion yen (2.86 billion dollars) awarded to MHI at the beginning of April 2023. The contracts were given to MHI for developing and serialising new types of long-range anti-ship and cruise missiles for the Japan Self-Defense Forces. This includes the deal discussed earlier for the Block 1 missile type production that features a hypersonic glide vehicle. As a result, Japan is devoting a lot of resources to research and developing long-range strike missile systems.

In December 2022, Japan presented its new national security plan, in which it stated that it saw one of its competitors, China, as its "biggest strategic threat" in light of its recent defence overhaul. Although Japan's military is widely regarded as being among the most technologically advanced and powerful in the world, its armament is designed to strike enemies located close to Japan's islands. Tokyo has claimed that any new long-range weaponry that it obtains would not be "first strike" weapons but rather will only be utilised in the event that Japan is attacked first. These new long-range systems will usher in a new period of Pacific Ocean dominance for Japan.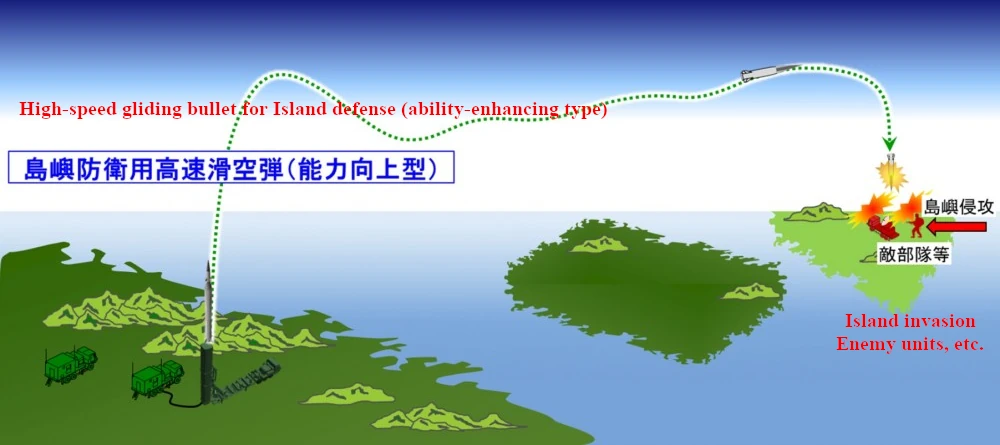 The Japanese government began considering installing a domestic long-range land attack cruise missile on the submarines of the Maritime Self-Defense Force in December 2021. The missiles will be launched from the ocean and are anticipated to be positioned as "enemy base attack capability" equipment that destroys enemy missile launch bases for self-defense. Japan is developing a new long-range cruise missile based on the Ground Self-Defense Force's Type 12 Surface-to-Ship Guided Missile.