According to US media sources, LaMarcus Aldridge, a seven-time All-Star forward who retired five months ago due to heart issues, has signed a one-year, $2.6 million agreement with the Brooklyn Nets.
Earlier this week, Aldridge, 36, received medical clearance from a variety of physicians, both independent and Nets-affiliated, to return for his 16th season.
According to ESPN, Aldridge said, "I retired in April based on what I thought was the wisest precautionary decision for my health at the time, but further testing and evaluation by several top physicians has convinced the doctors, myself, and the Nets that I'm fully cleared and able to return to the rigors of the NBA." "I had a great experience with Brooklyn and am looking forward to returning to help them win a championship."
The Nets have now built a strong roster depth in their frontcourt department with the signing of veteran Aldridge, who joins Blake Griffin and Paul Millsap.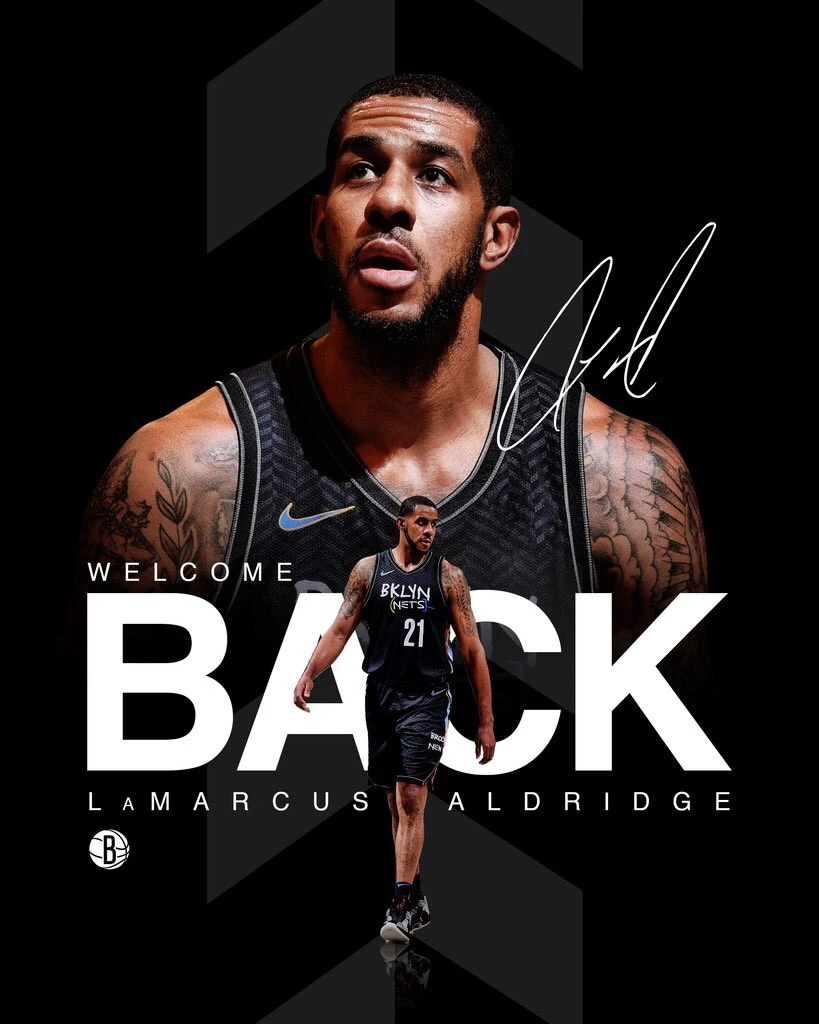 After agreeing to a contract buyout with the San Antonio Spurs, Aldridge played five games with Brooklyn last season before declaring his retirement.
Aldridge decided to retire after experiencing an abnormal heartbeat during a game against the Los Angeles Lakers in April.
"I've put basketball first for 15 years," Aldridge remarked on Twitter at the time. "Now is the time to prioritize my health and my family."
The big forward began his career with the Portland Trail Blazers, where he played for nine years before joining the Spurs for five and a half years.
In his career, he has averaged 19.4 points, 8.2 rebounds, and 2.0 assists per game.
In a trade earlier in the day, the Nets acquired Jahlil Okafor and Sekou Doumbouya from the Detroit Pistons in exchange for center DeAndre Jordan, four second-round choices, and $5.78 million.