The Delhi Police has arrested a 21-year-old youth whose name is being mentioned as Neeraj Bishnoi. As per the police, he is the main conspirator & creator of 'Bulli Bai' on GitHub & the primary Twitter account holder of the app. He was brought to Delhi from Assam by Delhi Police Special Cell.
DCP KPS ​​Malhotra from Delhi Police's Intelligence Fusion and Strategic Operations unit (IFSO) branch said that Neeraj would be produced in Delhi court tonight. Neeraj's laptop has been seized. He is accused of sharing the app link.
"He has confessed, but most importantly, we've acquired technical evidence required from his laptop & mobile. The whole network has been busted," he claimed.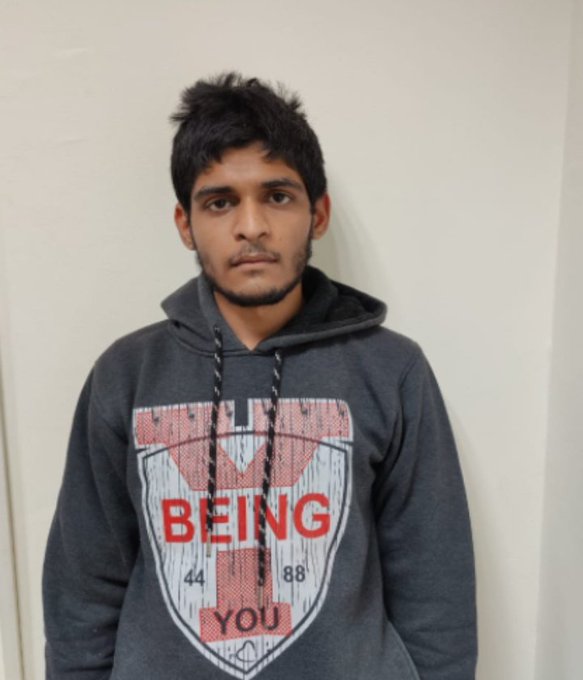 Neeraj Bishnoi has been studying BTech since 2020, and Vellore Institute of Technology, Bhopal, where he is an online student, has suspended Neeraj from the University with immediate effect until further notice.
Revealing secrets
During the interrogation, Neeraj Bishnoi said that he had developed the app in November 2021 and updated it in December 2021. He said he had created another Twitter account to talk about the app. He wrote, "You have arrested the wrong person" using another account. 
Shweta Singh's Nepal connection
18-year-old Shweta Singh, who was arrested by Mumbai Police Cyber ​​Cell, has been taken on remand after presenting her in court. 
Shweta's sister Manisha Singh claimed that her sister of being implicated. Manisha said that her sister was innocent, and she was framed by a person she had met online. 
Shweta Singh was using a fake Twitter handle named JattKhalsa07, which was being used to upload hate posts, objectionable pictures and comments. 
His father had died during the Corona, while the mother had died of cancer. She has an elder sister, while a younger sister and brother are in School.
Manisha said Shweta wanted to join the nursing services in the Indian Army but had to give up her dream after she was diagnosed with an eye disease. She was treated at the All India Institute of Medical Sciences, Delhi. Later, Shweta wanted to pursue a BA in Archeology from Banaras Hindu University, but her dream could not be fulfilled due to the Corona epidemic.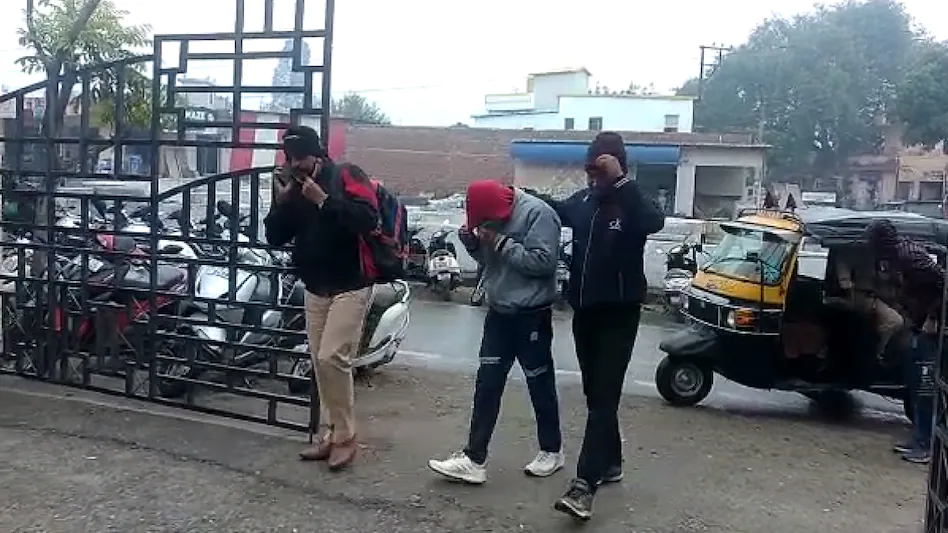 Was Shweta Singh cheated by a Nepali youth?
Manisha said that Shweta came in contact with a person named Giyu on a social media website. He cheated on Shweta and carried out these horrific acts on the internet in her name. He used Shweta's credentials for this.
Giyou's original name is Himanshu Goyal.
As per Mumbai Police, Shweta took instructions from Nepal.
Also Read: Maharashtra government takes on Bullideals app case, FIR registered and Bulli Bai App case – Uttrakhand Woman Shweta Singh was the handler of engineering student Vishal Kumar from Bengaluru
Who are the two other two culprits?
 Vishal Kumar Jha, a 21-year-old engineering student from Bengaluru was the first one to be arrested by the Mumbai police. A manhunt was launched for another accused whom we now know as 21-year-old Mayank Rawal and has been apprehended from Kotdwar in Uttarakhand in the early hours of Wednesday. 
So far, four have been arrested for the Bulli Bai App case.
Bulli Bai App
It is the second time, in less than a year, Muslim women were listed for auction on social media by right-wing Hindutva elements. The first case was 'Sully Deal' site which created a massive controversy, but no arrests were made, and the perpetrators are still absconding.