Over 24 of Stylist to the Stars, Wayne Scott Lukas's seminal work is to be featured in the collection of 'Iconic treasures from the legendary career and life of Janet Jackson' which is scheduled for auction in Beverly Hills and will be streamed live online at Julian's Auctions. The event will be held between Friday, 14 May and Sunday, 16 May 2021 honoring the Queen of Pop, Janet Jackson and her ground-breaking four-decade career on her birthday weekend.

A portion of the proceeds from the auction, which is bidding over 1,000 of the pop star's most spectacular music video, tour and television performance costumes and ensembles, red carpet appearance gowns as well as personal items and accessories owned and used by the five-time Grammy award-winning performer, including ones designed by Lukas, is said to go to 'Compassion International', a global child-advocacy ministry which partners with churches around the world to release children from spiritual, economic, social, and physical.
We interviewed Wayne Scott Lukas on the occasion.
Wayne and Janet Jackson

I was a working stylist in New York and I received a phone call one day while travelling through Time Square in New York City. It was 1995-ish and many of us didn't have cell phones then as the craze was just beginning. I had a huge cell phone with high bills for long distance and my NY agent Bryan Bantry called. He told me that Janet Jackson had a huge Album cover shoot coming up for her Design Of A Decade album cover! She was shooting with my favorite photographer and friend Patrick Demarchelier. Two stylists were not available for the job and they would like to offer it to me! Janet Jackson! Of course I would do the job. My agent said, "Great…she's calling you in 5 minutes!" I hung up and waited and the next thing I knew Janet Jackson, my childhood idol, the Janet Jackson was on my overpriced cell phone! She was quiet gentle and sweet and said she'd like to create a vintage look based on the celebrity Dorothy Dandridge. She was the first African-American film star to be nominated for the Academy Award for Best Actress, which was for her performance in Carmen Jones (1954).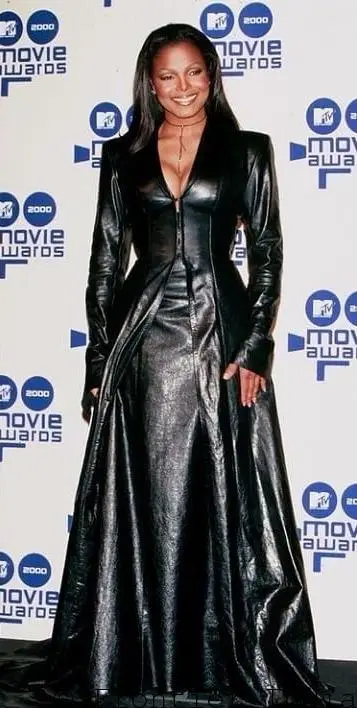 Janet asked if I knew who she was. I lied and said, "yes." I had my driver turn around and rush me to the New York Public Library to search for anything I could on this iconic star! Janet was wanting to star in her life's story so we could research it and create the image she wanted to portray. On the shoot day I was scared of this new celebrity client and she stayed in hair and makeup chatting and laughing for about 6 hours! I was sweating and she finally came out and we met. I made a very bad joke and she told me she thought she should fire me right there!. She didn't, 26 years later we are still good friends. We walked through rack after rack of vintage gowns and ideas that I created, including leather ballgowns and high end couture. We settled on a few looks and the outcome was stupendous. From that day on we could finish each others sentences and understand each others keen fashion sense.  
Our most Important Jobs have been the iconic videos like "All For You." Her video for The Nutty Professor Movie "Doesn't Really Matter" and her numerous TV and award show appearances. Our Iconic Superbowl 2004 has cemented itself in tv history creating Youtube and TIVO in America.  
Wayne's association with Tina Turner, Cindy Crawford, Christie Brinkley, Lauren Hutton, and Halle Berry
I will say I have a favorite in each one for very different reasons:
Tina Turner taught me about life, Love, honesty and hope.

Cindy Crawford taught me how to have fun at work, how to be professional and on time and loyalty
Christie Brinkley taught me about family and friendship and 29 years later we have been through some amazing ups and down together.

Lauren Hutton taught me street style and mixing designer with street wear. She taught me to stand up for myself and to work on myself for myself and others.
Halle Berry showed me what hard work could do as she laughed easily worked hard and was able to show how her work ethic got her to where she is
My favorite Tina Turner look was the iconic Swrovski Crystal, metal mesh and black lace dress I designed with Gianni Versace before his murder in 1997. It was for her Wildest Dreams world tour. Her outfit has been called on of the very outfits in Rock and Rock history. It has travelled around the country in the Metropolitan Museum of Arts Rock Style Exhibit. I also had Christian Louboutin close his factories and he custom made Tina every single she she danced in for that tour.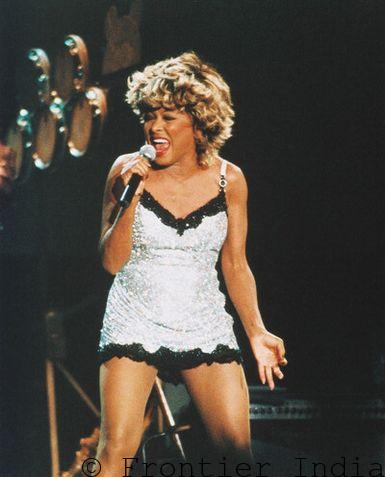 My favorite Cindy Crawford look was the one I did for Revlon. It was an Azzedine Alaia Caterpiller dress. It was bouncy and gorgeous and I used some Stuart Weitzman boots and it became the look of the fall for the real women. I also dressed Cindy in the grunge look for a Revlon ad and this shot with her in the hat became the most talked about ad that year and the best selling lipstick campaign in the history of Revlon.
I have done so many looks for Christie Brinkley one of my favorites was this Naaem Kahn Dress with Lanvin shoes with Christie as the ultimate pinup. I also got Crhsitie back in her bathing suit with this iconic shot by Timothy White. I kept her demure in the mesh, but showed a little skin. This singular shot got picked up everywhere and went viral. The next thing you know she was back in Sports Illustrated with her daughters in swimsuits again at 62 years old!
I also loved creating and shooting her NY Times bestselling book cover, Timeless Beauty.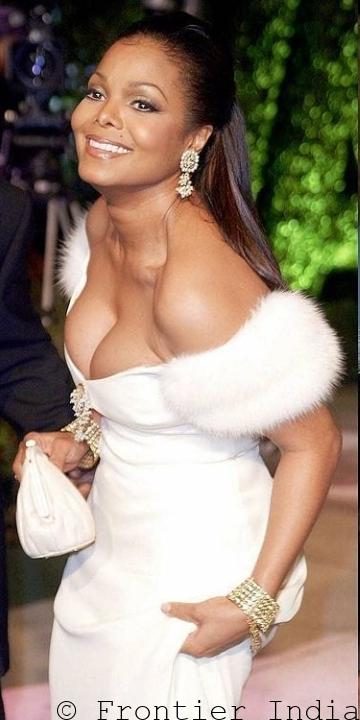 My favorite Lauren Hutton look were the ones I created on our first meeting in Capri Italy. I was hired for a sneaker campaign and she didn't want me to tell her what to do. Or what to wear. We had a huge fight when we met as she just didn't want to listen to my ideas. She walked out slammed my door and we skipped the shoot that day, lol. She called me later and said shed give me a chance and to show her what I had.  I did, she liked me and she showed me how to mix designer clothes with her own. It became "Grunge dressing" way before there was that sort of thing. We called it ecological dressing and the name changed to grunge. I love all the look on that shot as it changed who I was as a stylist.
My favorite Halle Berry look was the undercover agent coat I created for her spy like Revlon commercial. It was very KGB vintage long to the floor with strong shoulders and a huge sweeping train. We had real brass double breasted military buttons down the front. This coat got raves in the press and Halle was able to keep it!
Wayne's favorite celebrities
Tina Turner is an exciting women full of energy and pure spiritual magic. She was like a tigress when she entered the room, she is full of pure heart all light and magic.  She is also quite sweet and kind between shows and cares about you personally.
Christie Brinkley and I have been together for about 29 years. She is the talented big sister , the best friend you can laugh with the sexy tomboy who would ride a horse as quick as shed do a tango. She is just a great mom and was a true pleasure to dress. Clothing just fell so correctly on her body. Each look was magic. Christie and I also had an unspoken connection about clothes and looks and found ourselves choosing the same things for her. Our minds melded when it came to style and fashion.
Janet Jackson is still a true best friend. She was and is the most real to spend time with. She juggles a huge business and life and easily includes you in it and her family. I am lucky to know her.
Being in Meryl Streep's orbit is ethereal and just a magic space. She is gracious, thankful and full of hope and trust.
Wayne's most challenging celebrity
The very worst celebrity I ever worked with was Marilu Henner a b – list celebrity from the hit tv show TAXI . She treated me horribly and to this day I still cringe at the thought of her and her very dirty stained bras.
More coming from me in my upcoming memoir. WAR-drobe Malfuctions – Receipts from the front line and the front row.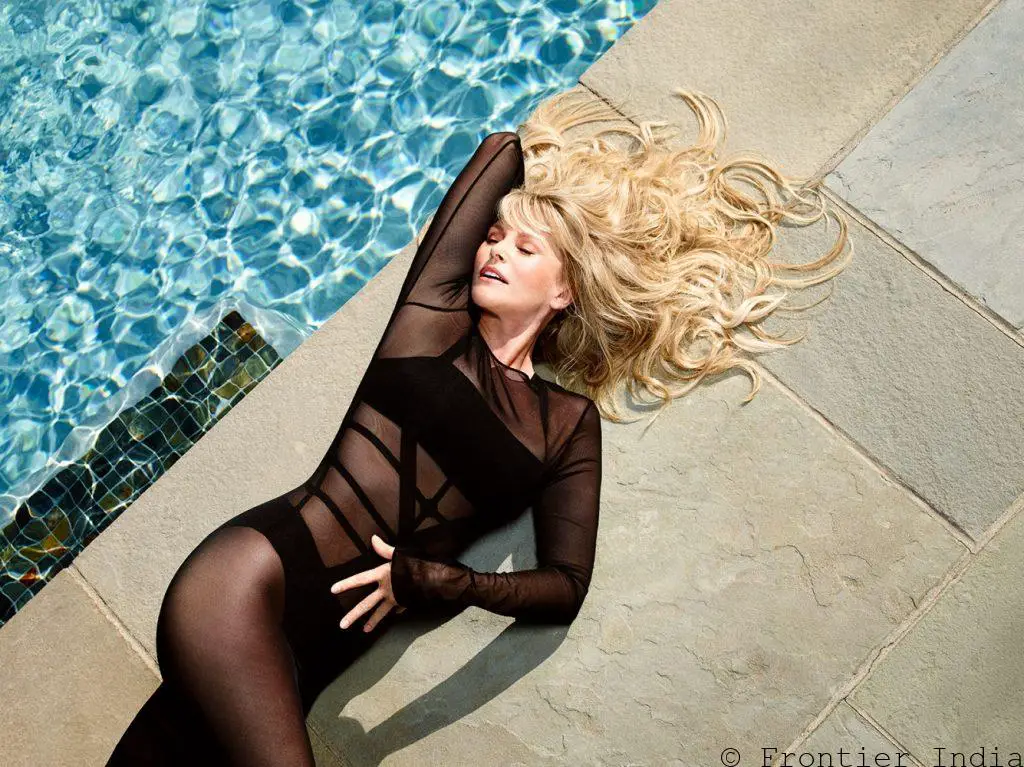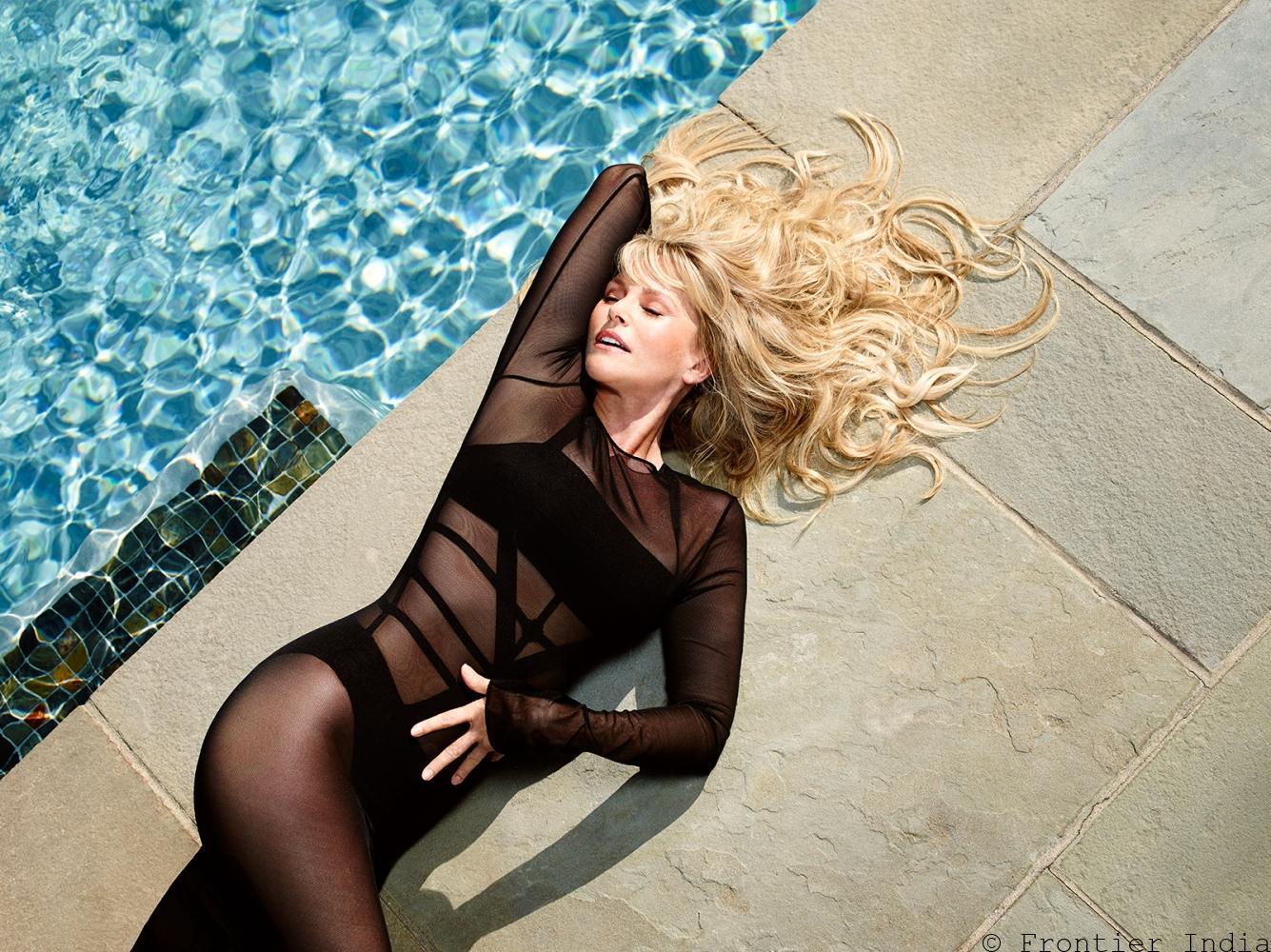 A distinguished career, sans Nipplegate!
Born in Bergenfield, New Jersey, the celebrity stylist had starred in Television commercials as a child model. He went on to train at the Pratt Institute, where he studied graphic design, before eventually making it big as a celebrity fashion stylist. He is presently writing his memoirs documenting his experiences working with Janet Jackson and many other celebrities. Lukas, who has frequently been dubbed the 'Stylist to the stars' has led an uber successful career. His expertise and talent were recently lauded at the Rock and Roll Hall of Fame induction ceremony during Janet Jackson's acceptance speech.
Interestingly, it was Lukas, who had brought together the infamous 2004 Super Bowl outfit which caused the infamous 'Nipplegate scandal,' a controversy of near biblical proportions which took place during the halftime show at Super Bowl XXXVIII, broadcast live on 1 February 2004 from Houston, Texas on the CBS television network. The widely televised event was witnessed by most American households! The scandal got its name owing to a moment in which Janet Jackson's breast—adorned with a nipple shield—was exposed by Justin Timberlake to the viewing public for approximately half a second.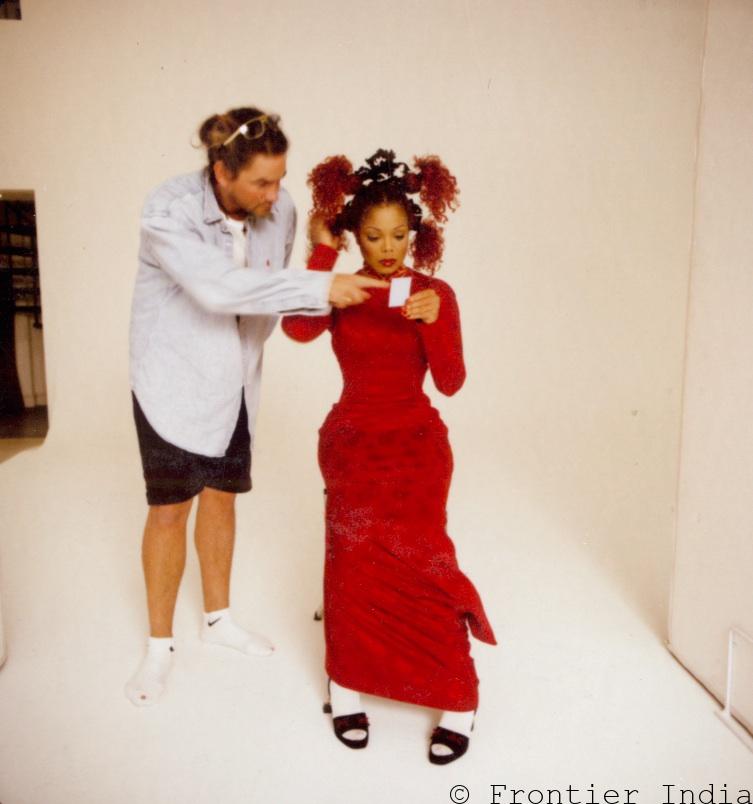 The scandal eventually helped give birth to the now leading video streaming platform 'YouTube.' A Wardrobe Malfunction? Or a bold fashion choice he has been repeatedly asked by the paparazzi! However, the renowned stylist has vaguely referred to the debacle as "The most functioning wardrobe in history," in a recent appearance! Wayne has worked with some of the world's biggest celebrities and most glamorous women. His client list reads like an entertainment and music industries' Who's Who, ranging from leading names like, Janet Jackson, Tina Turner, Cindy Crawford, Christie Brinkley, Lauren Hutton, and Halle Berry.
He has been a top fashion stylist for 39 years. He was the first in the industry to be christened as 'Celebrity Fashion Stylist' a distinction which is indicative of the mark he has made since his child modelling days. Lukas had been asked to feature three of his costume designs in The Metropolitan Museum of Art's 'Rock Style' exhibit, which traveled around the globe. The outfits chosen includes Janet Jackson's couture dominatrix outfit from the Busta Rhymes 'What's It Gonna Be' video – the video won numerous awards for style and music. His select work going up for charity is only his most recent success in his much-celebrated career.