North Korea may have completed the construction of a submarine with a displacement of 3000 tons. The Center for Strategic and International Studies (CSIS), a US Think Tank writes in its Beyond Parallel section, which is a product of the CSIS Korea Chair, that North Korea has repositioned a submersible missile test stand barge which is not an isolated event. As per the Think Tank, the move is the latest in a series of small naval movements at the shipyard during the past several weeks. The analysis comes after observing the recent satellite images of Sinpo South Shipyard available commercially from Maxar Technologies.
"It is unclear if these movements portend preparations for a forthcoming submarine launched ballistic missile test (potentially of a Pukkuksong-4 or Pukkuksong-5), the need for maintenance, repairs, and/or installation of new equipment, or the launching of North Korea's long-anticipate first true ballistic missile submarine (SSB)," wrote the report authors Joseph S. Bermudez Jr. and Victor Cha.
"North Korea retains the capability and resources to launch the new SSB or conduct additional SLBM tests at any time of its choosing. The launching of the new SSB or testing of an SLBM (at sea or from the static test stand) would present significant challenges to the new U.S. administration of President Biden," they add.
As per the authors, North Korea may be preparing to test a Ballistic Missile from a submarine. In the images analyzed by the authors, the movement of the barge with an immersion stand for testing missiles was noticed. However, the center clarified that the transport and launch container with the rocket was not seen on the barge.
The report also noted the presence of the Korean People's Navy sole SINPO-class experimental ballistic missile submarine (SSBA) positioned beneath the approximately 102-meter-by-13-meter removable canopy.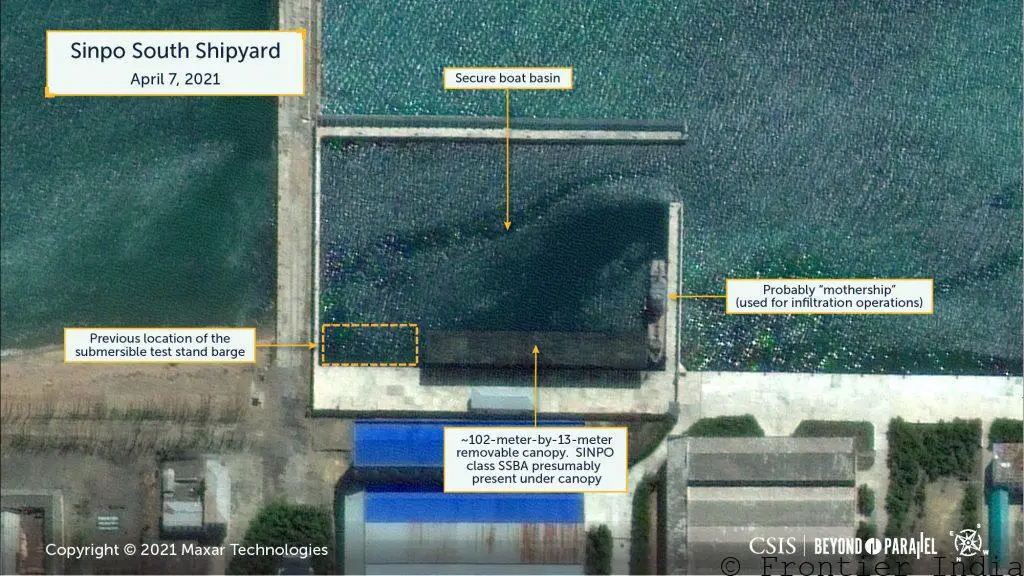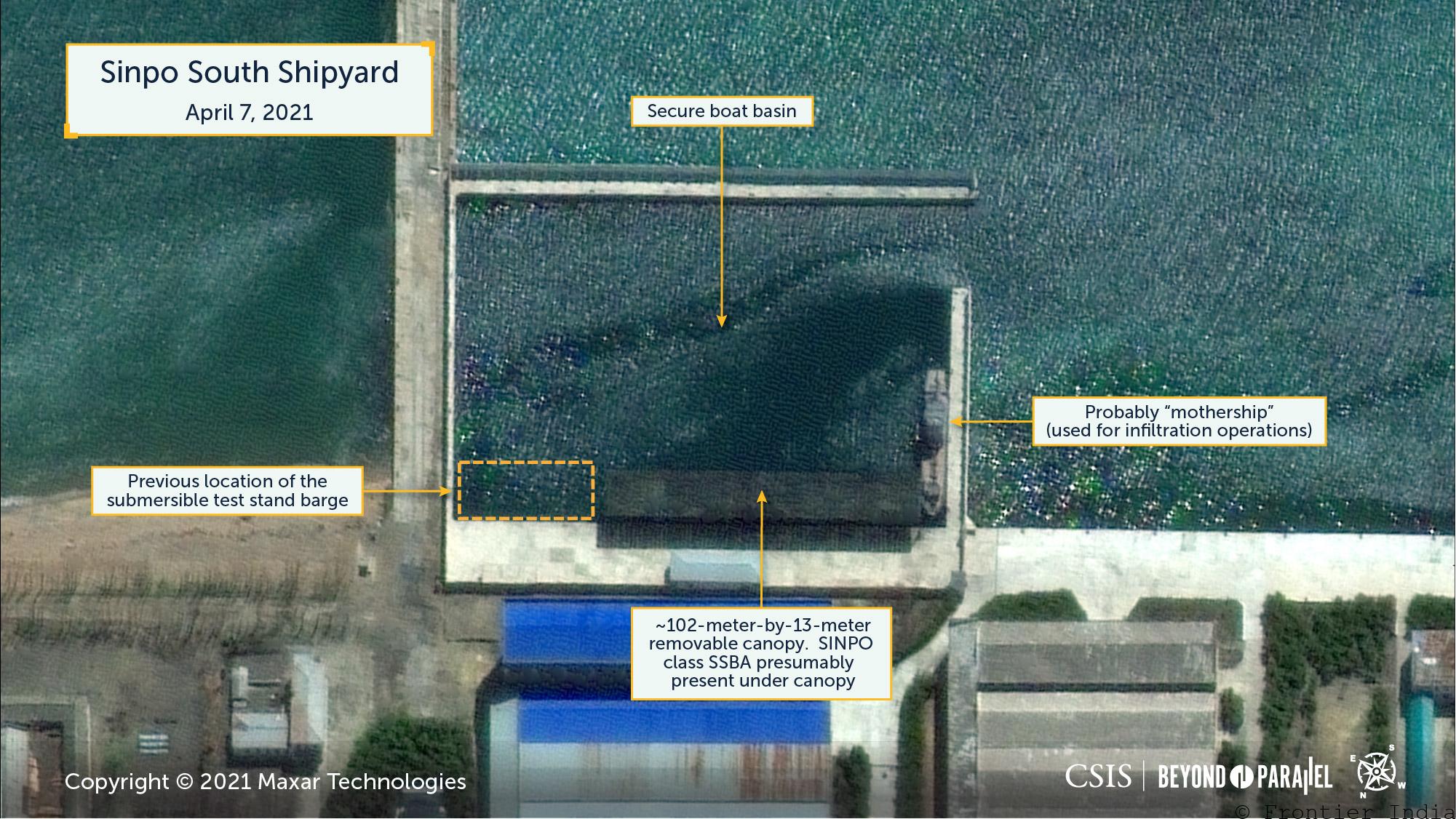 On 9 January 2021, the North Korean leader Kim Jong-un claimed that his country has designed a new nuclear submarine. On August 2016, North Korea had successfully tested Pukkŭksŏng-1 (alternative names Bukgeukseong-1 or KN-11) Submarine Launched Ballistic Missile (SLBM). The range of the missile is unknown but estimated to be around 1500 kms. (North Korea designed a new nuclear submarine, Kim Jong-un)
On November 2020, a South Korean lawmaker Ha Tae-Keung, an opposition party lawmaker on the parliament's intelligence committee, said that North Korea is building two submarines and one is SLBM capable. "One is a modified Romeo Class and the other is a new medium-large sized one," he added. The new submarine is estimated to be about 3000 tons.