"The education system is outdated" "School never taught us anything" "There are no jobs anywhere, what do we do?!" We've all heard our fair share of these and other similar phrases. Phrases that make it seem that all the Millennials and the GenZ do is complain.
"The luxury of technology and the internet has taken away the drive for success," one might even think. But is the new generation actually doing nothing? All they do is stick to their phone? To many's surprises, the answer is "No"
With time and technology, the meaning of the term "Work" has evolved equally. Now with the power of smartphones and the internet, what was supposed to be a place to socialize, ie. Social Media has been built into a huge market for brands, businesses and their ambassadors- Content Creators. The surge in the number of users on these social media platforms has driven a huge chunk of advertisements to them.
But what actually makes a content creator? What do they do and why so?
Frontier India News Network reached out and talked to many Social Media Creators about what, why and how they do what they do. Following are some excerpts from the many conversations.
Jagjyot Singh Chhokra (aapkajags) from Mumbai did his major in Literature from RJ College. He is an online content creator with over ninety-six thousand subscribers on YouTube and more than sixteen thousand followers on Instagram. In his conversation with FINN, he explained what and why he does what he does.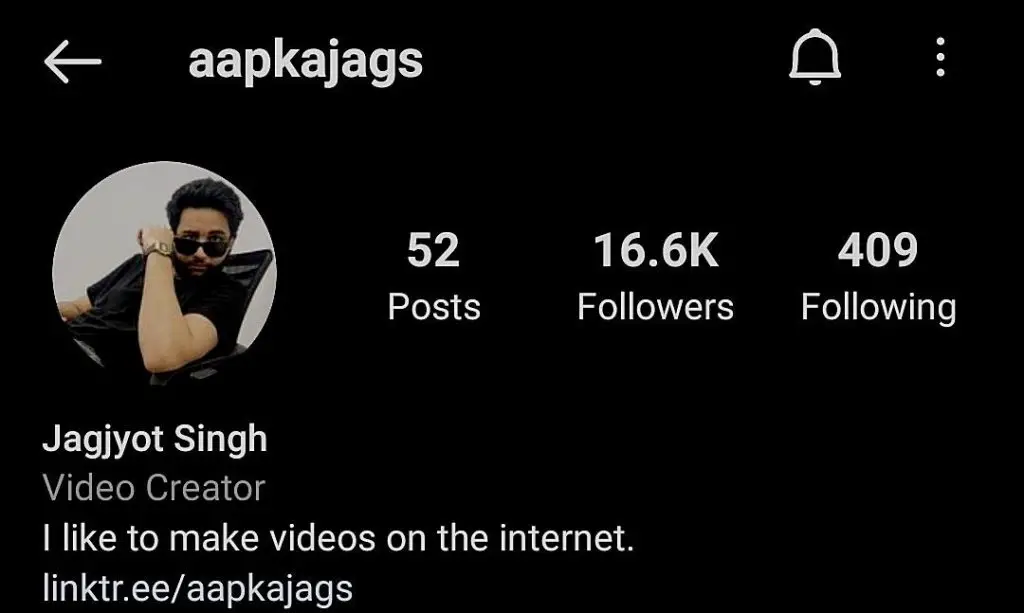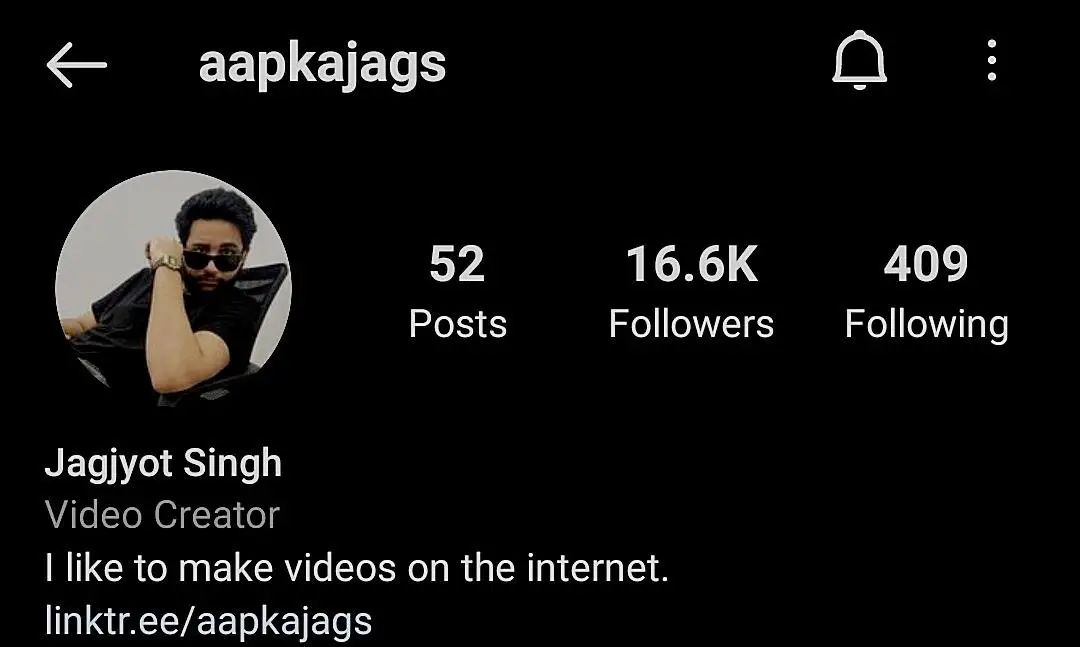 "I make funny sketches and parodies online, on social media. I post these videos on YouTube and Instagram, I focus more on YouTube as I have more audience there but I post regularly on both the platforms and I plan to post on other platforms too."
"I started doing this six years ago. I remember the exact date, it was the 31st of March back in 2015 when I had uploaded my first even 'Vine' video, it was 'When you don't want to eat home food'. And since then it's been an amazing journey and I've constantly posted ever since."
"I do this because I love what I do. I've dreamt of doing something like this since I was a kid. I love to write scripts and act and perform and shoot. It's my passion. Content creation is a huge part of me."
"What keeps me going is the want and the hunger to keep making and bringing something new. Making something fresh and giving my viewers something new to watch. And while doing this I try to perfect my art. It's not something that can ever be perfected, but yes, we keep on striving to be better."
"And I earn from it! Right? I earn from doing what I love.  I had read somewhere a long time ago, "Enjoy what you do, enjoy your work and you won't have to work a single day of your life." And it has always stayed with me and I've always loved my work. So it pays me and makes others happy, makes them laugh so it's a win-win."
FINN talked to Ravi Gala (mehmeh.69 and the.literate.moron) who requested confidentiality about everything but his name. Ravi runs a meme page on Instagram with over 5,20,000 followers! In his conversation with FINN, Ravi talked about his meme page.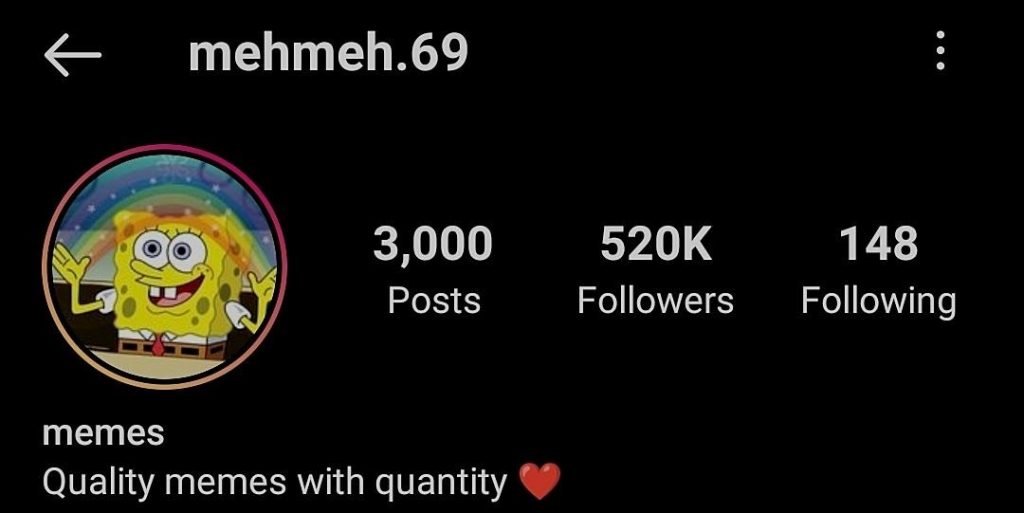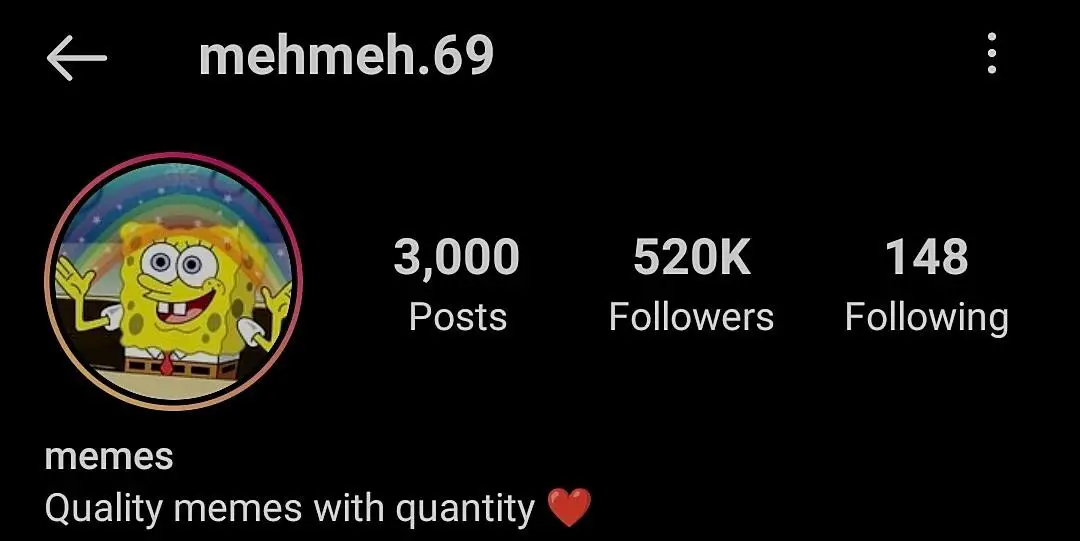 "I post memes. They're funny, silly images with relatable text. Today memes have become an essential part of our lives and I just love how from a few clicks from my side I can reach thousands of accounts and make them laugh or make their day. People, especially teenagers these days go through a lot. And I try to just give them that kick of laughter and  motivation to help them keep going."
"Back when I had started, there were already tonnes of meme pages out there. But one thing that I had noticed was that some pages posted good memes but their frequency was low. And some pages posted frequently but their memes were not the best quality."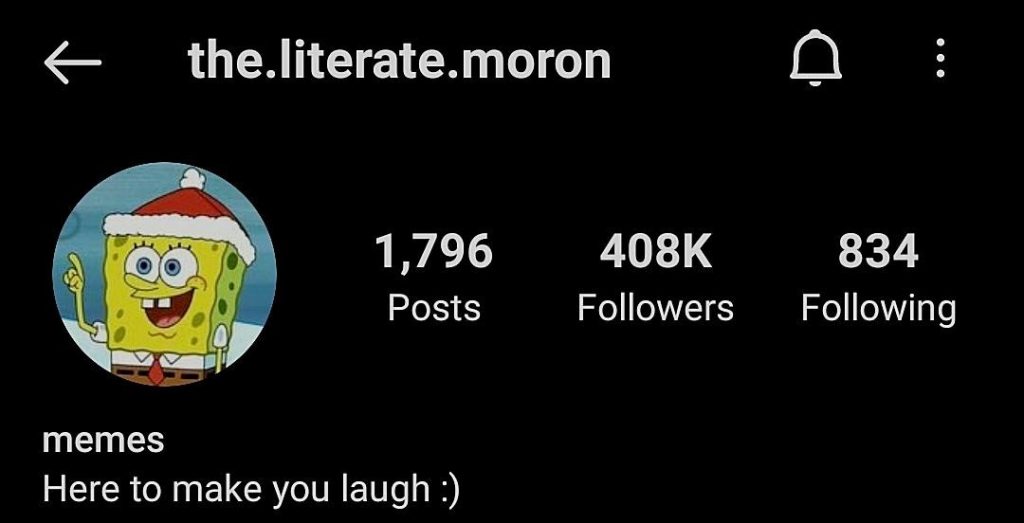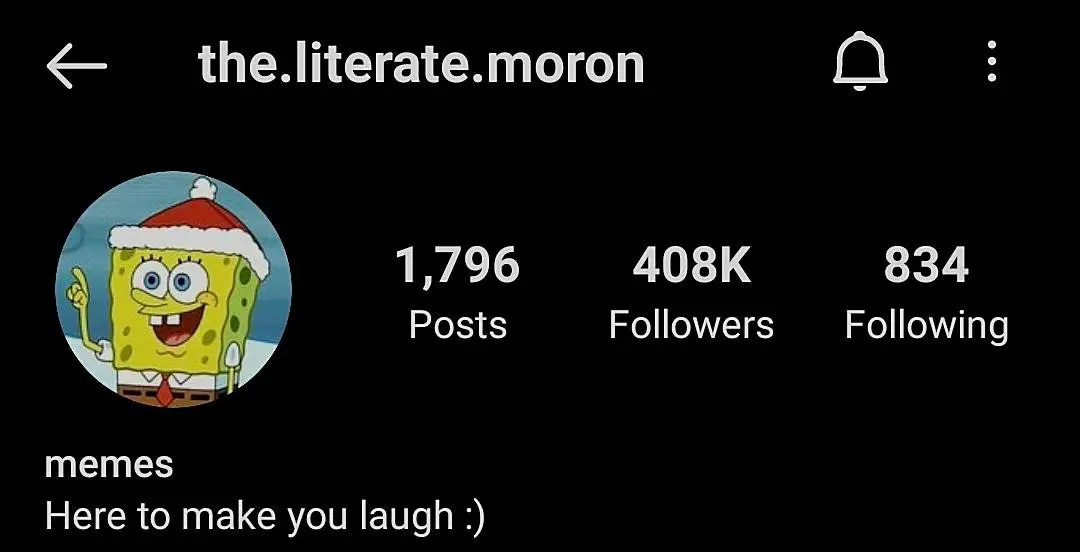 "So I bent myself on giving both quality and quantity in memes from the very first day. And today I have got a great audience and all the love I get from them keeps me motivated to do what I do. I have also made a lot of internet friends including some big pages in this journey and I'm grateful for that."
"I consider doing this a hobby. I enjoy it and at the same time, people get something worth from it. So it's a win-win for me."
"One thing about it is that I get a lot of different views from my audience on the same topic so it kind of broadens my mind and helps me understand things better not only on the internet but also in the offline world. So to summarize, I think running this meme page has helped me in a lot of ways like teaching me time management, some social skills and overall I'm more confident and happy."
FINN talked to another content creator who requested full confidentiality. Known as "Paneeeeer" on social media with over 25,000 followers on Instagram where he posts animation memes.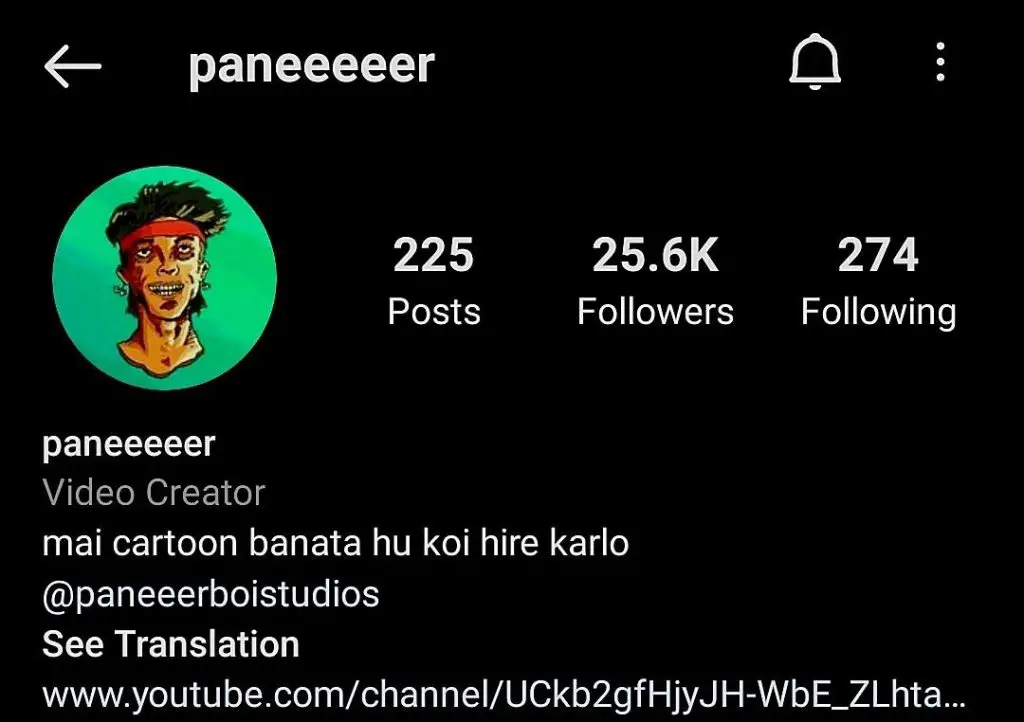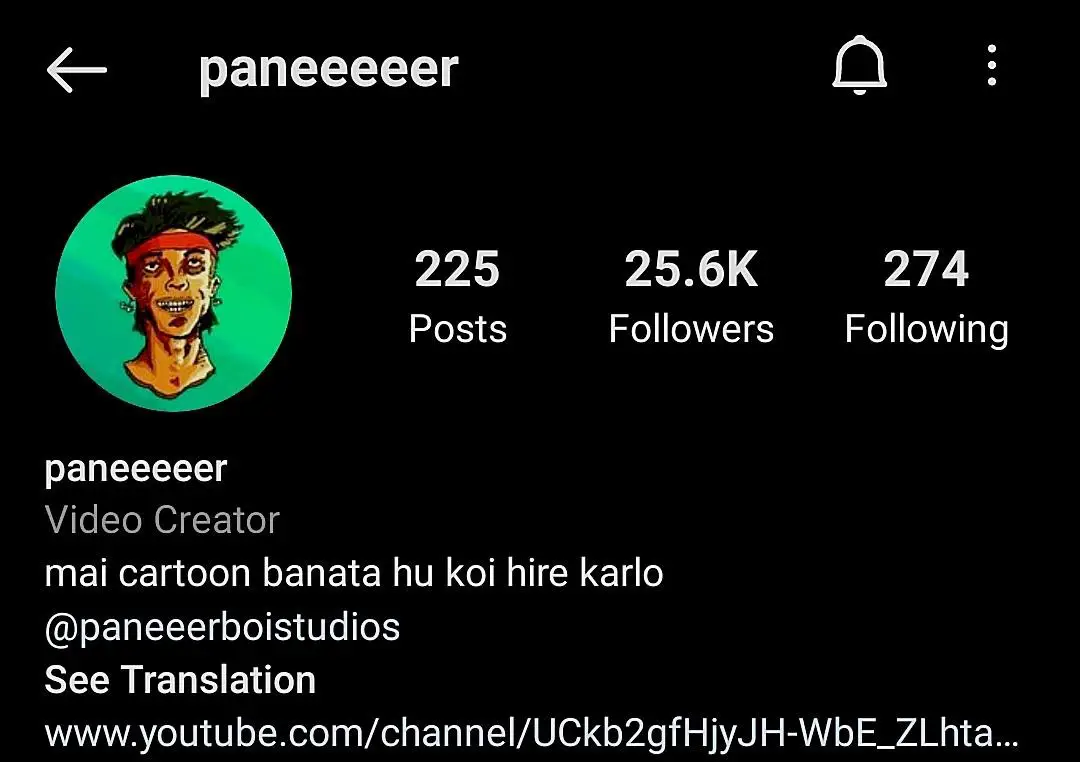 "I started off by posting simple picture memes, then switched to video edits which went on for over 2 years and I built more than twenty thousand followers from that."
"Later, I switched to making silly animations. Now the thing about animation is that you don't put a lot of effort into animating something silly. Indian animators I've seen make pretty meaningful animations. So I do the exact opposite of making really silly and funny animations that in turn is liked a lot by my viewers. And I love what I do as it is not common for someone to put a lot of effort into making a small joke."
"My viewers, the comments and my DMS are what keep me going. It's not just the animations that they like to see, but they stick around for the updates about my real life that I sometimes throw in on the stories. I've shared my real-life problems and successes with the viewers; it's just the audience that keeps me going. I do it all for their responses to my videos. Also, this gives me a sense of accomplishment, I keep improving every day, and every next video I upload is a bit upgraded."
"After 2 years of grinding on this page, I made another page for just work as I kept getting people who asked me if I could work for them. I've got a lot of clients from this page and generated a lot of income not directly by making these silly videos but by the exposure, it is getting. Instagram is a great place to start an audience, who later turns out to be your potential client. I've also given a lot of beginner animators from my animation studio so there's that."
"To be honest, I'm not sure if this page serves anything to the people or society except joy and entertainment. What does the whole entertainment industry serve except entertainment anyway? XD"
Riya Sanghvi (RiRi) from Mumbai is a Brand Strategy Executive at Monk Entertainment. She did her B.tech in electronics engineering from K.J. Somaiya College of Engineering. Riya has an Instagram page with over fourteen thousand followers. She creates and uploads fashion and lifestyle videos where she styles up different pieces of outfits in different ways.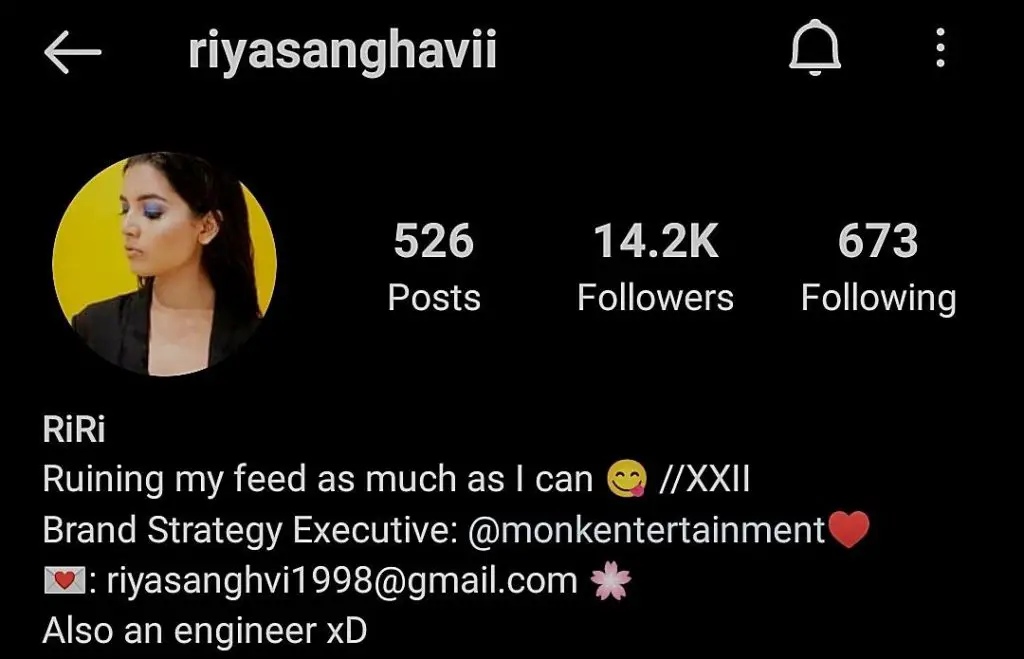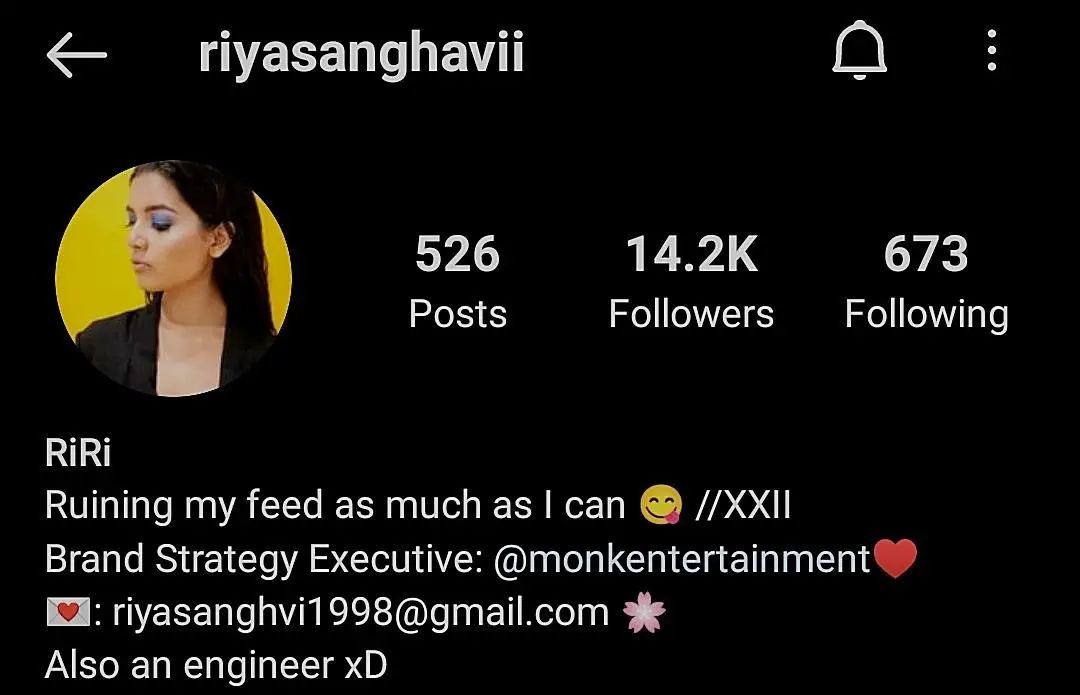 Talking to FINN, she said, "I create fun videos related to fashion and lifestyle. I like to keep it lively and happy and something that people can relate to in their lives too! I like to keep it real, minimal yet chique!"
Further explaining how she grew, she said "I started because many people liked my dressing choices, so I thought, 'Why not put it out for the public instead?' Those who're in search of styling inspiration were my target audience."
"Later when I gathered a considerable number of loyal viewers, I started getting paid collaborations with brands and other companies. It opened a door to a pool of opportunities where I could hop on to any angle of fashion that I would like to explore. People around me have taken inspiration from my fashion sense and now they would ask for tips about dressing up and styling better. Some of them have now started off with their own creating journey and I think it is a big win for me!"
"I haven't been consistent lately, but I am currently working on it only to get back and bigger," she added.
Nitya Somaiya (Nitya Somaiya) from Mumbai did her bachelor in Arts of English Literature from KJ Somaiya and she now has taken a unique road to teach on social media. In her conversation with FINN, Nitya explained what she does.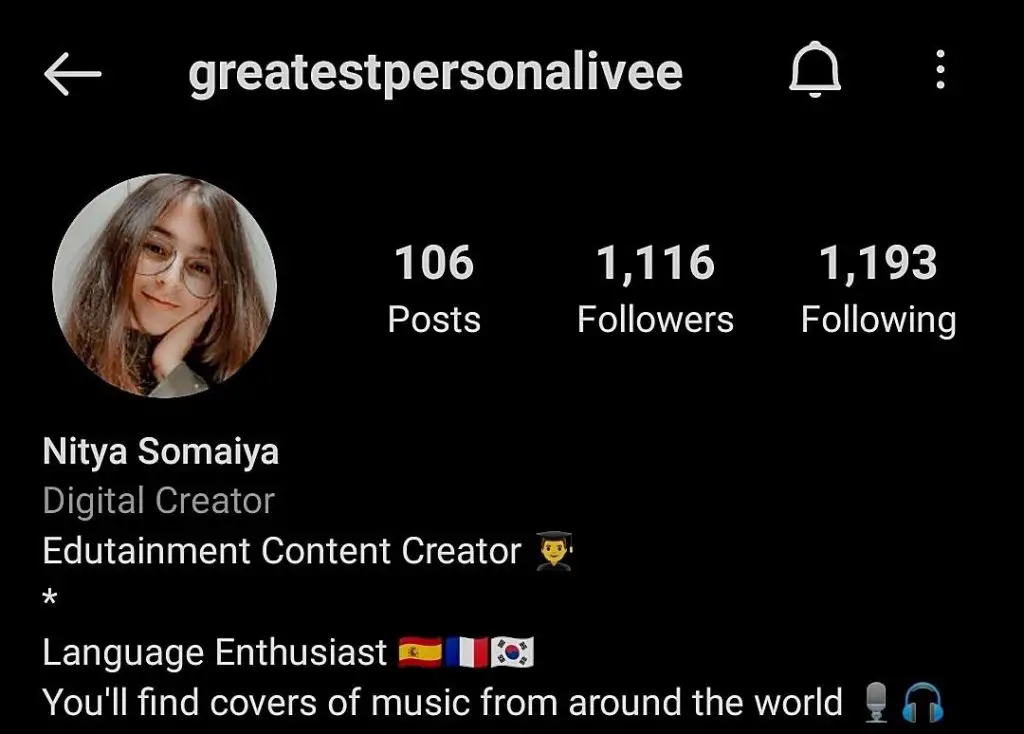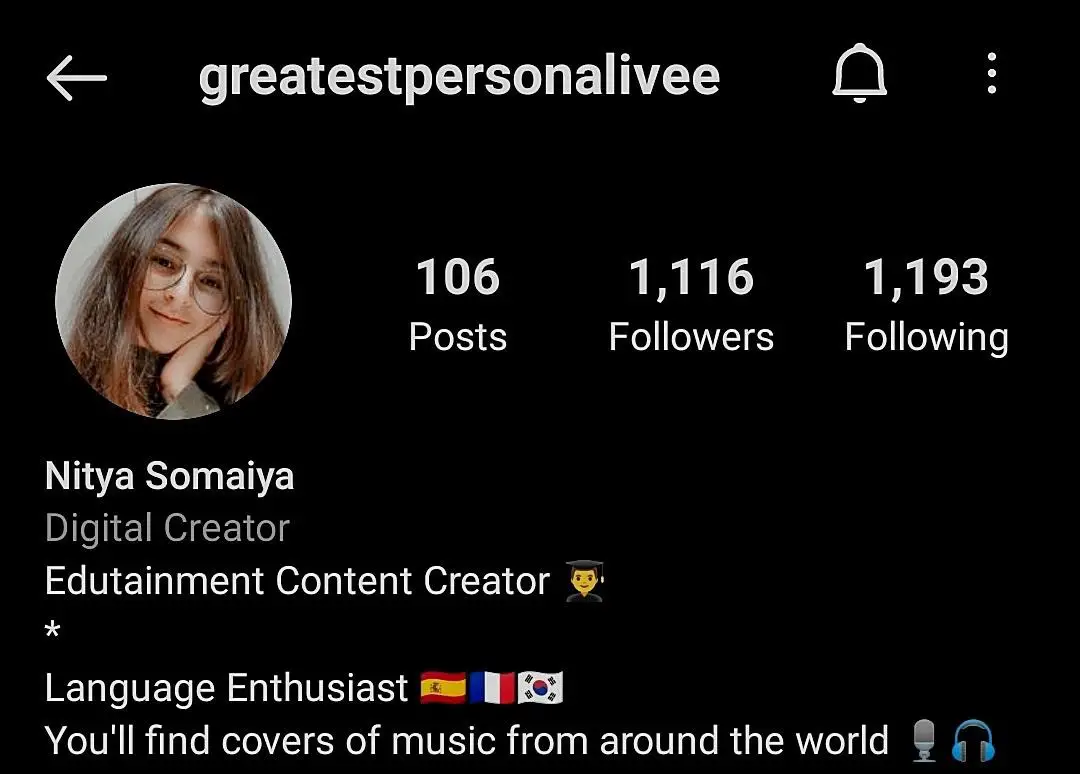 "I am an edutainment creator. I feel like there's a lot of entertainment creators out there. People making sketches and funny videos, dancing and singing. There was much of that already. And there's this other side of creators who completely focus on the education part. There are people teaching maths and science and doing book reviews and stuff."
"And I wanted to step into neither of them while making content. I wanted to make something that was educational but fun.*
"So I've picked up the Ig Nobel prizes. They're actually a list of awards for inventions that first make you laugh then think. And I'm making a series on the Ig Nobel prizes essentially. And I hope to pick similar topics in the future. To make content that is entertaining and educating at the same time."
"I've been a host for quite a couple of years. I've been on the stage and in front of the camera a lot and I've done lots of speeches and dramas. And I love doing that. Also, I believe that video creation and content creation as a whole is the future. And I think that everyone, no matter who they are or what they do, should be doing this because the world is digitising and this entire video creation and content creation industry is going to be worth billions of dollars in the coming future. So I chose to go in this direction."
"And it's simply flexible. I don't need to be a filmmaking graduate to make this content. With basic tools at home, I can choose whatever genre I decide and then make videos to spread that information."
"My upcoming series is going to be about climate change. Obviously, it's something that should be known by everyone in the world. And I will try to do it in an entertaining way. So I'm trying to make education fun so that more people watch it. And even for the sake of entertainment, they can learn a lot while having fun. And I feel like, in India, we don't have an industry or a body that dedicates itself to that. So I hope to work towards making learning enjoyable for everyone. That's my motto."
Pavel Petrov (curiouspavel) is a Bulgarian now living in London. He's a Content Creator & Videographer and an instructor at Nas Academy. In conversation with FINN, Pavel explains his work online.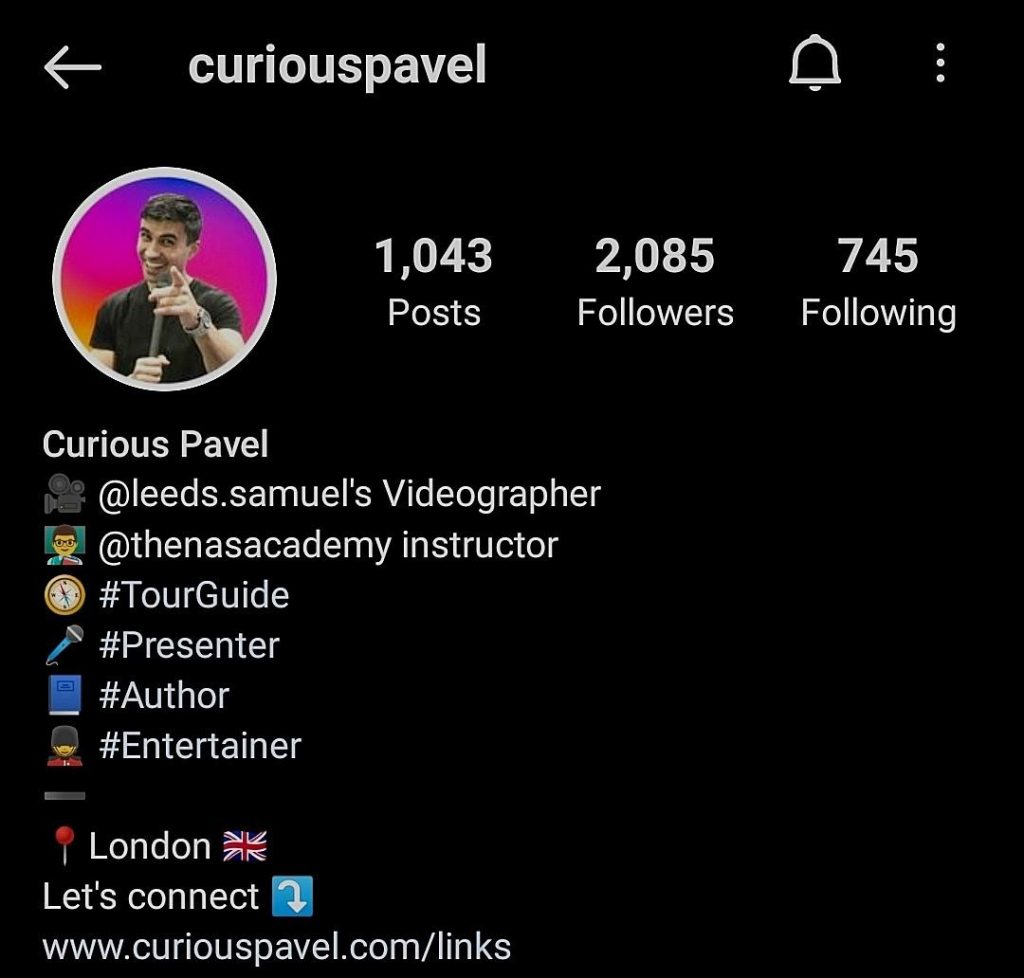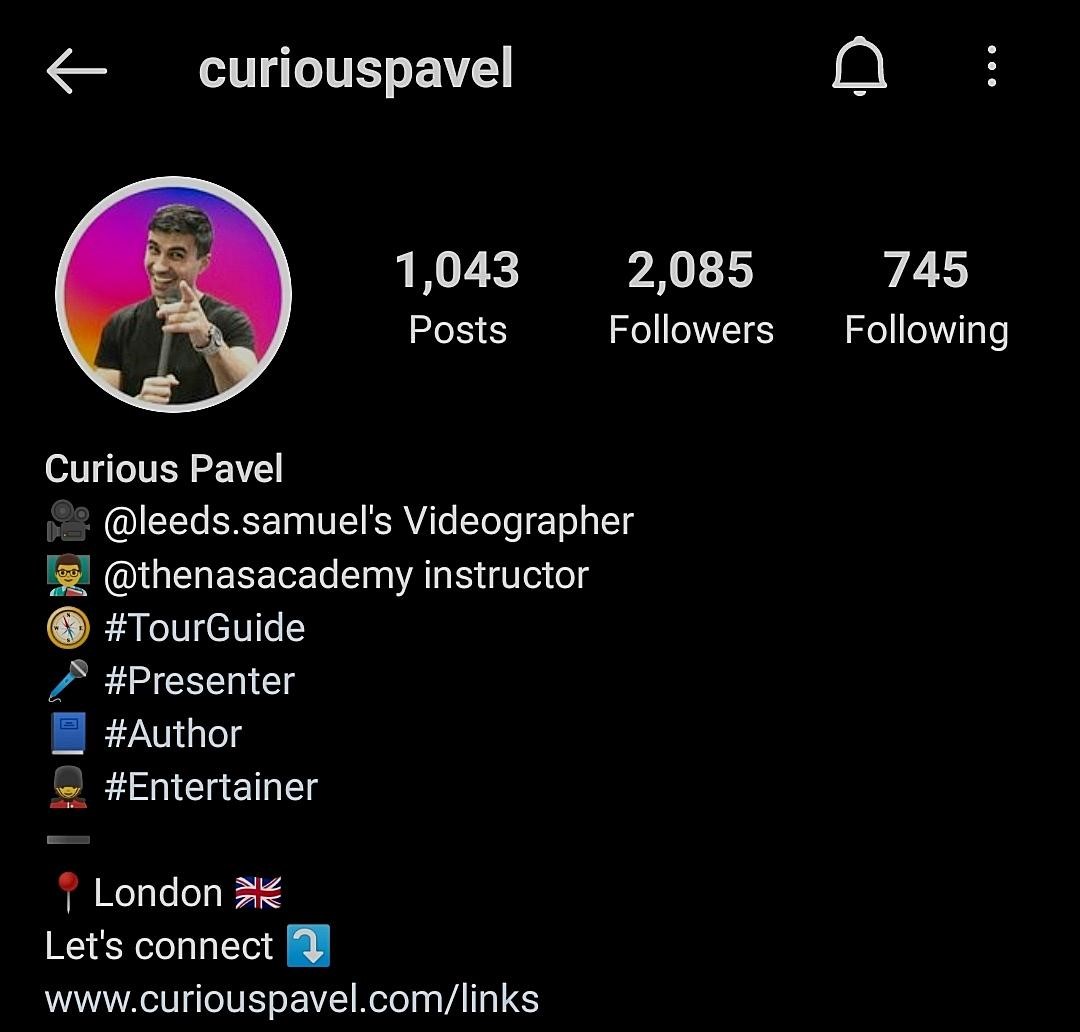 "I'm currently making content on almost all social media platforms except Snapchat. So, there's Facebook, Instagram, Tiktok and very little twitter."
"My content subjects are history, the more curious and mysterious parts of history. Then there's travel and positivity and self-awareness because I believe that we live in a great time, it's a great time to be alive."
"I used to work as an entertainer on stage in different hotels and restaurants in Spain, Greece and Bulgaria, and I absolutely loved it. I used to do 'Bingo Games' and 'Music Quiz Shows' and 'Best Couple of the hotel' and other fun fun games."
"I loved having a good connection with every crowd and I really wanted to continue doing that. So I came here to the U.K. to further my career and life in this industry. But as I approached a lot of talent agencies, they told me that this is not how they work, this isn't how they carry things and people and events."
"So I started working as a waiter and receptionist just to pay the bills. Until at one point it hit me that I could start my own youtube channel and escape all these gatekeepers. I can find my own audience. So that's why I started producing videos for myself."
"When I started it, I did not know anything about video creation. I did not know anything about cameras, editing, filming, lighting, etc. I did not know what it was, I just stepped into it and as I started learning it, I started enjoying it even more with time."
"I'm also an instructor at Nas academy where I teach people from all over the world about the passion for video creation, how beautiful this thing is and the number of opportunities we have right now. And they call me the 'Most positive person you've ever met.' So I teach  scripting, editing and everything related to video creation."
"So seeing people develop into creators in front of my own eyes with my guidance, it's really rewarding. Through my content, I receive a lot of messages and comments saying, "Thank you so much, I learned so much through this video. You're an inspiration, I started doing my own videos because of you." I hear these things a lot and it's amazing how people get impacted by my content because seeing people connecting and building this community is so interesting to me. Because I'm trying to build a community and not just a fan base. I'm trying to connect with people."
"And it's so interesting for me to see how other people are learning new things and people are becoming more curious. Yes, curiosity, curiosity is part of my brand! People are searching for things and seeing that inner learner kick in, that's a really really awesome feeling."
"I've also written a book called, 'How to talk to strangers' and I have another one under progress, it's 'How to be happy'."
"What keeps me going is that I love it! I love doing this. If you do something you love, you'll be very good at it but if you wake up and have to go and do something you don't like, you'll lack motivation and it's just not satisfying." Joanna Chang (thishakkagirljoanna) is an Indian Chinese who belongs to the Hakka community, a minority community that has been living in Kolkata for over four generations. Talking to FINN, Jhonna explained what she does on social media and why.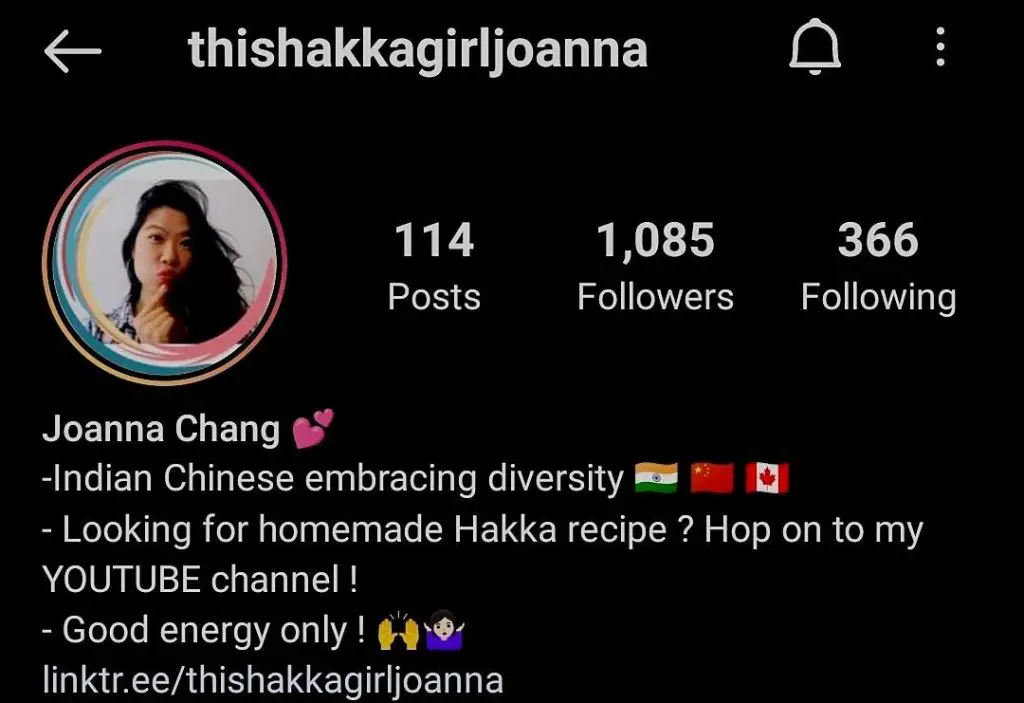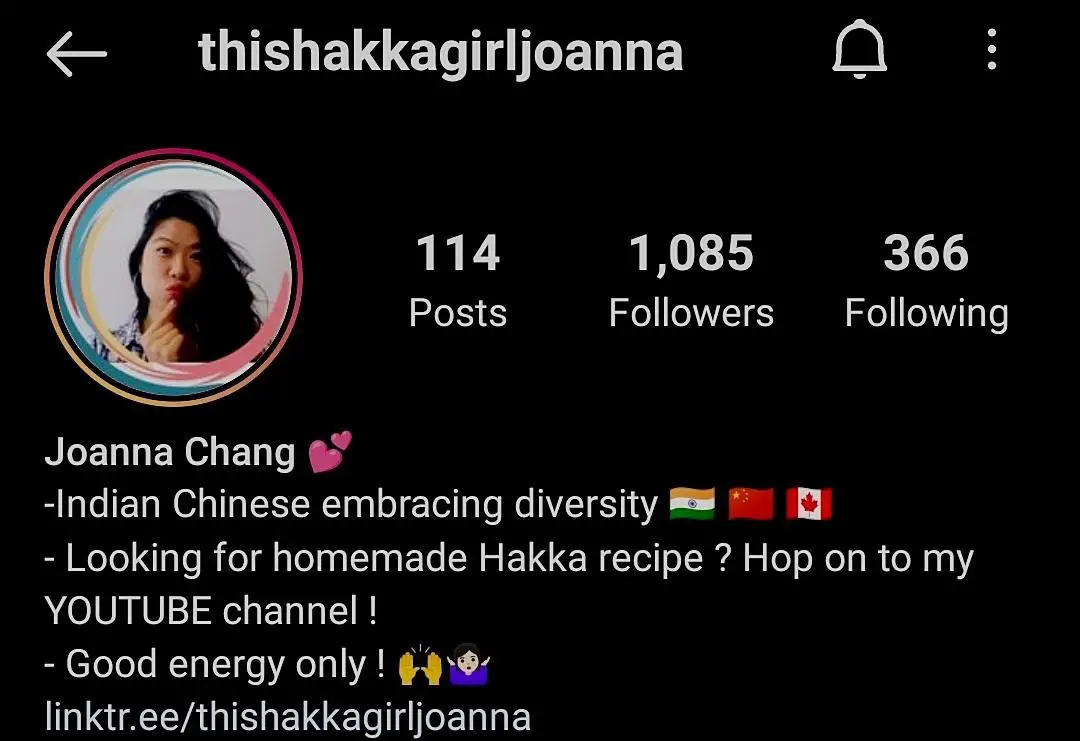 I'm a Hakka girl and I belong to the Hakka community. We are a minority in Kolkata and is well known since we've been living here for generations. Unfortunately, though, almost all of India doesn't know about us and is hesitant to accept us as part of the Indian community.  But in reality, the Hakka community is kind and peace-loving people. And we have been trying to form bonds of love, unity, and friendship with our fellow Indians.
"So, through my content on social media, I am trying to bring awareness to this. My Instagram and YouTube videos are mainly focused on the Indian Chinese minority in India. It all comes down to my race, identity, and culture. So you might call it a lifestyle niche.
 "And I also make food-related content on my Youtube channel focusing on Hakka style food.
I've always believed and proclaimed that India is my country.  All of our holidays, like Diwali, Holi, Durga Puja, and others, are celebrated in unity here and I love it! And I'm always gushing about India wherever I go, its beauty, culture, delectable cuisine, and kind people."
"I want to represent unity and diversity, and I want to use love to bring people together and view everyone as equal, regardless of how we look, where we come from, what we do, or what colour our skin is."
I started making videos because it's a way to express myself. And combined with the power of social media, if used for good, I know it can impact lives in a positive way.
I realised this after posting a photo online. During the pandemic, I posted a picture of a woman on the verge of closing her business due to the lack of customers caused by Covid 19. I posted in my community app describing what was going on, and within an hour, many people came out to her. This kept on for months.
The power of a post and a community saved her business. When I saw how much of a difference a single post can make in someone's life, I decided to start making content on social media.
The power of a post and a community saved her business. When I saw how much of a difference a single post can make in someone's life, I decided to start making content on social media. Chiara Viscuso (chichis_page) is an Italian national, now living in London. She did her high school diploma and now is an assistant manager. Known on social media platforms as ChiChi, she creates content that revolves around lifestyle and food.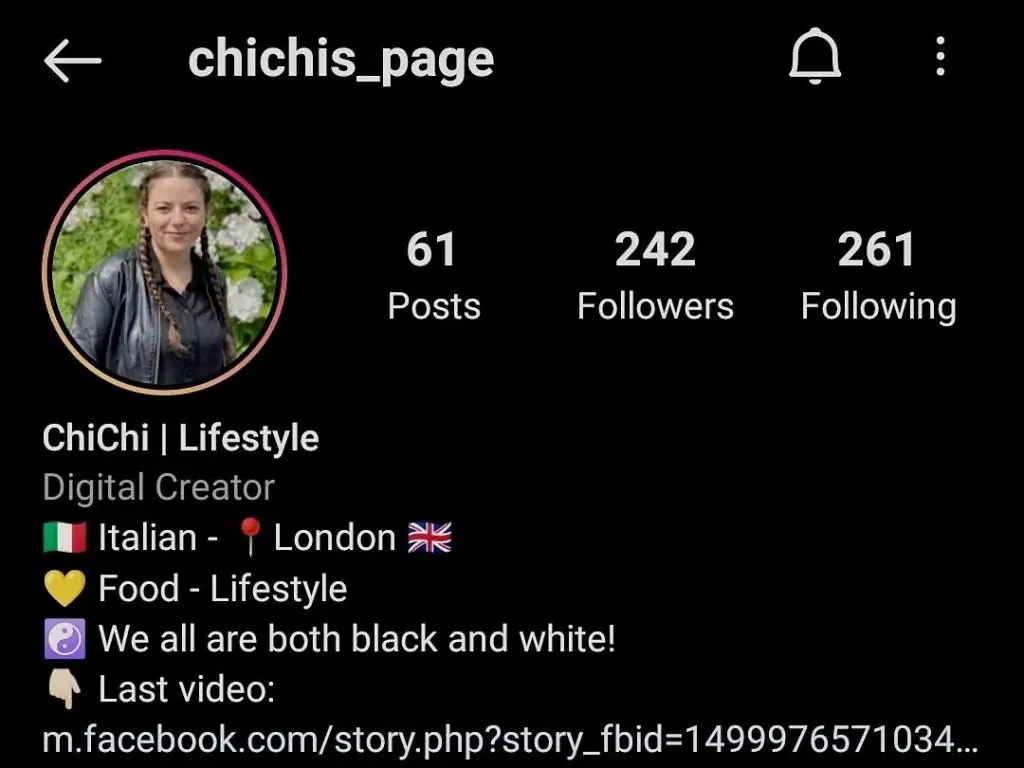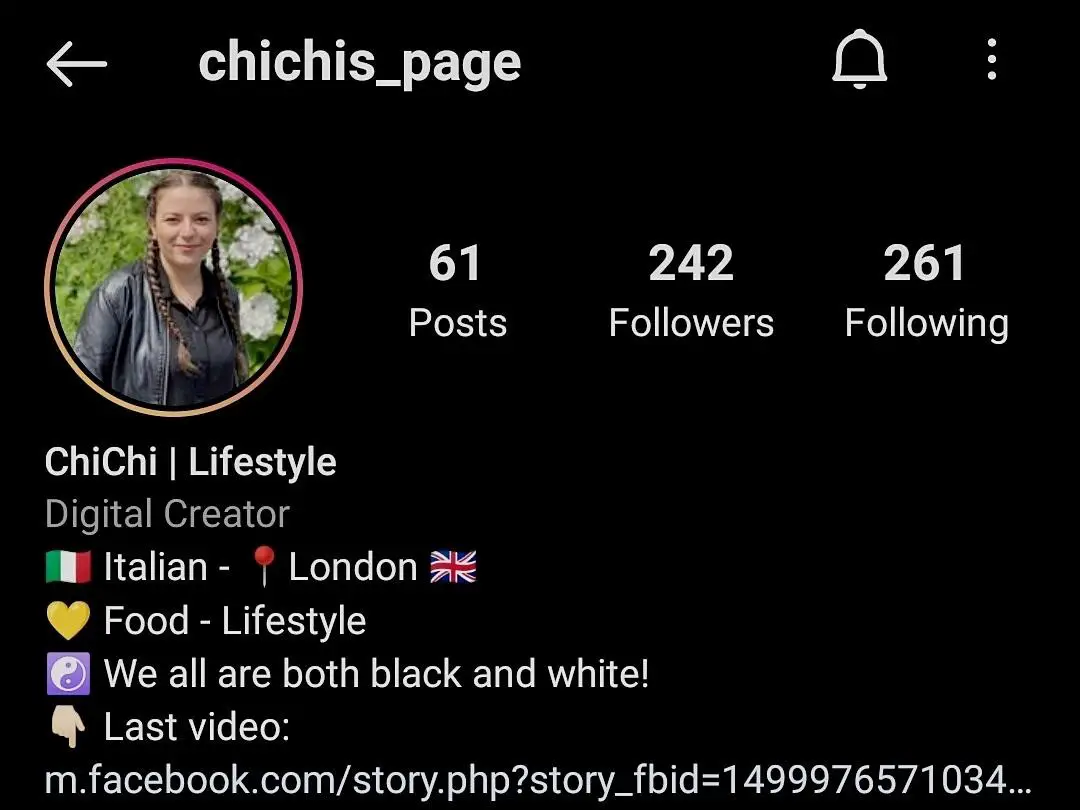 "I make reels and captioned photos about lifestyle and food. I also post daily stories and keep interacting with my followers"
"I started doing it all solely for fun and it's still the reason I do it. After the lockdown here in England, I felt like I needed to do something, be more creative. I always watched a lot of videos and I thought hey, why not try to make one. So I took a couple of courses and started making content on Instagram for fun."
"My Idea right now is not to make money but to have fun and connect to people and to know more about this media and content creation as this is something I feel that this is a great way of expressing myself and putting out my thoughts in front of the world. I love to be on camera, I love surfing the internet and I love the idea that I can reach people from all over the world. So the passion for this is what keeps me going."
"I've been contacted by people around the world! People from India, America, Italy, Canada, Africa, Europe and a lot of other places. For this, I take time off of my actual job to think about it and connect with people and make content."
"Also, my content creation buddies are always there to support me, encourage me in times when I don't have the energy. They push me for the better and I'm there to support them too. So it's a healthy environment. And watching them and other creators gives me motivation too."
"This is how we get better. This is one amazing thing about content creation that you're never in the same place. You keep improving video by video post by post as you always want to give something better to your followers."
"Monetarily, this does not benefit me. I know a lot of people make good money out of content creation, but right now, doing this helps me mentally, it makes me happy. I feel like I'm doing something for myself and my friends and community. The fact that people ask me for lifestyle advice is amazing. I've helped people discover new cuisines and restaurants and helped them find and develop a new hobby and this makes me very happy and satisfied."
"And when you're happy, people around you will feel the good vibes and you're going to have a happier relationship with people. Of Course, you shouldn't put a lot of pressure on yourself about making content. Because if you're stressed about it, then it's missing the point. So have fun while you're doing it and this is what I feel me and my buddies do, we have fun."
"We do Live Streams, we talk to people, we share ideas and feedback and this helps people virtually and even those who're physically around me as it creates happy and positive vibes." Roche Mascarenhas (rocherthat) from Mumbai did his bachelors in commerce and is a freelance choreographer and content creator who posts videos on Instagram and Facebook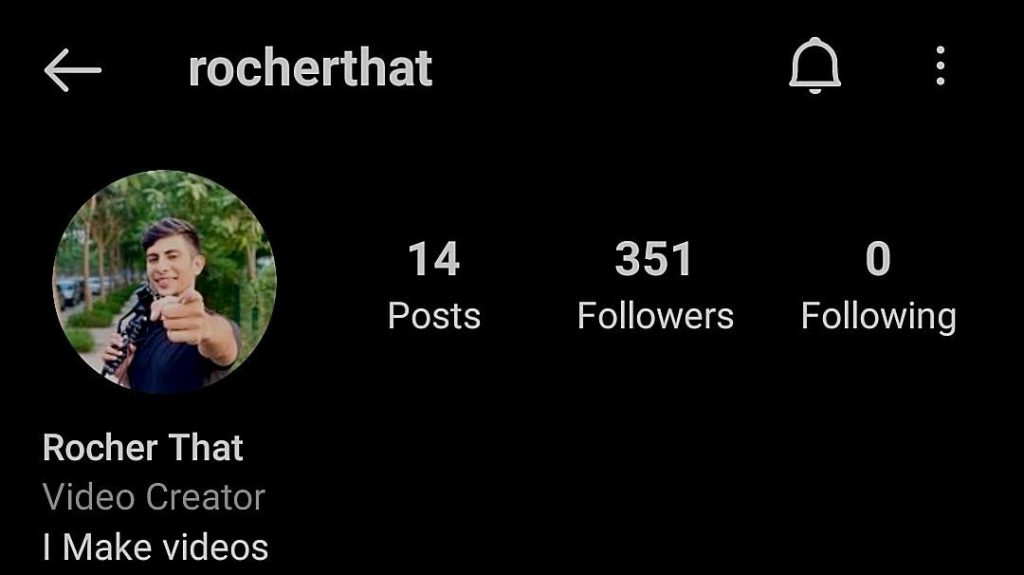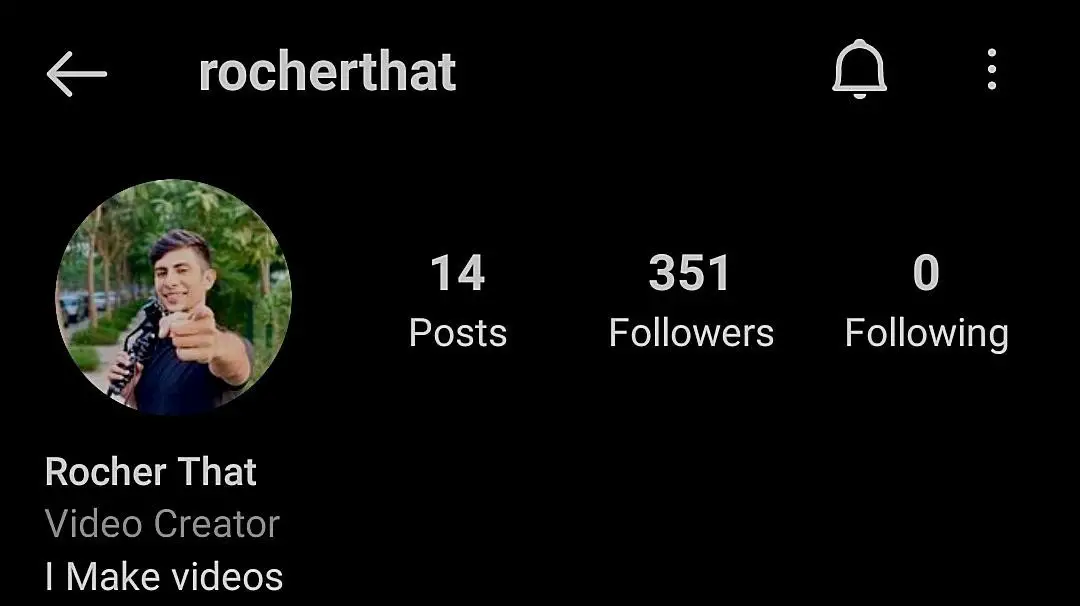 "I am a content creator and I make videos which are based on health and lifestyle awareness on my channels on Facebook and Instagram."
"I always loved to research topics that were interesting and get into the details of it. And every time I researched I used to get surprised with things I found out."
"So I thought why not take all this complex material and make it simple for people to understand. So I started out with one video. And it reached so many. So I realised there are a lot of people looking for this information that's not spoken about. That's where I started out with my channel. and knowing that my videos will help a lot of people find answers, made me want to create more. And even if it sparks 1 per cent thought in someone, it is enough to keep going."
"People always get to learn something new as my content is educational. They go back with a lot of facts and answers to things which they might have otherwise not known and everything is explained in the simplest way possible. So, it gives them more clarity and less confusion.  It also helps them become more aware of everything around them and makes them think and question."
"And for me, well, honestly I do it because I love creating content. And when someone you randomly meet tells you that your videos have helped their family member or relative, it feels like an immeasurable achievement. Monetarily I do not benefit yet. But I'm hoping it will. As of now, I'm looking to create quality content so that it can help as many all over."
These creators are the future, and the future is now. Social Media is not just the socializing platform that we once knew. It's a brand new industry, dominated by Millennials and the GenZ.