The new Russian Il-114-300 passenger aircraft can be equipped with the Kasatka-E complex in order to use it to search for the surface and underwater objects said a release from Radar Mms, the developer of Kasatka. The United States has modified a Boeing aircraft to create P-8A Poseidon for naval reconnaissance.
The core of the search and targeting system Kasatka is an information and control system – artificial intelligence that implements the integrated data processing of all the subsystems and intelligent decision support.
"The complex, created on the principle of open architecture and having a modular design, can be installed on the new IL-114-300 and undertake various tasks: detection of surface, underwater and air objects, monitoring, search and rescue operations, as well as ensuring the safety of the maritime economic zone, " states the release.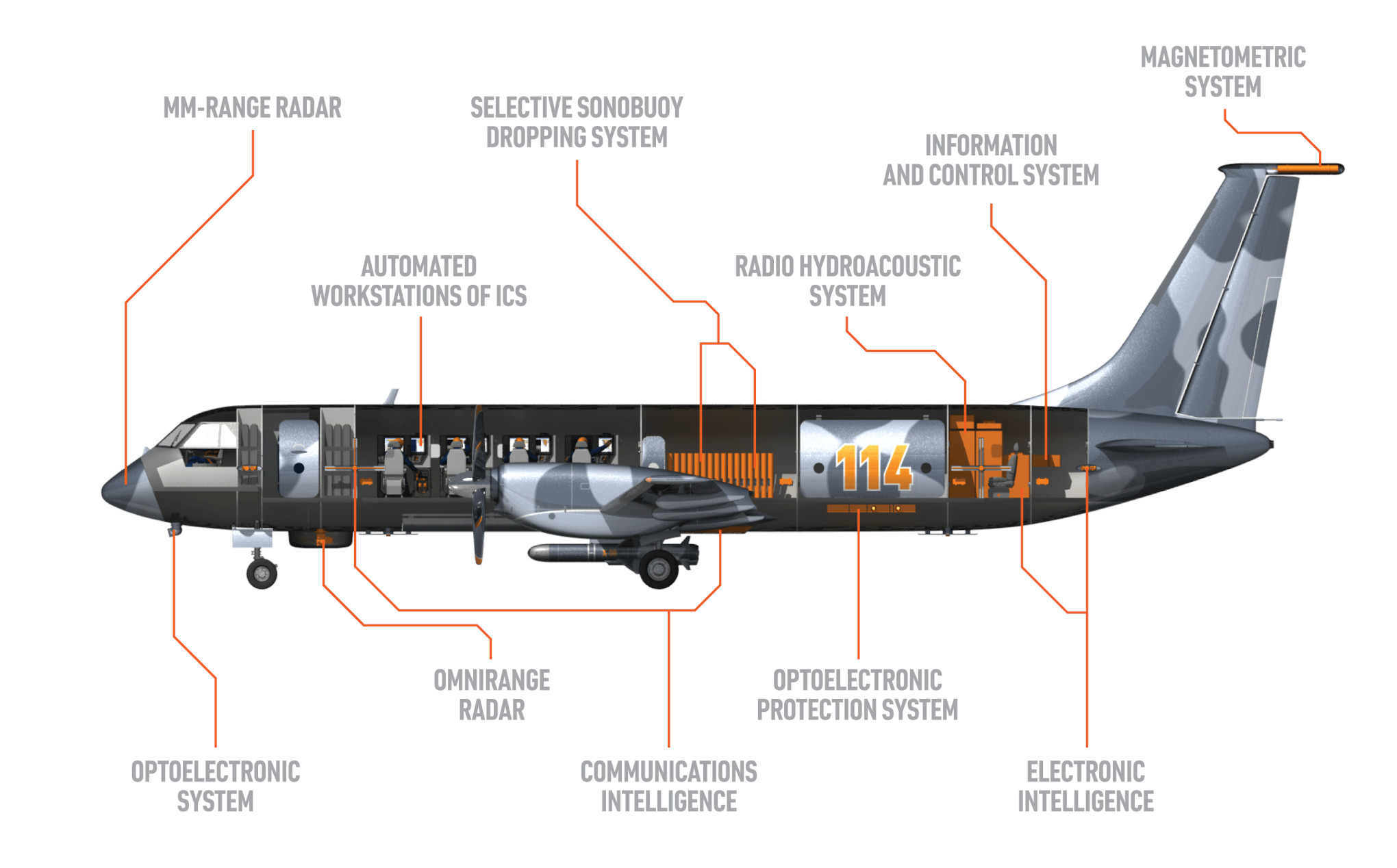 The Il-114 laboratory aircraft designed for flight testing of individual samples of onboard equipment and the entire Kasatka-E complex, will be presented in the static exposition of the MAKS-2021 air show.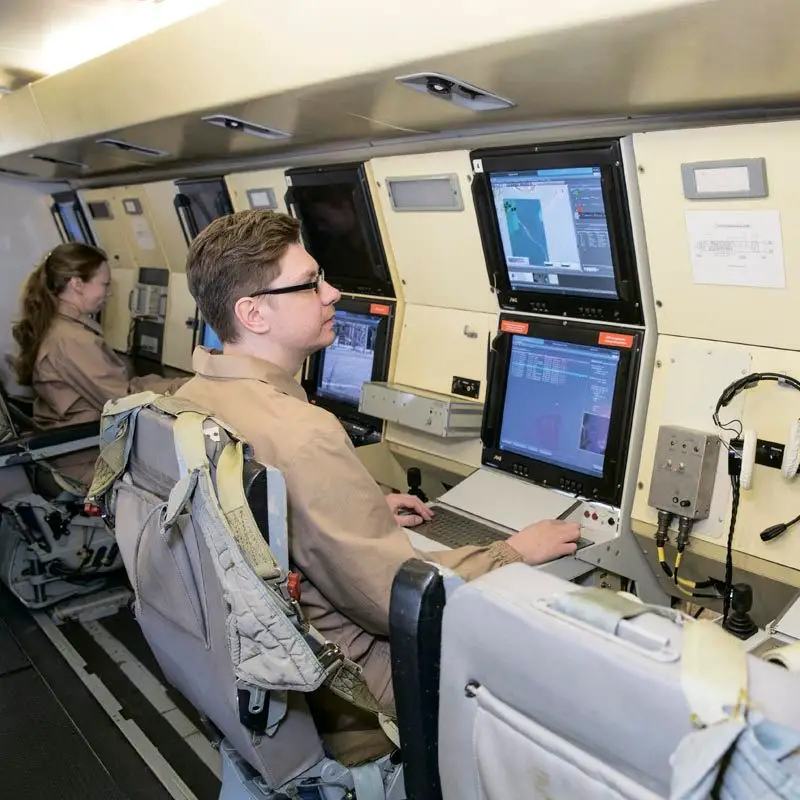 The Il-114-300 is a completely domestic passenger aircraft, an upgraded version of the Il-114. It is designed for regional transportation, primarily in the domestic market. The liner is equipped with Russian TV7-117ST-01 turboprop engines and is capable of carrying 68 passengers over a distance of up to 1.9 thousand kilometers. The start of serial production is scheduled for 2023.
Other products by  Radar Mms at MAKS-21
The company will show at its stand magnetometric sensors, unique software for meteorological systems, a flight stand for working out normal and emergency situations in the process of navigation and flight, a battery monitoring complex, and the Chaika 2 multipurpose ekranoplan.
Also, for the first time, the company will demonstrate a complex for geophysical research based on helicopter-type unmanned aerial vehicles. The device can be used to construct maps of magnetic anomaly in the search for mineral deposits, sunken objects, monitoring the state of pipelines.
Another novelty, which will be shown by the company, will be a joint development of the drone port with the technological startup HIVE. It is designed for regular monitoring of drones that independently perform tasks according to a pre-laid program, as well as for the delivery and change of goods without the participation of an operator.