Ram Madhav, the Rashtriya Swayamsevak Sangh (RSS) pracharak and Bharatiya Janta Party's (BJP) key troubleshooter has been unceremoniously removed from the post of BJP's General Secretary in today's reshuffle. He had been key to BJP's engagement in North East India and the union territories of Jammu and Kashmir. Ram Madhav's clout has been observed falling after the alleged video scandal involving him and two Naga women in a hotel room in Dimapur. The BJP has termed it as a fake video.
Ram Madhav's twitter timeline indicates that he still plays an active role in the North East and the union territories of Jammu and Kashmir. However, what stands out is his active and disproportionate engagement of Tibet related personalities.
On 7th September, Ram Madhav had attended the funeral of Nyima Tenzin, a Tibetan-Indian soldier of the elite covert paramilitary unit Special Frontier Force (SFF) who was killed on the night of 29-30 August in eastern Ladakh. Ram Madhav had tweeted about the attendance and then deleted the tweet.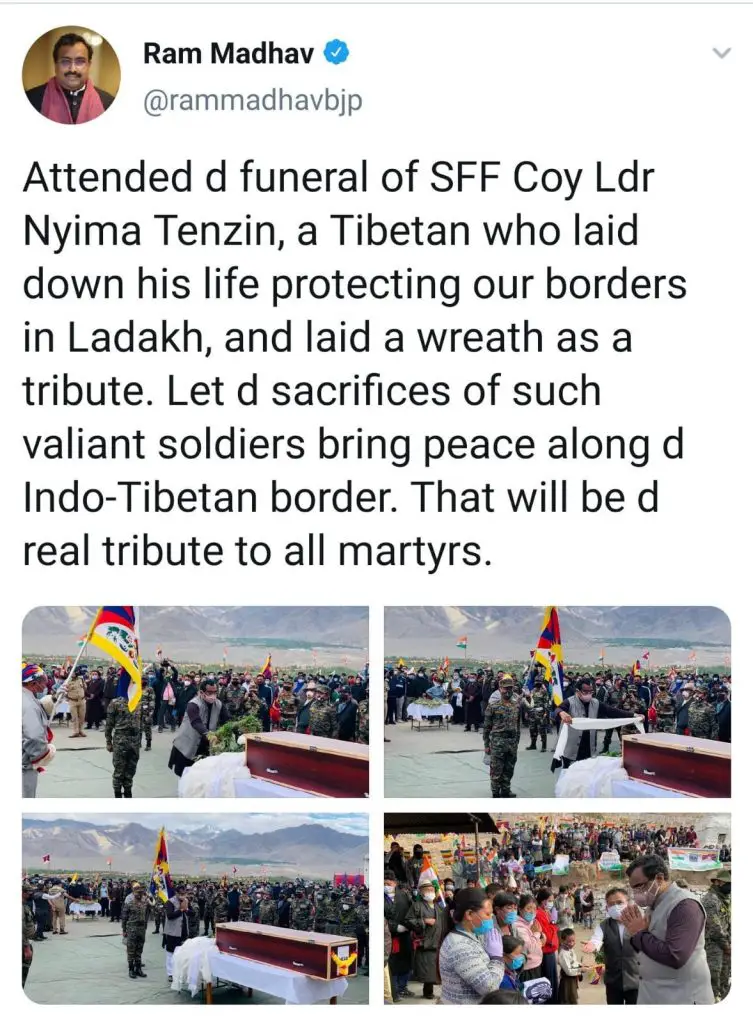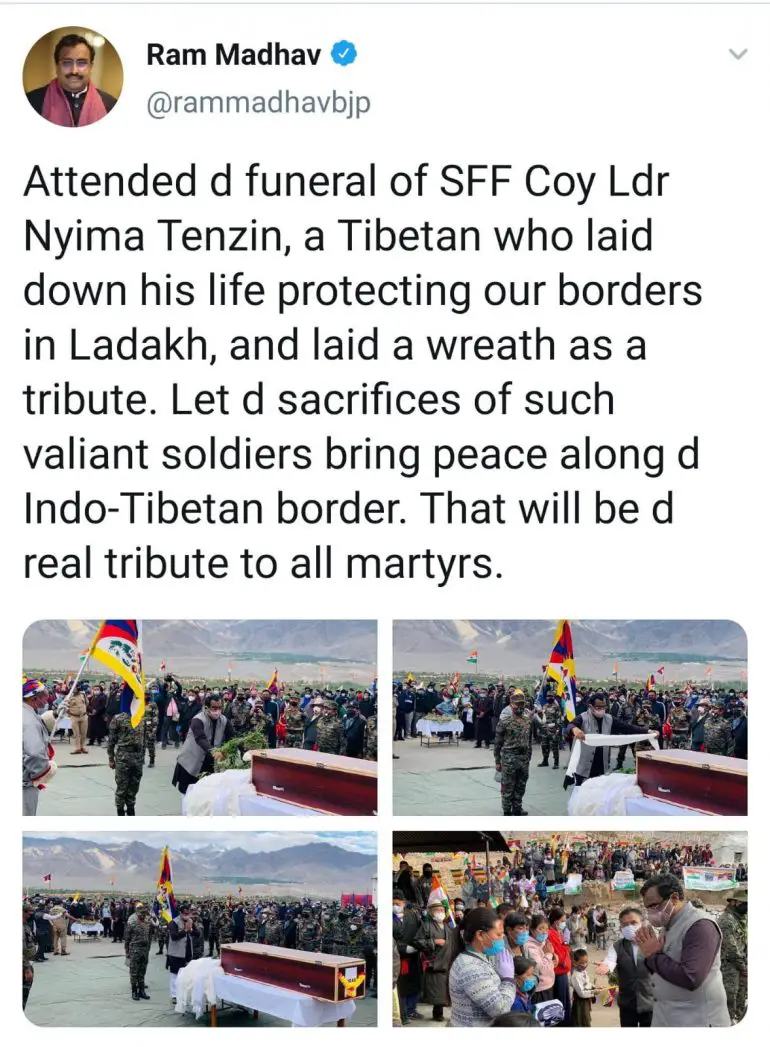 The engagement with Tibetians by Ram Madhav at the peak of India – China standoff might have earned him the exit from the key position of the BJP.
The Modi Government exhibits a change in its attitude while dealing with the Tibetians in view of the India – China standoff. Consider these facts:
PM Modi didn't return the birthday wish by Dalai Lama on his birthday on 17 September 2020.
The Modi Government remained silent on the supreme sacrifice of SFF soldier Nyima Tenzin.
PM Narendra Modi didn't wish the Tibetian spiritual leader Dalai Lama on his birthday on July 2020.
PM Modi stayed away from celebrating 60th anniversary of Dalai Lama in India in March 2019.
PM Modi cancelled visa of Uyghur leader in 2016, a guest of Dalai Lama.
Meanwhile, Ram Madhav has congratulated the new party leadership.