The support for Indian farmers has started pouring in internationally. International pop diva Rihanna and the Swedish environmental activist Greta Thunberg on Tuesday tweeted in support of the Indian farmers protesting on the outskirts of Delhi against the Modi govt's farm ordinance. Internet services in the Delhi border areas of Singhu, Ghazipur and Tikri, which are the key areas of farmers' protests for  months, were suspended on Saturday and the shutdown has been extended twice to be in force till at least 5 pm Wednesday. Delhi Police, which falls under the jurisdiction of the Central government led by Narendra Modi, has also dug up roads, erected massive, multi-layered barricades at several places to block farmers from reaching the heart of Delhi.
"Why aren't we talking about this?! #FarmersProtest," tweeted Rihana referring to the internet shut down by the Modi Government aiming to cripple the surging nationwide support of the protesting farmers.
"We stand in solidarity with the #FarmersProtest in India.," tweeted  Greta Thunberg.
Both the celebrities have used microblogging site Twitter to express their displeasure, but Twitter India itself came under pressure to unblock hundreds of Indian twitter accounts, which were blocked under orders from Modi Government,  after a push-back from Twitter users.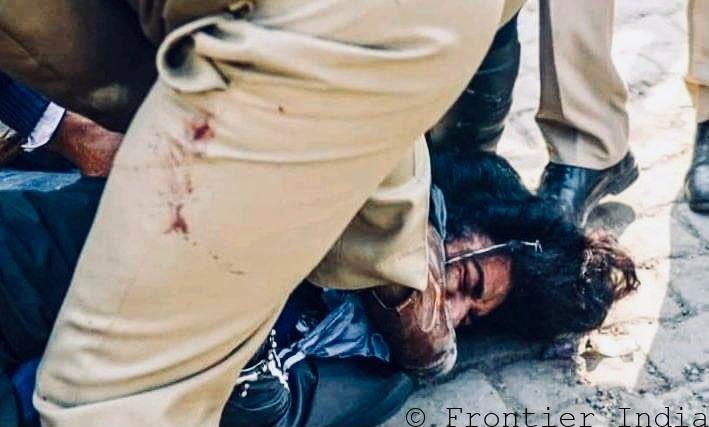 The Human Rights Watch (HRW) has also condemned Modi Government's for 'Government Quashing Basic Freedoms; Politicized Institutions Given Free Rein'. Meenakshi Ganguly, South Asia Director of HRW, posted an article on the HRW website stating " The government of India's Prime Minister Narendra Modi is presiding over a dangerous regression in free speech rights in pursuit of its Hindu nationalist agenda."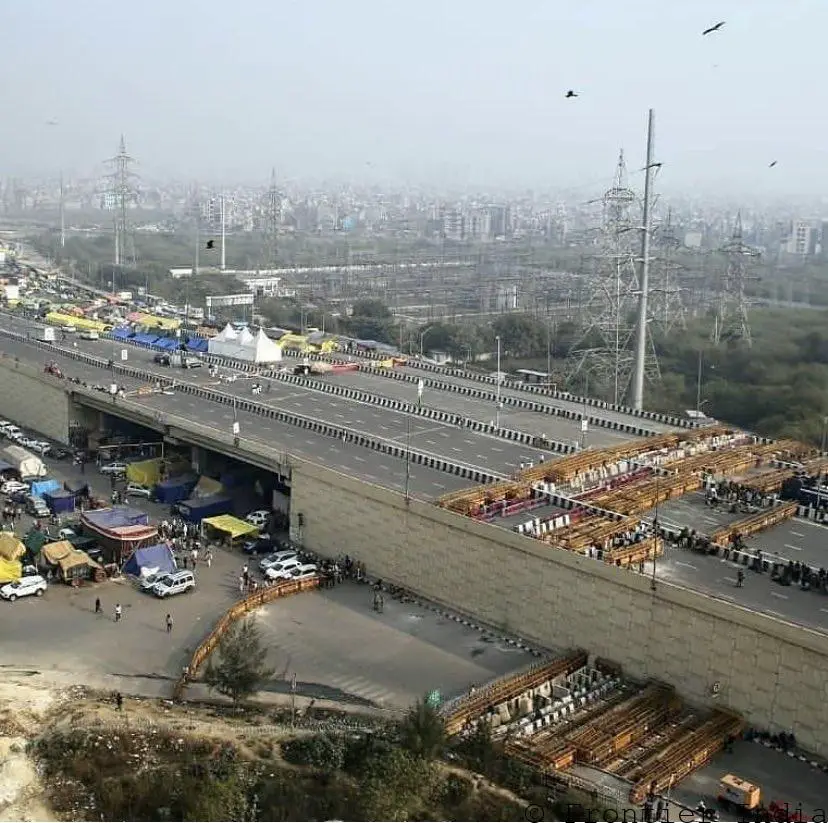 "Increasingly in Modi's India, independent institutions, including investigators, prosecutors, and the courts, which should be impartially defending rights, are instead protecting government supporters and targeting its critics," she wrote.
Diljit Dosanjh, the Punjabi singer has dedicated a song to Rihanna for her gesture. The song RiRi has been written by Raj Ranjodh with music by Intense.
Talk show host and actor Lilly Singh, singer Jay Sean, and vlogger Amanda Cerny have also lent their support to the protesting farmers.
The Ministry of External Affairs has issued a statement "Yet, it is unfortunate to see vested interest groups trying to enforce their agenda on these protests, and derail them. This was egregiously witnessed on January 26, India's Republic Day. A cherished national commemoration, the anniversary of the inauguration of the Constitution of India, was besmirched, and violence and vandalism took place in the Indian capital."
A few of Bollywood fraternity, including Ekta Kapoor, Akshay Kumar, Suniel Shetty, Ajay Devgn, Karan Johar, and others, have asked for unity in light of foreign figures' commenting on the ongoing farmer protests in India.