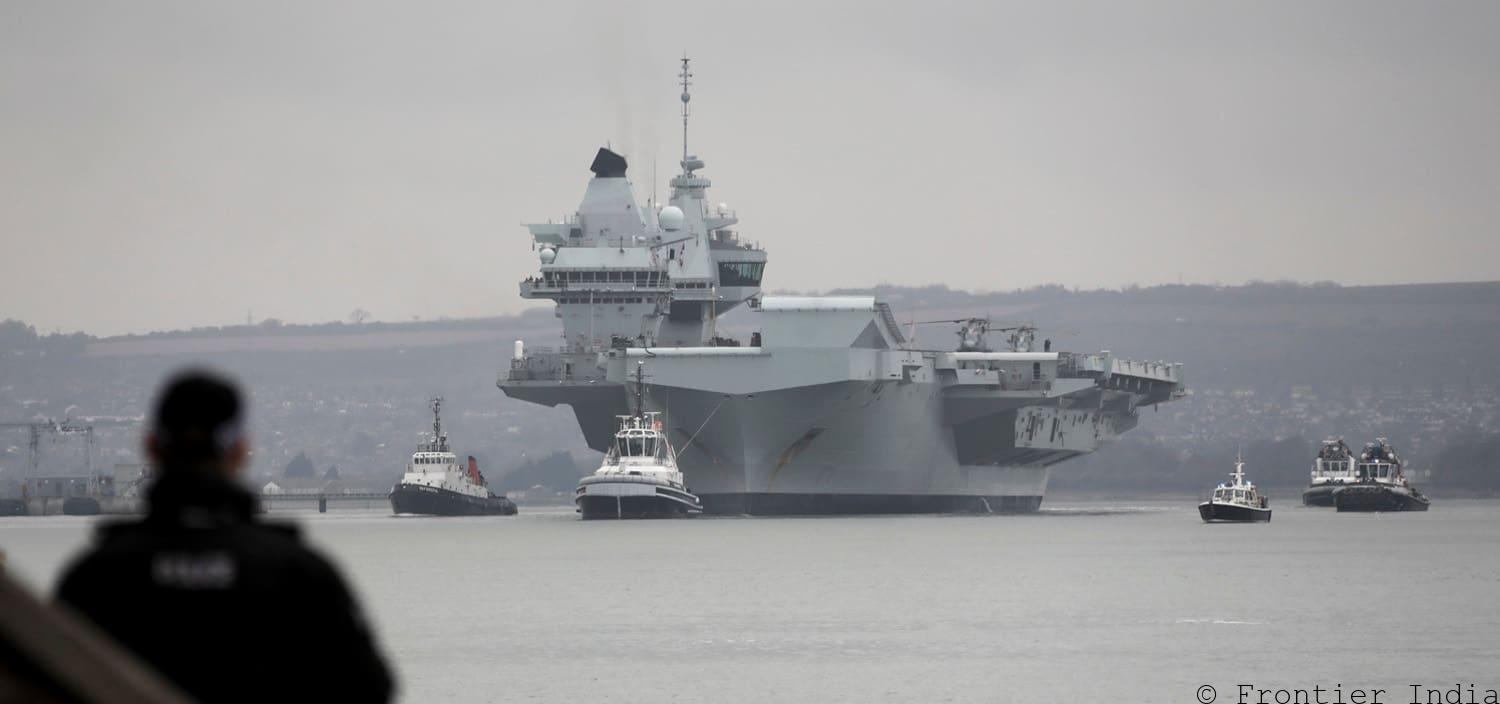 Russian Navy ships from the 5th Squadron based in the Mediterranean Sea will conduct rocket-firing a few tens of kilometers from the Royal Navy aircraft carrier strike group, led by the British aircraft carrier HMS Queen Elizabeth as per the international notification system for air personnel (NOtice To AirMen, NOTAM).
As per the NOTAM, the maneuvers of the Russian Navy ships with missile launches will take place on June 26. The area of the Mediterranean Sea, south of Cyprus is closed for traffic.
The NOTAM notes that the British aircraft carrier group operates from 1 to 30 June in a small sea area also south of Cyprus. The northern border of the naval exercise zone and the area of operation of the aircraft carrier, HMS Queen Elizabeth is separated by only about 30 kilometers.
On June 25 the Russian Navy and the Russian Aerospace Forces have begun a joint exercise in the eastern Mediterranean. The Russian Navy has fielded 5 ships and two submarines. The aircraft from the Russian Airwing include MiG-31K and Tu-22M3 long-range bombers.
The 65,000-ton carrier HMS Queen Elizabeth is on her first deployment and it is also the first time a British aircraft carrier is supporting live military operations in more than two decades. The UK's Carrier Strike Group is operating against the remnants of Daesh or the Islamic State (IS) with F-35 jets carrying out their very first combat missions from HMS Queen Elizabeth.
Commodore Steve Moorhouse, the Commander of the UK Carrier Strike Group during his media interaction on 22 June had said  "We're rubbing up against the Russian activity, not in a, you know, in a dangerous or aggressive manner, but you've just got other people out here playing in what is a fixed piece of water and airspace… The eastern Mediterranean used to be much, much quieter, I think…  It certainly was when I was a young officer, but there are many more actors playing here now, both at sea, on the surface, and in the air… and with an increased Russian footprint in Syria, we're starting to see that… so they have air activity and ship activity in the region and so it's absolutely expected that we will come across one another."