Russian military personnel won the Tank Biathlon competition at the ARMY-2021 international games on September 4. "The Russian team won the Army Tank Biathlon competition, which was held at the Alabino training ground near Moscow," the military department said in a statement. The Russians participated with their newest  T-80BVM Tank
In the final stage of the "Relay", Russian tank crews passed the track faster than all teams – in 1 hour 36 minutes 49 seconds. Chinese tankers finished 10 minutes 31 seconds behind. The national team of Kazakhstan became the third, Azerbaijan – the fourth.
China fielded its Type 96B tank for the biathlon. As per the  Beijing-based magazine Tank & Armoured Vehicle, the Type-96B fielded currently is thinner than the one which participated last year. The Type 96B has not entered PLA combat service and is meant to test technologies and concepts. It had new features to help the Chinese win the competition.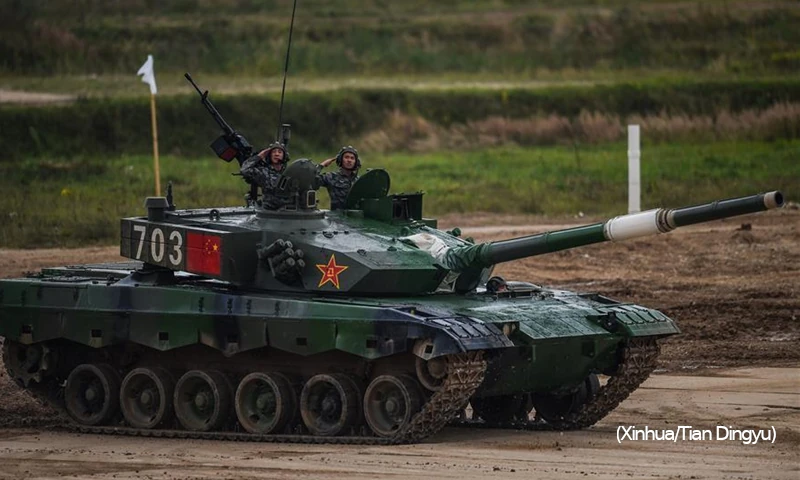 The T-80BVM's are the latest in the T-80 tanks family fielded by the Russian Army. The Uralvagonzavod Group, a part of  Rostec, has announced plans to start upgrading the T-80BVM main battle in the near future.
An upgrade of the T-80BV tank, the T-80BVM is made by the Omsk Transport Machine-Building Enterprise (merged into the Uralvagonzavod Group).