The supplies of Russia's advanced SU-75 Checkmate fighter jet may begin in 2025, or a year ahead of schedule, Yuri Slyusar, CEO of Russia's United Aircraft Corporation (UAC, incorporated in Rostec), said on Sunday. "The year 2026 is the beginning of supplies. We are working to begin it earlier, in 2025," he said.
The Checkmate is a fifth-generation tactical aircraft that was designed on the basis of scientific and technical solutions that were used to create the Su-57E aircraft and the experience from the Syrian war. To reduce the cost of a plane and simplify maintenance, the cockpit and onboard systems and some of the Checkmate elements are common with other current Russian aircraft, including the SU-57.
The designer of the Sukhoi company, which is part of the United Aviation Corporation (UAC) of the Rostec state corporation, Mikhail Nikitushkin, said that the Checkmate single-engine fighter would receive a modified Product 117 turbojet bypass engine (AL-41F1).
"The engine is an existing 117 engine modified for a single-engine aircraft in terms of reliability," Nikitushkin said.
The AL-41F-1 for Su-57
The Generation 4 ++ turbojet bypass engine with afterburner and thrust vector controlled all-round, developed by A. Lyulka Design Bureau – UMPO PJSC branch, allows the aircraft to reach supersonic speed without using an afterburner, which is one of the main requirements for a fifth-generation fighter, the Su-57.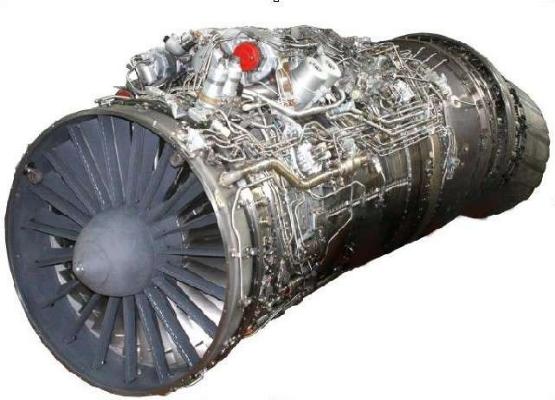 Although similar to the AL-31F, the AL-41F1 product 117 consists of 80% of new parts. As per the Russians, the thrust of the AL-41F1 engine has significantly increased to 15,000 kgf versus 12,500 kgf for the AL-31F. The engine overhaul life has increased 4,000 hours versus 1,000 hours of AL-31F, along with better reliability lower and fuel consumption. 
For the first time, a plasma ignition system was implemented in a Russian engine, due to which the possibility of an oxygen-free engine start was enabled. Other engines require an entire oxygen system onboard and the corresponding infrastructure at the airfield.
AL-41F1S or the product 117S variant 
AL-41F1S aircraft turbojet engine, product 117S with an afterburner and controlled thrust vector UVT generation 4 ++, was created by NPO Saturn for Sukhoi OKB OJSC for the Su-35S fighter. The engine differs from the AL-41F1 as it uses the old electromechanical control system, and the thrust is reduced by 500 kgf. The AL-41F1S engine differs from the AL-31F in its increased thrust of 14,500 kgf versus 12,500, a large overhaul life of 4,000 hours versus 1,000, reduced fuel consumption, controlled by the thrust vector, and also allows the aircraft to develop supersonic speed without using an afterburner.