Prithvi Manthan, the first song in India to be backed by a United Nations body, has received immense appreciation and love from the masses since its release. The song stresses on the debilitating effects of extreme climate change and has been sung by veteran singer Susmita Das and was conceptualised by her husband, Siddhanta Das, ex-Director General of the Indian Forest Service. Since its release, the music has received a huge volume of support from people on social media and was 8th on Twitter's trending. The creative effort has also been endorsed by leading environmental organisations and has been supported by the Odisha Mining Corporation (OMC).
The dynamic couple spoke about their journey and the poignant message they tried to impart through the creative endeavor in an exclusive Frontier India interview:
Narrating her humble beginnings in Bhubaneshwar, vocal artist Susmita Das recounted, "My mother was a musician, a vocalist to be precise, so my passion towards the craft was partly inherited and ignited from a fairly young age. In fact, most members of my family had artistic inclinations with the coastal belt, which is known for its patronage towards the performing arts. However, I only began to pursue it professionally after my marriage as my in-laws were heavily into the performing arts." She continued to highlight how her in-laws served as the catalyst to her musical aspirations, "Coming from a fairly conservative joint family, my mother, despite being a talented vocalist never really got an outlet to pursue music professionally in fact her musical talent largely lay dormant after her marriage. However, when my in-laws heard that I am musically inclined they were very receptive and wanted me as their daughter-in-law."
"I began actively pursuing my passion towards music and performing arts as both a hobby and as a potential career option, somewhere around 1986, however, since my children were young and my husband being a bureaucrat with the Indian Forest Service made it a challenge at the time. Being in the IFS, my husband had a highly transferable job where he was frequently posted in extremely remote places within the nation's interior where there were barely any facilities to pursue such an endeavor," elaborated Mrs. Das.  
She recounted the start of what would go on to become an illustrious career, "I finally made forays into music professionally in 2006 at the age of 40. My first album focused on the selected literature and poems of Mayadhar Mansingh, a renowned Odia poet, who was conferred the Padma Shri in 1967." Mrs. Das spoke about her base disciplines and initial work, "After the launch of my first album, I found myself able to place a finger on my areas of interest within the profession. I found that I had quite the affinity towards poetry, literature and folk music. And so, it was a logical succession that led me to begin my career in these three disciplines."
"I actively worked on anywhere between 50-60 literature-based poems, folk songs of Odisha along with an assortment of religious bhajans like Sur Das, Meera, Kabir, and Jagannath bhajans in Hindi before branching out further," she continued.
"While I have performed in Hindi, most of my work has showcased Odia-based arts. Following my initial venture into poetry, literature and folk, I made an attempt to diversify and began working on Odia Buddhism before moving on to social issues." When asked about the social issues, she has touched upon through her work, she responded, "I have laid emphasis on women and child empowerment along with the conservation of nature. The Swachta Abhiyan (Cleanliness Drive) was also an area which I felt driven to highlight. My latest work emphasises on the debilitating effects of climate change on future generations."
The veteran singer spoke about how the married couple collaborated on the idea and bore it to fruition, "We were living in New Delhi during my husband's appointment as the Director General of the Forest Service, when the scourge of the Coronavirus pandemic began to spread. Like the rest of the nation, we too were confined at home when the boredom began to sink in, and we began to think about what we can do indoors which will channelise our creative efforts.
"My husband was already contributing articles for the Forest Service's in-house journals and internal publications. It was during a casual conversation that an idea popped up in his mind, following which he asked me if I could sing on the subject of extreme climate change. I found the idea marvelous and agreed. However, we both felt that given the depth of the subject matter we should consult a lyricist to assist us in this endeavor. We went looking for someone with a flair for lyric writing and someone who could help package the message into a neat and effective music video with creative overtones.
"In order to do so, I went on a talent hunt and began to approach several renowned writers and lyricists. During a series of trials and errors I managed to come across Shivkumar Bilagrami, a renowned figure who has worked on Ghazals with the likes of towering figures in the industry such as Alka Yagnik and Pankaj Udhas. I had contacted him and met in Delhi to deliberate over the project. During one such discussion, we felt that explaining such complex phenomena would not be feasible with soft language and felt that pure Hindi would be the best dialectic vehicle to spearhead the lyrical message. Another instrument we felt would effectively convey the message was the incorporation of the 'Shiv Tandav' owing to its fiery intensity."
Highlighting the rationale behind the theme, the makers said, "The concept and title of Prithvi Manthan was derived from Samudra Manthan and Indian mythological tale of cultural significance." The story deals with Lord Shiva making a self-sacrificing attempt to save the world from an impending disaster only to be saved by his wife Parvati.  Taking the mythos into account and given the sheer magnitude of climate change today, we felt that the story lends itself well to the current context."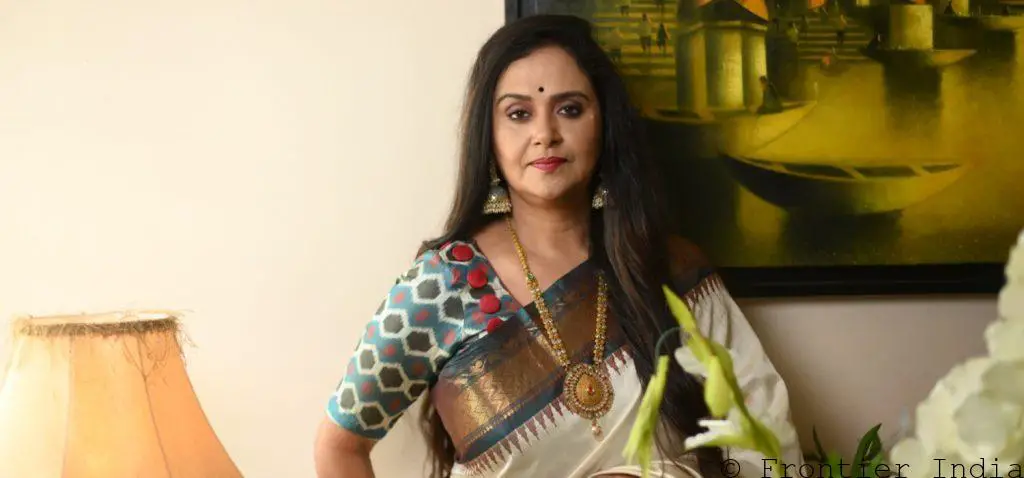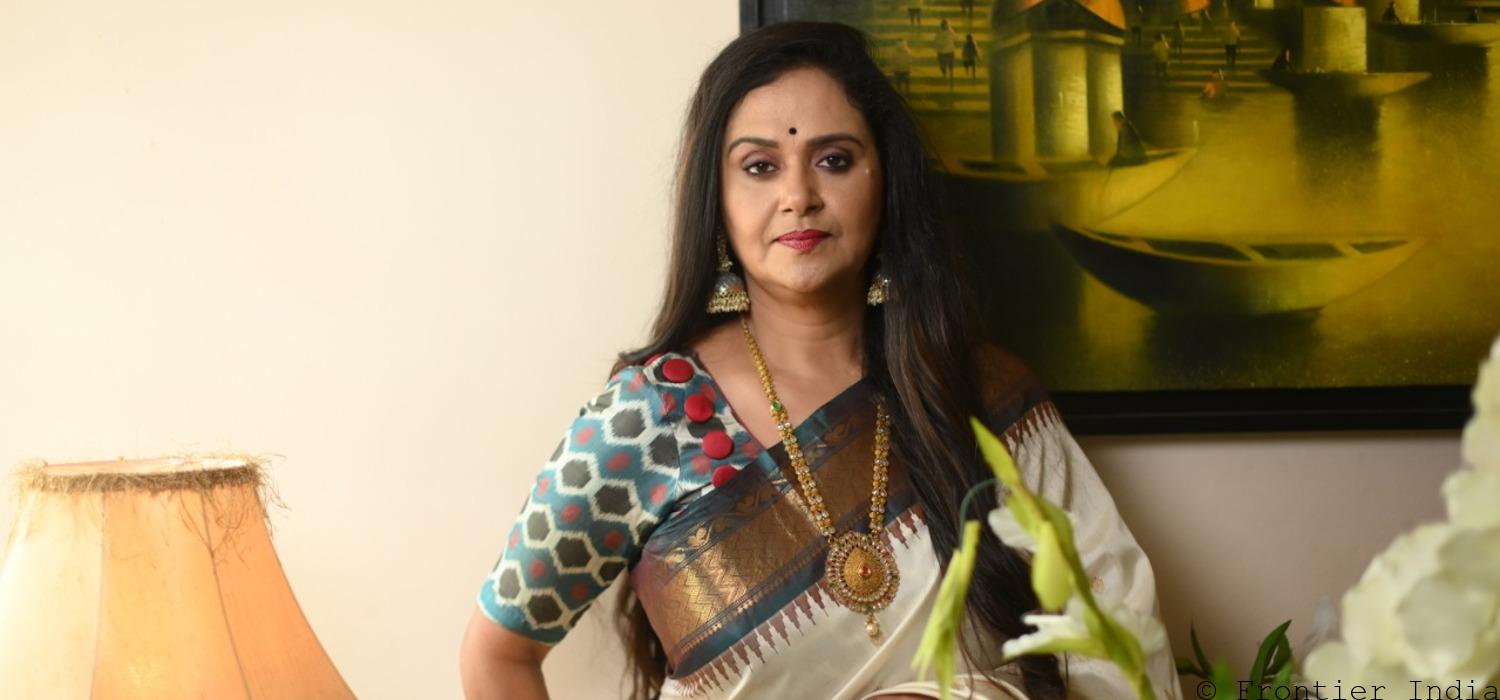 The singer paused and took a moment to share her views on drastic environmental changes "Only a few years ago cyclones for instance were far fewer, however, the frequency now is indeed alarming. The world is progressing at an unprecedented pace, and this is placing an unprecedented toll on the environment. We are in an era of unsustainable development, and all of this collectively serves as the metaphorical poison as described in the mythos of Samudra Manthan." The purpose of the song was clear in the minds of the makers, it was simply to spread a poignant message, "Gandhi once said that the universe has enough to meet everyone's needs, however, not enough for everyone's greed. Our song is intended as a clarion call against unsustainable development and extreme climate change."
"In today's Prithvi Manthan we are all lord shiva and it is up to each and every one of us to ponder over this impending doom and how we can course correct so that we can ensure a better world for the generations ahead. This song is our prayer to god to empower us with the wherewithal to save mother earth." Stressed the artist. Upon being asked about the UN's backing of the project, she replied, "We had approached the United Nations and informed them about our project and the intent behind it and upon learning about it the UN was appreciative of the initiative and jumped on board as they wanted to further this message to educate the masses. In fact, you will see the extensive credit line given to the UN and its associated organisations in the music video."
Expressing her gratitude towards the overwhelming audience response and her reaction to it, she said, "The response has been fantastic and overwhelming. One look at the YouTube comments section and you will see the far-reaching impact it has had.  Everyone ranging from celebrities to everyday citizens have been highly receptive towards the message and appreciated the effort. I am deeply touched with the response and immensely happy. My sole aim was to spread awareness, to give out a message and I am glad to see that in just 24 hours, that is happening as we speak." The singer added, "If the message can make even 10% of a difference in the world, then it is a victory and a way to give back to the world."
The singer's husband, Siddhanta Das who served in the IFS just shy of four decades had this to say about the widespread popularity of their music video, "I am absolutely jubilant about how the video turned out. We got a lot of support from several apex organisations ranging from The Energy and Resources Institute, Wildlife Trust of India, Bombay National History Society, and of course the United Nations environmental program to name a few. So yes, we are tremendously happy about the feedback and the video's reach has far surpassed the envisioned scale." When asked if he would give any message to the readers, the former DG IFS said, "Climate change is here and although it is a long-term issue, we can see that the environmental threat is looming! Collective action is needed, and preventive steps need to be taken from now on by everyone in order to counter it. The target is fairly achievable, but we must be careful."
He further elaborated, "In the music video, there is a child and the woman in the video is representative of humanity and the child represents the coming generation while the three demons heading towards them are manifestations of pollution, climate change, and an unsustainable development. Our economy is greed based, we want to extract more and more from the environment and these three demons are a byproduct of it. In the video, they are trying to slay humanity and the innocent child does not know what to do and his future is doomed while humanity is praying to Lord Shiva to save humanity from this new Manthan."
"The video tries to invoke the Shiva inside of us and the video ends on a positive note depicting Shiva empowering the woman to slay the three demons by handing her a sword, which she uses to wane the demons away. That is exactly what we have to do, we need to make conscious efforts to mitigate the adverse effects. We owe it to our children. After all, it is they who will suffer for our mistakes," said the former DG IFS. Susmita too endorsed the message and cautioned readers to understand the gravity of the situation and leave a better world for the children of tomorrow.