Lockheed Martin showed a prototype of the X-59 QueSST supersonic aircraft's construction. The American company is in the final stages of building a prototype supersonic aircraft.
The QueSST program (Quiet SuperSonic Technology) involves the creation of technologies that, in the long run, will reduce the volume of supersonic aircraft. As a result, it will perform supersonic flights over the inhabited part of the land, which is currently prohibited by international rules.
The shape of X-59 reduces the loudness of a sonic boom reaching the ground to that of a gentle thump if it is heard at all.
In February 2016, Lockheed Martin received a contract from NASA to pre-design a supersonic aircraft to fly until 2020. On April 2, 2018, NASA signed a contract with Lockheed Martin for $ 247.5 million for the development, construction and delivery of the aircraft at the end of 2021.
In 2020, the developers postponed the date of testing the aircraft to at least the summer of 2022. The reason was a pandemic of coronavirus infection.


According to the project, the demonstrator of the "quiet" supersonic aircraft will be made with a single engine.
The length of the aircraft will be 28.7 meters, with a wingspan of 9.0 m.
Among other design solutions that will reduce the volume of the aircraft is an elongated sharp nose.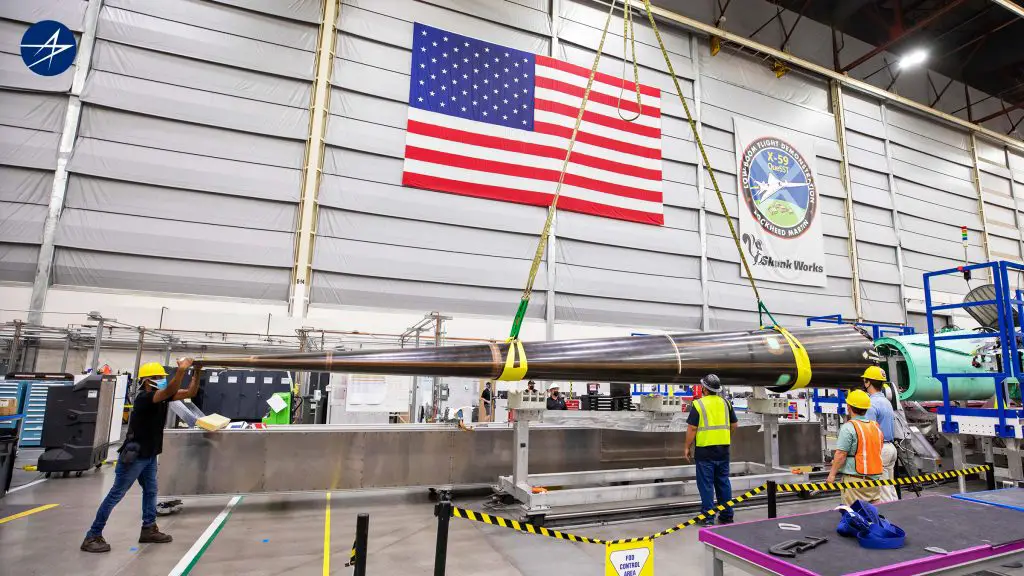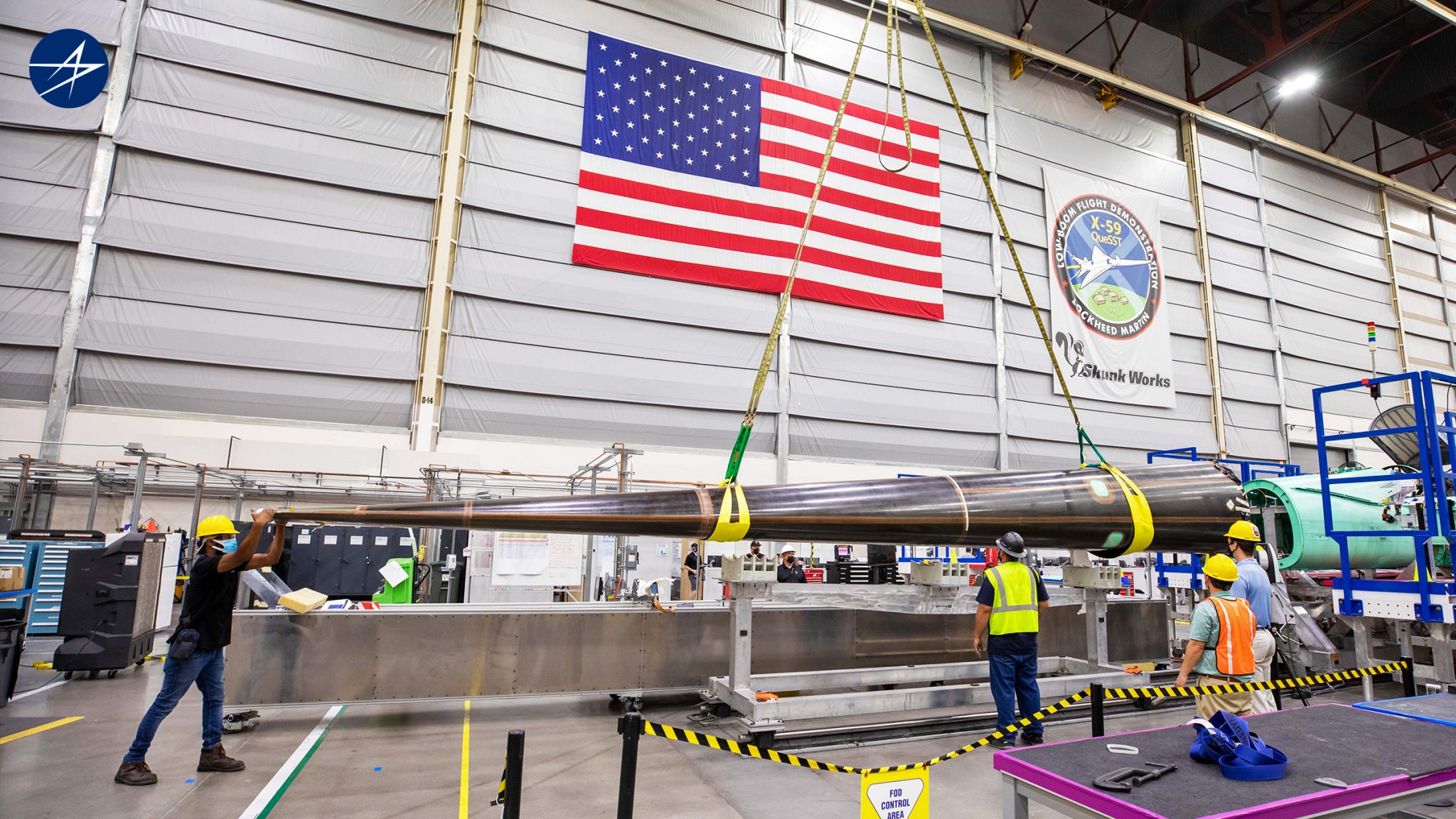 In 2020, GE Aviation supplied NASA with F414-GE-100 turbofan engines designed for installation on the X-59 QueSST.
F414-GE-100 is based on the engine with afterburner F414-GE-400.
The latter is serially installed on twin-engine deck fighters F / A-18E / F Super Hornet.