Writer Wilbur Smith is dead. The author of numerous bestsellers passed away this afternoon at 88 at his home in Cape Town in South Africa.
Wilbur Smith's death was announced on his site and social media accounts. "We are sorry to announce that beloved international bestselling author Wilbur Smith passed away unexpectedly this afternoon at his Cape Town home, with his wife Niso by his side," the text of the message said.
Born in 1933 in Northern Rhodesia (now Zambia), Wilbur Smith was raised and studied in South Africa. Smith had devoted himself full time to fiction since 1964 and had since published numerous successful novels, so much so that he was considered the " master of adventure ". He sold over 120 million copies of his books worldwide.
Earlier life
Since childhood, the boy was fond of literature, and his tastes were very diverse, but he especially liked adventure novels. Wilbur dreamed of becoming a writer, but his father did not share his aspirations, advising him to do "real business." Therefore, Wilbur became a student at Rhodes University, receiving a bachelor's degree in commerce at the end of his studies, and then began working as an accountant.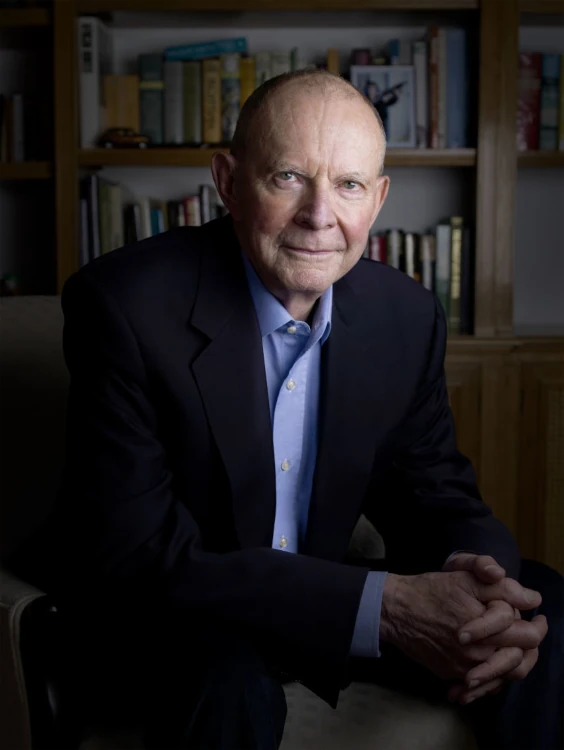 The favourite hobby as a remedy for problems
Smith married in 1964, but the marriage was very unsuccessful. He began to write to get away from problems, combining this hobby with his main job as an accountant—the first novel, When the Lion's Feast, was liked by readers and critics alike. But when the rights to the book's film adaptation were bought from the aspiring writer, he decided to become a professional writer. Readers are delighted with each story, like Rolling Thunder, The Wizard, Monsoon, Blue Horizon, etc.
The author created works at the intersection of reality and fantasy. The main muse for him was Africa, but the writer found a place in his novels for ancient civilizations, myths, magic and historical events.
Wilbur Smith's books have been published in 26 languages in 38 countries. About nine of his novels have been filmed. The writer loved to travel, hunt, and worked eight months a year. Being already in old age, he carefully monitored what he ate and drank and did not smoke, allowing him to be in great shape. He had assured that he would continue to write until he had no stories left to tell.