Russia has further escalated the rate of drone assaults against Ukraine's critical infrastructure, according to the American Institute for the Study of War (ISW), in December 2022. The reduction in the number of missiles held by Russia has been cited as the cause of an increase in the number of assaults carried out by drones. But, a statement made by the chief executive officer of a Ukrainian power firm shows that drones may be just as destructive as missiles.
According to Dmytro Sakharuk, CEO of DTEK, unmanned aerial vehicles (UAV) are responsible for significant damage to the power system because of their high accuracy rate. DTEK is a private corporation based in Ukraine that invests in the energy sector.
"As practice has shown, drones, although small in size, cause a lot of damage because they accurately hit and lead to fires that completely destroy the same transformers," Sakharuk said during the national United News marathon on Friday evening, January 6.
At the same time, he said that after each new attack, "recovery is more and more complicated."
Iranian UAVs were Russia's first foreign-made weaponry extensively employed in its conflict with Ukraine. In September, Russia employed Iranian UAVs for the first time in engagements in the Kharkiv region; their targets were Ukrainian artillery and MLRS locations. But, Russian forces are currently using Iranian drones to target civilian infrastructure rather than military installations as part of their offensive operations.
Locking munitions can independently search for a target or take commands from other aircraft, such as another drone, aeroplane, or satellite, and then immediately strike the target. This is a very typical application for a drone of this type. However, in Ukraine, drones, especially Shaheda-136s ('Geran-2' or 'Geranium-2 in Russia), are used in a blind configuration, which means that they do not have an optical guidance system and instead fly directly to the target without conducting any preflight reconnaissance. Their objectives are fixed components of the Ukrainian governmental and military infrastructure, which do not need to be "hunted."
According to Iranian assertions, Shahed-136 drones can travel up to 2,000 kilometres, while experts estimate that their range is closer to 1,000 kilometres. They carry a smaller explosive payload than cruise missiles; the warhead is between 40 and 50 kg. Compare it with one of the most used 3M14 Kalibr cruise missiles Russia fires at Ukraine. A Kalibr carries a payload of between 400–500 kg. The Iskander-M surface to surface missile carries a warhead of 710–800 kg.
Comparing the difference between a missile and a kamikaze drone allows one to see the full impact of the Russian suicide drone tactic. The missile has a price tag in the hundreds of thousands or perhaps millions of dollars, travels at a high rate of speed, is difficult to bring down, and is loaded with a significant quantity of explosives. However, for the time being, drones, which are slow, cheap, easy to shoot down, and relatively small in size, but so many that they arrive in swarms, maybe the greatest threat.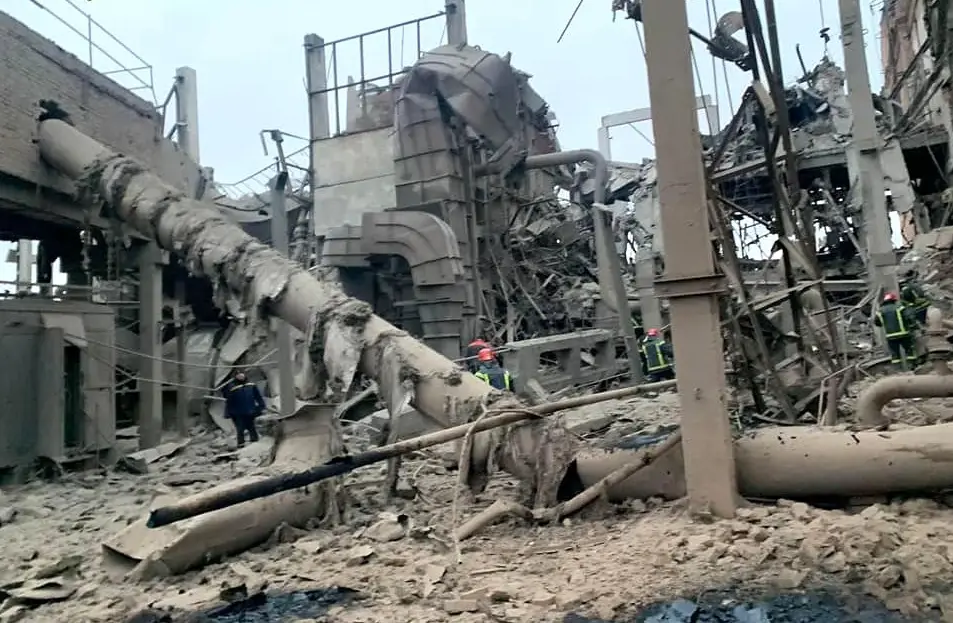 In addition to their lightweight (approximately 200 kilogrammes) and low flying altitude, Iranian unmanned aerial vehicles (UAVs) represent a threat since it is difficult for air defence systems to target them; radars have trouble detecting them.
Kyiv continues to brag about the performance of its air defence system and the percentage of Russian drones that have been shot down, but the truth is that after each drone attack, Ukraine has even fewer operational power systems.
Midway through October 2022, Ukraine reported that approximately one-third of its power plants had been damaged in the previous week. Attacks by Russian drones and missiles have probably caused the destruction of almost fifty per cent or more of Ukraine's energy infrastructure.
In the not-too-distant future, NATO has plans to provide assistance to Ukraine in the event that it comes under assault by drones launched from Russia or Iran. At a meeting of NATO defence ministers held in Brussels on October 13, 2022, Alliance Secretary General Jens Stoltenberg announced that the organisation would transfer funds to Kyiv to combat drones in order to protect civilians and critical infrastructure. These funds would include the installation of UAV jamming stations, which would render them ineffective. However, don't bank on the Russians to vanish into thin air; instead, expect them to devise effective means to combat these drone defences supplied by NATO.
Till that time, the use of these drones by Russia as a less expensive alternative to the more expensive use of cruise missiles is a strategy that appears to be rather successful.