Congress is excited to see the crowd gathering in the Pratigya (pledge) rallies ahead of the Uttar Pradesh assembly elections. After more than thirty years, such a crowd has gathered in the public meetings of the party. But this crowd gathering in public meetings is becoming a challenge for Congress because the party does not have a grassroots organization to convert the crowd into votes. At the same time, the party also lacks winning candidates.
Congress General Secretary Priyanka Gandhi Vadra is trying to take the political campaign to the ground through the 'Ladki Hoon, Lad sakti Hoon' (I am a girl, I can fight) campaign. Along with announcing 40 per cent tickets to women, she has also promised scooty to girls and an increase in honorarium of Anganwadi workers. In such a situation, the question is bound to be whether Congress will be able to reach the threshold of power in the elections?
To reach power, Congress has to increase its vote share by at least five times. In the 2017 elections, despite an alliance with the Samajwadi Party, Congress got only six per cent of the votes. In such a situation, Priyanka will have to increase the vote percentage from 6 per cent to 30 per cent. Considering the status of the organization in the state, the goal is not easy despite the women-centric campaign.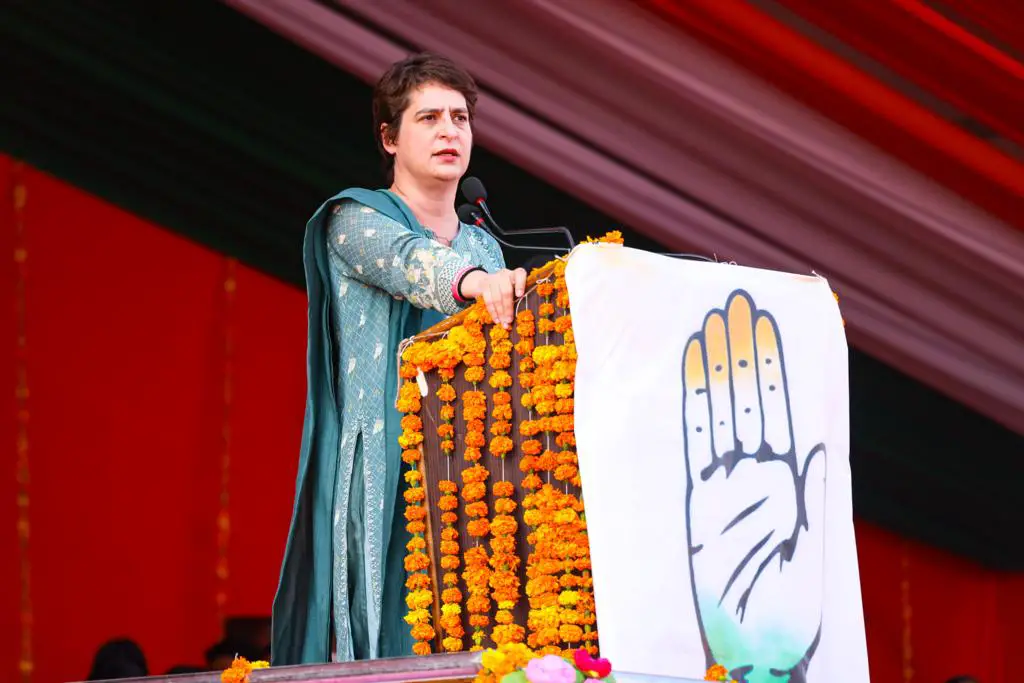 Congress has been out of power in Uttar Pradesh for the last 32 years. The party has no vote bank after being voted out of power in 1989. The vote bank of the Congress, which once had a strong foothold among Dalits and Muslims, has been shattered. Due to continuous out of power, many workers and leaders also migrated to other parties. Most of the leaders who are left in the party have no ground hold and also lack coordination.
Congress has announced to contest all the seats in UP. But he lacks a winning candidate. In such a situation, there is little hope that the party will challenge the BJP while contesting elections separately from SP and BSP. The anti-BJP vote revolves around the candidate who is more likely to win against the BJP.
Congress has tactfully avoided the Muslim voters and is wooing the anti Samajwadi and Anti BJP voters.