The Samajwadi Party (SP) is expanding the scope of the alliance to fulfil the caste equations, but seat-sharing is a big challenge while satisfying all the allies. On the one hand, the party has to keep its claimants satisfied, and on the other hand, the allies' also have ambitions.
Six parties have come into the SP's alliance, and three or four more are in the process of joining. The demand for their seats is more than a hundred, but it is believed that the SP can leave 50 to 60 seats for the existing allies. But if there are further tie-ups with new partners, this number will increase significantly. 
There is a demand for twenty seats on behalf of SubhaSP President Omprakash Rajbhar. SP can give 10 to 12 seats to the party claiming Rajbhar votes. Mahan Dal, NCP and People's Party Socialist have been with the SP for a long time, but they can get eight seats considering their limited impact. Gondwana Gantantra Party can also get two to three seats. SP president Akhilesh Yadav has agreed to give 30-36 seats to his most powerful ally, the RLD.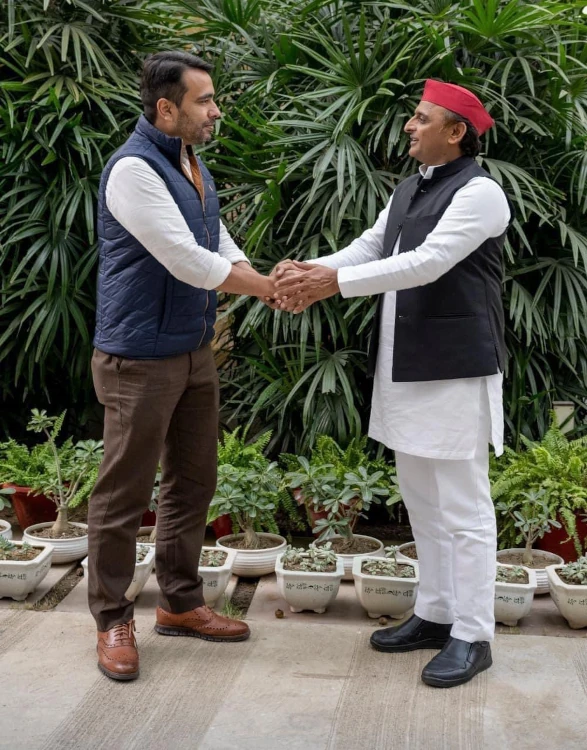 AAP is in the queue, but there is a huge demand for seats 
The Aam Aadmi Party also seems keen on an alliance with the SP, but it wants 50 seats in the metros. If there is talk on the alliance, SP can give some of its weak seats in the cities. 
Azad Samaj Party (Kanshi Ram), ready for alliance with Akhilesh Yadav, wants more than ten seats. In western UP, this party is making inroads among young Dalits. The strategy of SP is to dent the vote bank of BSP through this. Its president Chandrashekhar Azad has indicated that seats should be given according to their strength. He has said that the situation regarding the alliance will be cleared by December 2. The SP may also have an agreement with the Trinamool Congress. For this, the SP may have to give up two or three seats. 
Due to seats, there is no coordination with Praspa
The highest demand has come from Pragatisheel Samajwadi Party (Lohia) (Praspa (Lohia)) President Shivpal Yadav. He has even asked for a hundred seats and said that he would win fifty in this. There is no alliance between SP and PSP regarding this. However, SP can give seats to the PSP about ten seats. In the absence of an alliance, Shivpal has also indicated a coalition with any national party but has not revealed the party's name. 
Apna Dal (Kamerawadi)
 Krishna Patel's Apna Dal (Kamerawadi) has also entered an alliance with the SP. The seat-sharing details are yet to be worked out.