On April 27, 2023, United States Air Force (US Air Force) personnel piloted a remotely piloted aircraft equipped with an Angry Kitten ALQ-167 Electronic Warfare Countermeasure Pod for the first time. General Atomics Aeronautical Systems, Inc installed the module in the aircraft.
The Angry Kitten Electronic Warfare Pod (EW) is equipment the Georgia Tech Research Institute provides to the US Air Force.
The Georgia Tech Research Institute Angry Kitten EW countermeasure system can be housed in removable and adjustable pods and may be installed underneath aircraft wings or fuselages. 
It is possible, in theory, for an opponent to be rendered incapable of attacking or defending themselves without using traditional "kinetic" weaponry if the effective tactical use of an EW system is implemented.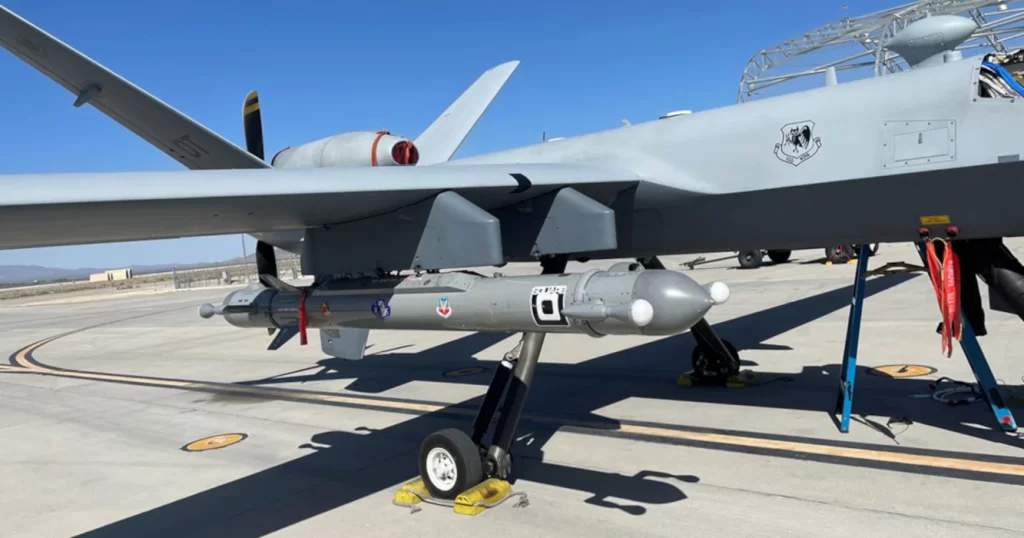 Angry Kitten EW
The Angry Kitten, which sounds like a video game name rhyming with Angry Bird, is designed to, among other things, cause interference with enemy radar and other electronic warfare systems and or spoof those systems. Spoofing is stealing a signal and transmitting a false position back to the emitter, whereas jamming damages an adversary's radar signal. Both of these techniques are used in radar warfare. This may cause the enemy to commit personnel or begin a counterattack in the wrong spot, wasting resources and allowing the "actual" assets to accomplish what they set out to do in the first place. 
To analyse previously unreachable levels of adaptability in EW technology, Angry Kitten uses commercial electronics, custom hardware development, new machine-learning algorithms, and a one-of-a-kind test platform. The Angry Kitten team has been responsible for conducting research into developing novel countermeasures for more complex EW threats.
Today's rapidly advancing electronic technology makes it possible for hostile forces to unexpectedly alter their air-defence architecture by deploying new systems or re-tuning existing platforms. This could cause legacy electronic warfare technology or even cutting-edge systems like the Next-Gen Jammer to fail or become incapable of reacting effectively. 
An agile foe has the potential to render antiquated EW suites ineffective, but this will not be the case if the systems can adjust while in flight. The game Angry Kitten is based on this notion. These under-wing pods are outfitted with various radar frequency receivers and emitters and a 'cognitive' algorithm that can classify enemy radars and identify the most effective approach for jamming or spoofing them.
A machine-learning or intelligent EW countermeasure system that is entirely adaptive and responsive would be a game-changer on the current battlefield. Such a system would not require a pilot or electronic warfare operator to make decisions or even react in any way.
Testing with the US Air Force
This pod has been tested on various Department of Defence hardware pieces, including F-16s, within fewer than nine months and at no additional cost to the US Air Force. GA-ASI could integrate the EW pod if they were to enter into a Cooperative Research and Development Agreement, said the company release.
The Angry Kitten underwent extensive testing on an F-16 at Edwards Air Force Base in California in October and November 2021. According to the available visuals and reports, this testing was conducted in an anechoic chamber rather than flight. The purpose of the test was to determine the interoperability of the Angry Kitten with other F-16 systems, such as the Fire Control Radar, and to test and integrate avionics systems in a secure, repeatable, electromagnetically controlled environment, utilising simulation and stimulation technology that closely replicates operationally representative environments. as stated in the report.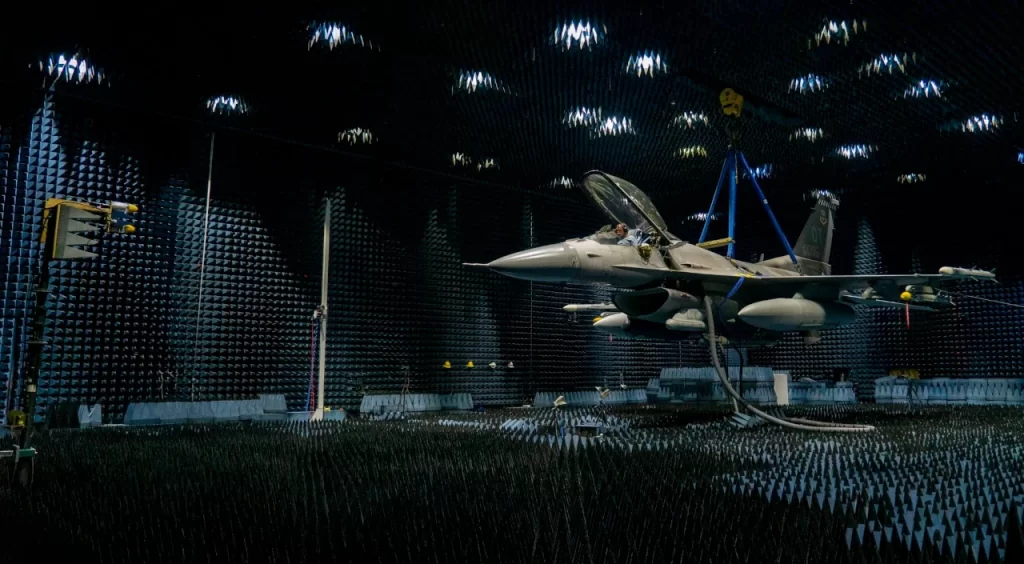 Known users of the Angry Kitten electronic warfare countermeasures module include some US Air Force enemy air squadrons and friendly forces that pose as enemies during training exercises. During war games, these units take on the role of the "red" aggressor, fighting against the "blue" forces that represent the United States and its allies. Brigadier General Rob Novotny, the former commander of the Nellis Air Force Base based 57th Wing in Nevada, remarked in 2019 that the Angry Kitten module is amazing and makes it tough for blue troops to complete straightforward objectives.
Patrick Shortsleeve, Vice President of DoD Strategic Development for GA-ASI, stated that it was great to see the Angry Kitten Pod deployed for the first time on an Air Force platform. He continued by saying that demonstrating the capability to conduct electronic warfare while flying an MQ-9A indicated its possible application on future aircraft.
In April, the US Air Force revealed that the Creech Air Force Base-based 556th Test and Evaluation Squadron in Nevada had completed ground and flight testing of the ALQ-167 Angry Kitten Electronic Countermeasures (ECM) pod that was deployed aboard the MQ-9A Reaper. The pod will give the Reaper an innovative new Electronic Attack capability to combat relevant ground and airborne threats.
The Air Force plans to continue flying with Angry Kitten Pods during the next twelve to twenty-four months to identify the most effective Tactics, Techniques, and Procedures (TTPs) to exploit electronic warfare capabilities to support the Joint Force and partner nations, said the General Atomic statement.