The Russian government said that the Starting from July 1, the gadget makers will have to pre-install a Russian search engine in the browser by default, as per TASS. The Ministry of Digital Development, Communications and Mass Media of Russia has not yet identified the search engine, but Yandex  or Mail.ru is likely to the potential services which could be installed as a device on the gadgets. The categories of devices where programs must be pre-installed includes smartphones, Smart TVs, computers and laptops.
As per the 10 year data on Statcounter, a website which tracks the share of search engines, Google dominates the search engine use in Russia with a share of 52.03%. The Russian search engine Yandex comes second with a share of 45.35%. The Mail.ru and its associated portals have a huge reach in Russia, but the search share is just 1.11%. Bing, Yahoo and DuckDuckGo corner about 1% of the search market share in Russia.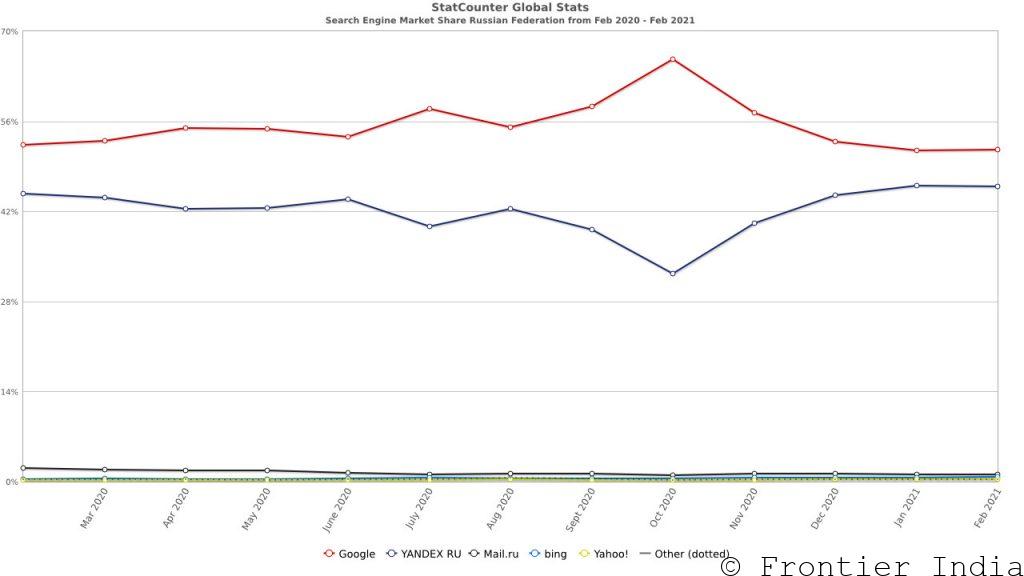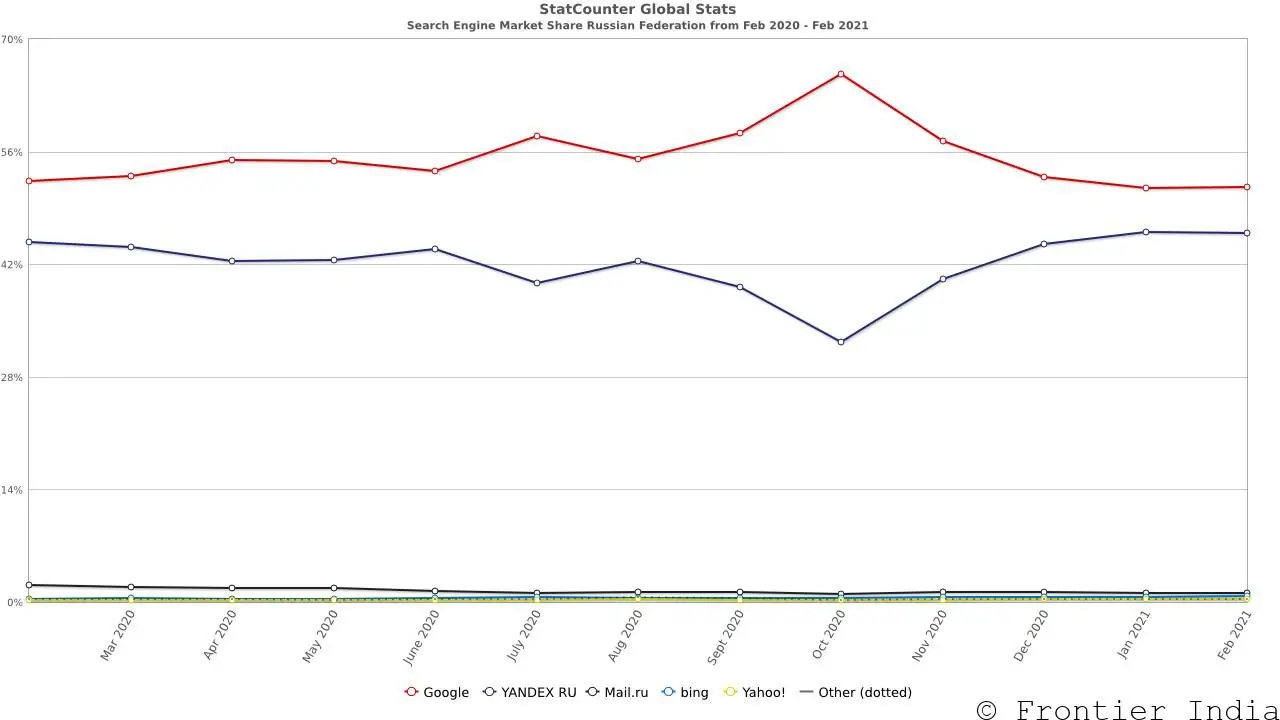 "Preinstalling software is part of a strategy aimed at import substitution and development of Russian digital products. The measure will create more balanced conditions for competition between domestic developments and foreign services," the ministry added.
Google has been facing stiff resistance in most parts of the world as it used to force the Android phone makers to use Google Search as default search engine. After facing legal suits in many countries, in April 2019, Google began to roll out workflow which allowed the user to set own default search engine.
In 2015, following a complaint by Yandex, the Federal Antimonopoly Service of Russia (FAS) ruled that Google cannot demand exclusivity of its applications on Android-based devices in Russia and will not restrict the pre-installation of rival search engines and other applications. FAS instructed Google to develop a tool allowing users to choose a default search engine on their Android devices. On January 2020, FAS created a draft that regulates how, when, on what kind of equipment Russian software must be pre-installed. The draft was specific to smartphones, tablets, computers (up to 10 kg), SMART-ТV. A refined version was sent to the Federal Government for adoption as a law. Vendors who fail to comply are eligible for fines