An air induction exercise at Srinagar's technical airport was re-enacted by the Indian Army on Wednesday to commemorate the 75th year of its arrival in Jammu & Kashmir on October 27, 1947.
To mark the occasion, skydiving was demonstrated by the Army's daredevil paratroopers. The role of local Maqbool Sherwani and Kashmiri women militia in defence of Kashmir was showcased in a video clip followed by a drama performance depicting the events of the invasion by Pakistan in 1947.
The 1947 Incident
An Army official said that back in 1947, havoc was created in Baramulla by the Pakistan Army which was disguised as Pashtun tribals who then rampaged the entire town, looted, killed and raped the innocents while they also burnt houses, churches and hospitals.
Post Independence, the Budgam landings were the first military operations of India when the IAF had inducted the Indian Army at Budgam Airport on 27 October 1947. 
1st SIKH had changed the course of the war which was fought by the people and State Forces of Jammu and Kashmir along with the Indian Army with an objective of evicting the Pakistani Forces and driving them out of the state till ceasefire on January 5 1949.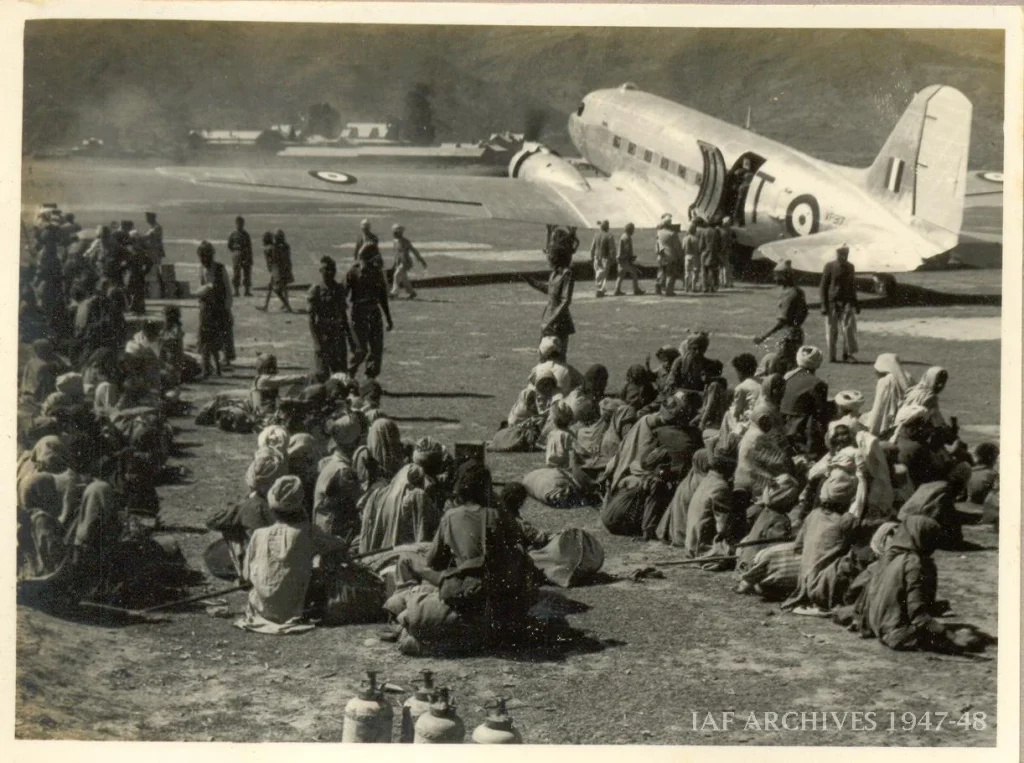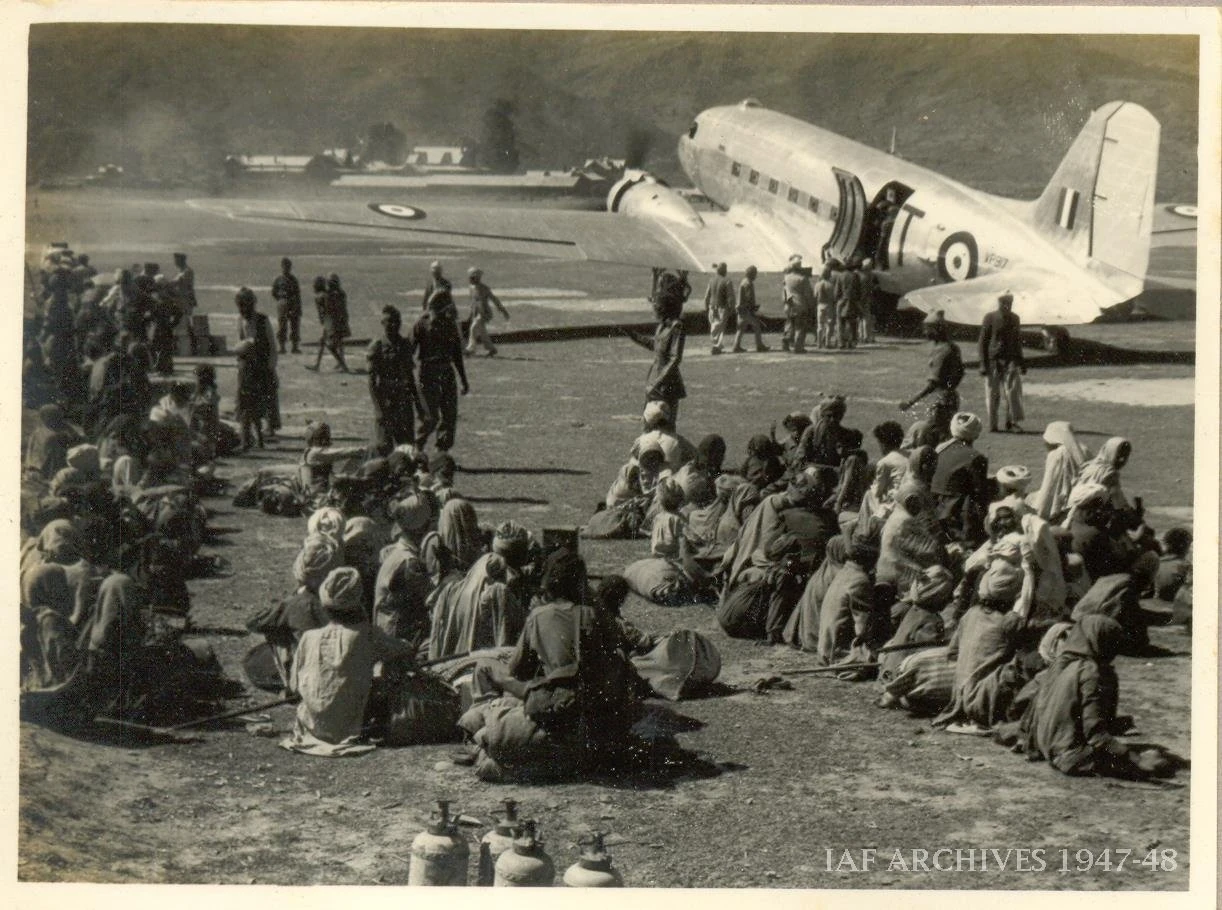 Dakota DC-3 Aircraft
The aircraft was built in 1944 and had served the military with the Royal Air Force while being operated by various civil airlines. A large fleet of aircraft has served in the IAF till 1988 and is regarded as one of the major workhorses of the Royal Indian Air Force. 
In the 1947 India-Pakistan war, the Dakotas are credited as being the game-changers by saving the Kashmir valley for India. On the other hand, they are also credited with the liberation of Bangladesh and hastening Dhaka's fall.
Originally known as Douglas DC-3, the aircraft is a low-wing metal monoplane that is equipped with conventional landing gear and is powered by two radial piston engines. The aircraft had a major and lasting effect on the airline industry in the 1930s to 1940s, also World War II.
Equipped with a cruising speed of 207 mph, the DC-3 has a capacity of 21 to 32 passengers or 6,000 lbs of cargo and it is capable of operating from short runways.