Blood, guts, explosions, killings, drugs, physical and sexual abuses, gore and mentally disturbing content is the reason for the Censor Board to exist. But slipping past various restrictions, Bollywood has produced many movies which from one angle are said to be "Masterpieces" but for many, these movies leave them being mentally disturbed by the amount of Graphic these movies contain. The graphic Bollywood movies have been received well by the audiences and have won many awards. 
Here is a list of such 5 Bollywood movies with too much Graphic Content. The list is in not an order of least to most.
Bandit Queen (1996)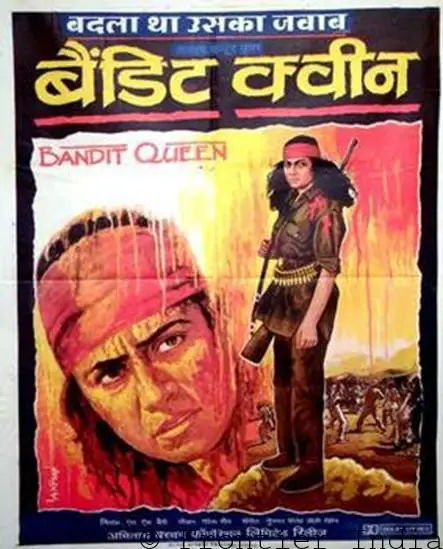 This classic 90's movie is one of the most violent, gore and disturbing films one can possibly come across. The Protagonist, Phoolan is married to a man when she is a very young kid and faces sexual and physical abuse from the husband. She runs away and returns to her village, but life doesn't get any easier. She is ostracised by the men of higher caste of her village, the same men who make up the Panchayat of the village. Stumbling upon a gang of Bandits, the tragedy of her life turns from bad to worse as she's beaten up and raped by the bandits. Later, she forms a gang of her own and extracts revenge from her ex-husband and the village men who traumatised her throughout her life. The movie shows violence and sexual abuse in such a twisted way that viewers might even need days to recollect themselves after the traumatic experience. The movie ends as Phoolan surrenders to police for her crimes in exchange for protection for her men and their families. The movie is directed by Shekhar Kapur and the key cast includes Seema Biswas, Nirmal Pandey, Rajesh Vivek and Raghuvir Yadav.
Shaitan (2011)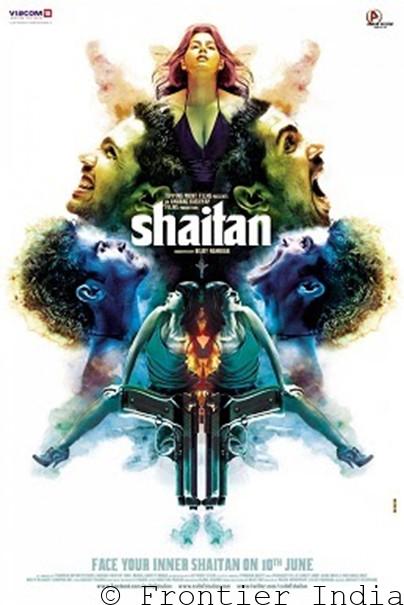 Not known to many, the movie Shaitan is one of the best examples of cinematic portrayals of very disturbing visuals. Carelessly living drug addict youngsters planning a kidnapping of one of their own group members to extract money from rich parents very soon turns into a mayhem of killing and political mess up. The movie in many points shows rape and sexual assault of the girls, brutal fist fights and murders of boys of the group as they fight each other, a scene of a car running over a scooter killing 2 people, and the expected aftermath of drugs. The amount of gore and brutal content the movie displays are downright disturbing as the movie leaves the viewers in a state of mental shock. Directed by Bejoy Nambiar, the cast of the movie includes Kalki Koechlin, Shiv Pandit, Neil Bhoopalam, Gulshan Devaiah, Kirti Kulhari, Nikhil Chinapa and Rajit Kapur. 
Raman Raghav 2.0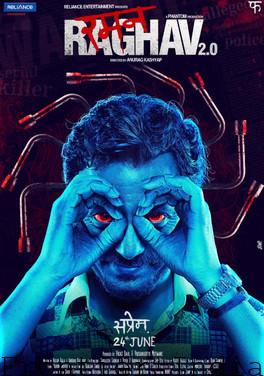 The 2016 movie Raman Raghav 2.0 is based on the life of real-life killer Raman Raghav, who operated in Mumbai during the 1960s. Ramanna, one of the two main leads of the movie is a serial killer who has killed many innocent people with twisted and brutal methods. Detained by police, he is thrashed by the police and then escapes to continue his criminal life. Raghavan, the second one of the two main leads, is an Assistant Commissioner of Police. Drug addict and womanizer as he is, Raghavan is little to no different from Ramanna as he does whatever he sees right without caring about others' lives. The movie shows Ramanna killing people brutally with hammers and other weapons, and Raghavan using drugs, raping, and sexually assaulting and ultimately killing a woman. Ramanna agrees to take up the blame for the murder Raghavan committed on the term that Raghavan kills the only eyewitness. The movie ends as one murderer is sent to jail while the other one turns into a killer and kills the eyewitness. The movie has some gore visuals, but also shows a very dark connection between the two leads as they use their own ways of killing for their own benefits. Directed by Anurag Kashyap, the cast includes Nawazuddin Siddiqui, Vicky Kaushal, Sobhita Dhulipala and Mukesh Chhabra.
Rakta Charitra (2010)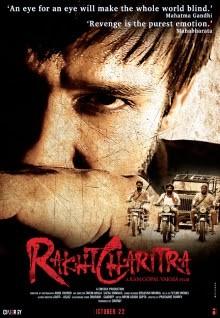 Another revenge based psychotic thriller with gruesome violence. From personal vendetta to political bloodshed, the movie will make sure you remember it for a long time. Pratap Ravi plans and goes on to kill three powerful political figures and unleashes a series of absolute mayhem. The chaos grabs the viewers' attention as brutal murders, explosions, shootings, and beatings take place one after another. Scenes of body parts scattering in explosions, boulders smashing heads, and throats being cut are almost common in the movie. Another masterpiece in the field of extremely violent movies that will leave you in a state of mental shock for days. Directed  by Ram Gopal Varma, the cast includes Vivek Oberoi, Shatrughan Sinha, Abhimanyu Singh, Sushant Singh, Zarina Wahab, Aashish Vidyarthi, Radhika Apte and Ashvini Kalsekar.
Ghajini (2008)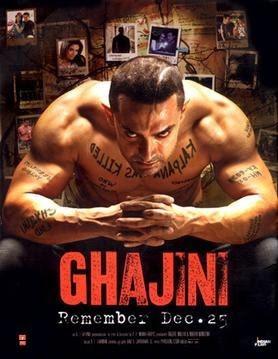 Amir Khan's super hit movie Ghajini grossed a whooping 110 Crores in the very first week of release. The plot of the movie is based on an anterograde amnesiac Sanjay Singhania, an entrepreneur posing as Sachin, a model as he falls in love with Kalpana and wants to propose to her. With one thing leading to another, Kalpana is killed by an iron rod smashing her head by Ghajini, a gangster in front of a partly conscious Sanjay. Mentally disturbed, the already amnesiac Sanjay remembers only about the murder of his love and starts to track and kill Ghajini's men and ultimately plans to kill Ghajini himself. The movie displays some very violent ways of killing as Sanjay one by one drops Ghajini's men and finally, kills Ghajini the same way he killed Kalpana. The fight scenes send a chill down the spines of the viewers as blood and brains fly here and there as Sanjay kills men like life means nothing. Directed by AR Murugadoss, the cast includes  Aamir Khan, Asin Thottumkal, Jiah Khan and Pradeep Singh Rawat.