Hero of Ukraine Leonid Yakovyshyn has built a tomb for himself which is styled like the mausoleum of Napoleon Bonaparte and he is offering it for $500 for anyone willing to rent it for a night. Hero of Ukraine is the  highest state decoration that can be conferred upon an individual citizen by the Government of Ukraine.
"Leonid Yakovyshyn is going to die at the age of 96. And before that, after the construction of the tomb, he will rent it to those who suddenly want to spend the night there – $ 500 per night," said a spokesman of his company Zemlya i Volya LLC.
"Some tycoons dream of a Bentley, others of an apartment in London, and we are building a tomb. He does not buy estates for his children, and he does not have an estate owned by some traders or farmers, but has built a house in which has been living since the 1990s, " the spokesman added.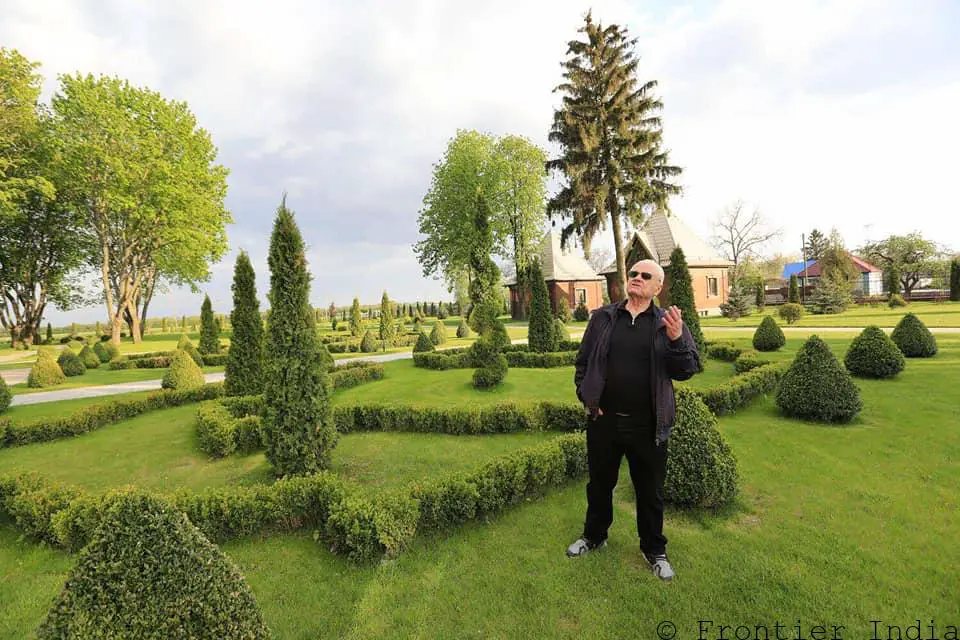 Yakovyshyn has been building his own tomb in Bobrovytsia, Chernihiv region, for the past 10 years. He took the mausoleum of Napoleon as a model in the design. However, unlike the French emperor, everything in his toub is granite, marble and gilding. Inside are stucco and copies of stained glass of the 600-year-old church in Germany.
There are 4 gilded sculptures of Yakovyshyn in the tomb – aged 20, 40, 60 and 80. A red granite sarcophagus is also mounted. It weighs 23 tons and costs $ 150,000. One cover of red granite – 2.5 tons. The construction of the tomb cost the farmer about $ 3 million. Yakovyshyn does not want to be embalmed.
  Leonid Yakovyshyn's tomb will be open to tourists even after his death as per the spokesman.