186 personnel have been rescued from the Afcons Infrastructure Limited's barge Papaa – 305 with 261 personnel onboard, which sank on about 1900 hours on 17th May at a distance of about 64 kilometers (35 nautical miles) away from Mumbai. For previous detailed updates on Afcons barge P305, read  Afcons barge P305 on ONGC duty sinks.
Updated 9.35 PM 23 May: A total of 274 crew were reported missing on 17 May 21 (261 from Barge P305 and 13 from Tug Varaprada). 188 survivors were picked up at sea (including 02 from Varaprada). 70 mortal remains were recovered at sea by ships of Indian Navy and Coast Guard. 08 bodies have reportedly been recovered along the coast at Raigarh district in Maharashtra and 08 bodies along Gujarat coast near Valsad. Thus all 274 crew reported missing have been accounted for. Final confirmation will however be pending till the identification of all bodies recovered is completed.
Updated 6.20 PM 23 May: 70 bodies recovered and 5 still missing. Diving on the sunken wreck of Barge P305 has been completed by specialised teams onboard INS Makar; and no bodies have been found. INS Makar is proceeding to locate the wreck of Tug Varaprada; and diving operations will be conducted on 24th May.
Updated 7.00 PM 22 May: 66 bodies recovered and 9 missing. Underwater search for wrecks of Barge P305 and Tug Varaprada using specialized teams and equipment in progress. Barge P305 located at the seabed after systematic search by INS Makar employing advanced side scan sonar.
Updated 8.30 PM 21 May: 60 bodies recovered and 15 still missing.
Updated 12.00 PM 21 May: 51 bodies recovered. Drill Ship Sagar Bhushan & Support Station 3, arrived Mumbai harbour yesterday under tow. Support Station 3 is at Indira Dock, Mumbai Port Trust (MPT). Sagar Bhushan scheduled to enter MPT today.
20th May Updates
Updated 6.05 PM: Indian Navy has recovered 49 bodies.
Updated 9.45 AM: Indian Navy has recovered 38 bodies.
As per the Indian Navy's last update on 19th May, 26 personnel who died were recovered and 49 are still missing. INS Kolkata, which was on Search and Rescue mission will arrive in Mumbai with rescued personnel. Yesterday, INS Kochi arrived in Mumbai for depositing the rescued and then went back for SAR deployment.
Indian Naval ships and aircraft are presently undertaking SAR of the missing crew members of Accommodation Barge P-305 include INS Kochi, INS Kolkata, INS Beas, INS Betwa, INS Teg, INS Talwar, One P8I maritime surveillance aircraft, Chetak helicopter, ALH Dhruv Helicopter (ALH Dhruv Mk III MR from INAS 323) & Westland Sea King Mk 42B helicopters.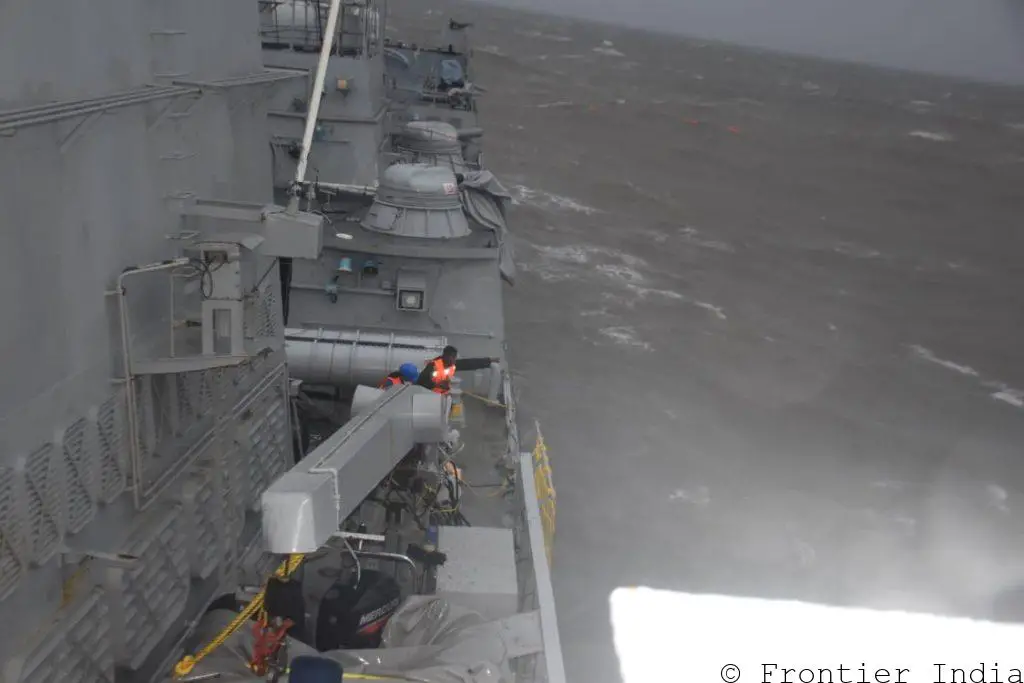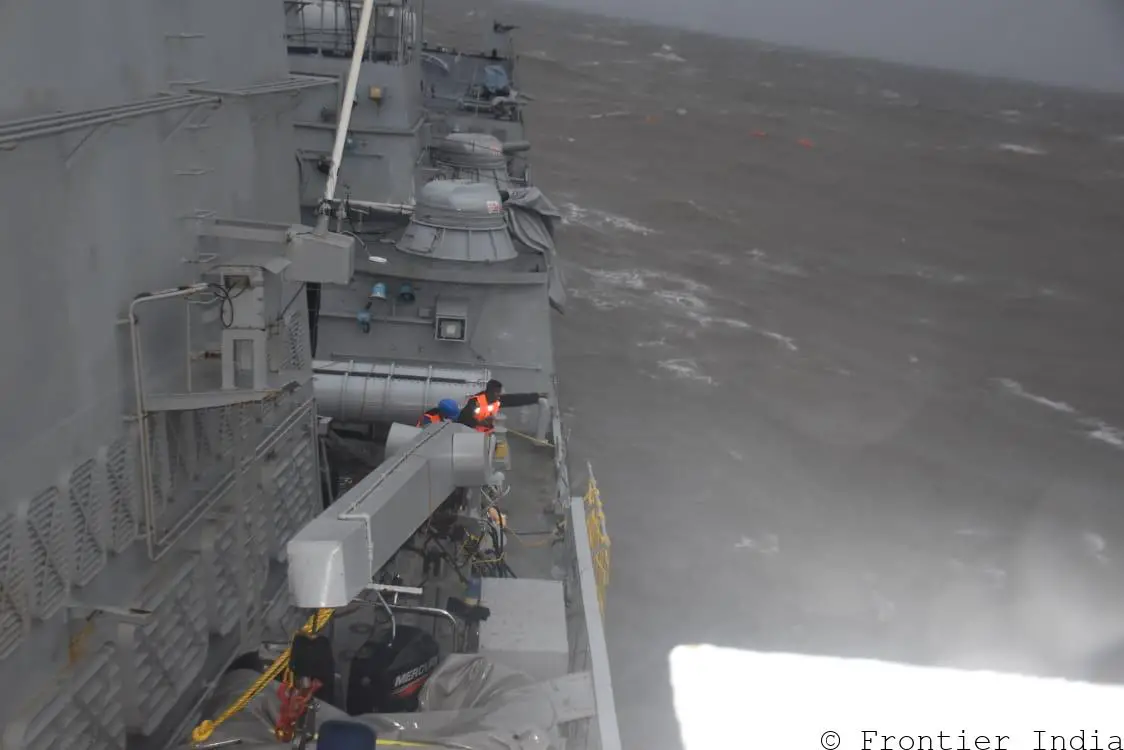 Afcons Barge P305 was drift after it broke the anchor (meaning the chain broke from the anchor) durng Cyclone Tauktae. The list of rescued crew has been handed over by the Navy to ONGC and Afcons.
On 19th May, the Ministry of Petroleum and Natural Gas release stated that it has "set up a High Level Committee to enquire into the sequence of events leading to the stranding of ONGC vessels in the cyclone "Taukte". Several vessels of ONGC with more than 600 people on board, were stranded in offshore areas during cyclone "Tauktae". The stranding, drifting and subsequent events have led to loss of several lives." The report is expected within a month.