The Ministry of Defense of Afghanistan on Monday announced the elimination of one of the field commanders Aziz Rahman of the Taliban terrorist group.  The Afghan MoD statement said that Aziz Rahman, also known as Asif, was killed on Monday in Alingar district in Laghman province in an airstrike near the Afghan Air Force (AAF).
Airstrikes are proving to be deadly for the Taliban.  21 Taliban terrorists were killed and 10 others were wounded in the airstrikes conducted by AAF in Zawal district of Herat province on afternoon 12 July. Also, 1 vehicle and some amount of their weapons, ammo & explosives were destroyed.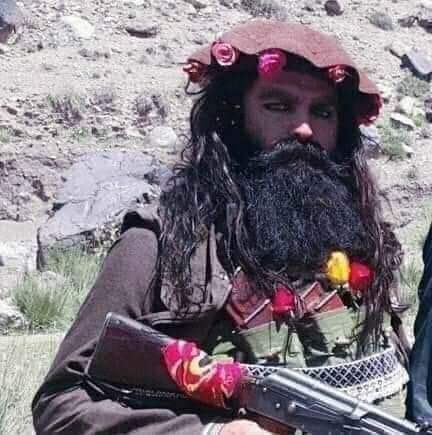 About 132 Taliban terrorists have been killed by airstrikes by the AAF in the past 24 hours. The Afghan MoD videos show precision strikes against the Taliban terrorist who are spread in groups of two or three. Some videos also show the vehicle load of Taliban fighters being blown by precision strikes by AAF. In addition to Taliban fighters, the AAF strikes have destroyed a lot of vehicles and ammunition carried by the Taliban. AAF is carrying out independent operations as well as supporting the  Afghan National Army.
On 11 July, AfghanDefence Minister Gen.  Bismillah Khan Mohammadi visited the AAF corps and praised the recent achievements of the AAF. He said that "as a result of your efforts and struggles TB (Taliban) have suffered heavy casualties during last weeks."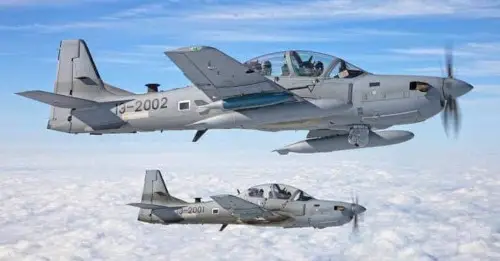 In July, the Taliban spokesman Zabihullah Mujahid said two Afghan Army helicopters had been destroyed at Kunduz Airport. A video released on social media shows one UH-60 Black Hawk Helicopter burning. At least seven Afghan pilots have been assassinated off base in recent months, according to two senior Afghan government officials reported by Reuters.
AAF operates the US made AC-208 Combat Caravan aircraft, the Brazilian Embraer EMB 314 Super Tucano also called ALX or A-29 aircraft, MD 530F Cayuse Warrior helicopter for counter insurgency (COIN). AAF also has the Russian Mil Mi-24 helicopter for ground attack. So far, AAF has not suffered any casualties.