The Vikhroli Taluka Congress, ward 122,  on 12th July, organised a protest against the increasing rates of petrol and diesel at Bhavani Petrol Pump at IIT Main Gate; Powai. The protest was aimed at making people aware of the amount of tax they're paying for fuel, in a funny manner. 
The prices of petrol and diesel have been seen to keep increasing to the point where the price of a liter of petrol and diesel in Mumbai is as much as ₹107 and ₹98 respectively. Due to such a rise in the price of fuel, there is a certain level of distress among citizens towards the BJP government. 
To demonstrate the plight of common people, Under the leadership of Mumbai Congress President and Member of Legislative Council (MLA) Bhai Jagtap, the working president of The Mumbai Regional Congress Committee (MRCC) Charan Singh Sapra and North East District President Abraham Roy Mani along with all the Congress officers and workers gathered at the Bhavani Petrol Pump with Laddo (sweet) and treated all the petrol buyers for 'Buying such an expensive thing'. 
The organisers of the protest also paid the tax amount charged on petrol, ie. ₹68 for every person buying petrol at the petrol pump to raise awareness about the amount of tax the government was charging for every liter of fuel. A large number of people also participated in the protest. 
"This is the first time we've seen a protest like this one. There's no tension here, but a sense of unity in the air. People are coming here, buying fuel, getting sweets, and learning about the taxes charged on this fuel. It is truly something unique. We're showing our resistance to the centre with a little sarcasm," said a protester who had come to buy petrol.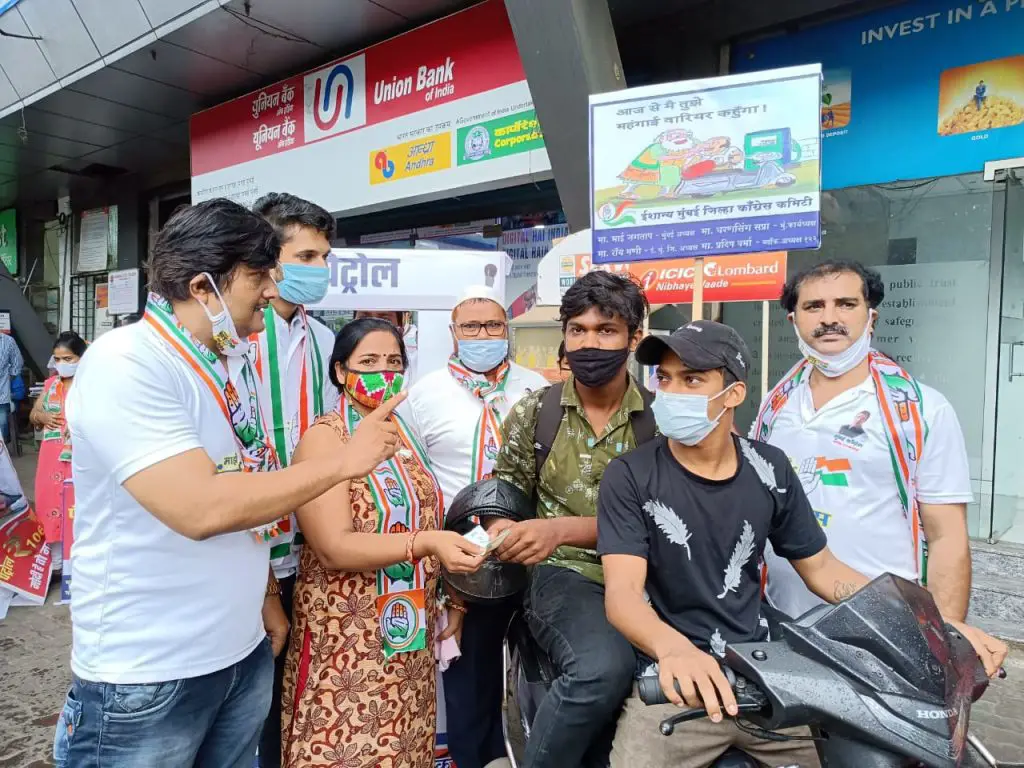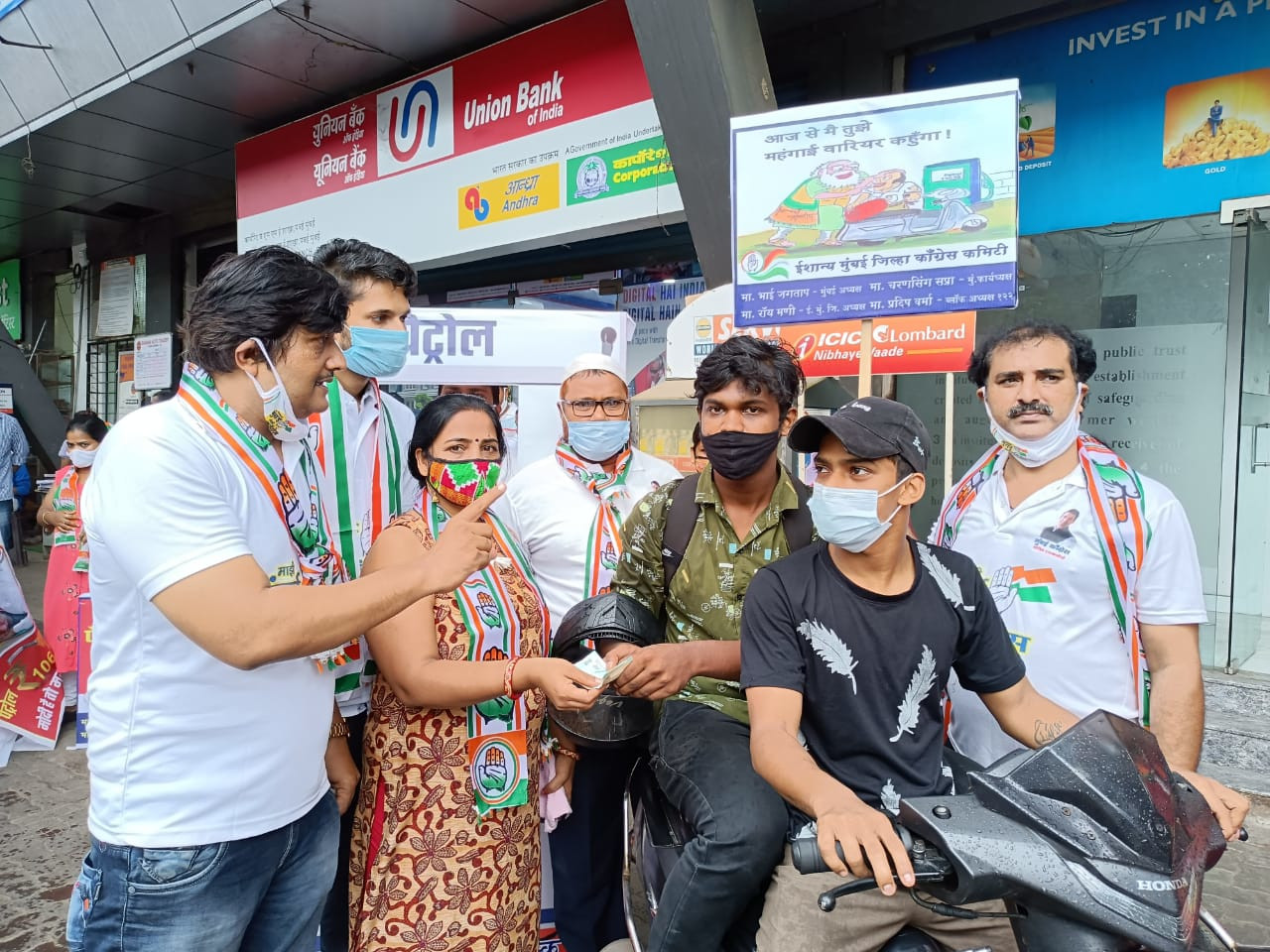 "It's tragically funny that we're being given sweets for buying this 'such an expensive commodity' ie. petrol. We shouldn't have to pay such an amount for it. The pandemic has already given us enough trouble, there are people struggling to get two meals a day. Now going to work on our vehicles and pay such a troublesome amount for one litre of fuel? I request the Government and our Prime Minister Narendra Modi ji to do something about this and help the people of India," said another protester.

Slogans like "Ab ki baar Petrol 100 ke paar" meaning "This time, petrol price to go beyond ₹100" and "Petrol-Diesel me lagi hai aag, so rahi hai Modi Sarkar" meaning "Petrol and diesel are on fire while the Modi government sleeps", were displayed in the protest and shared on social media.
A majority of the people are in dire straits due to the pandemic lockdown. Hundreds of thousands have lost their jobs and many lost their only bread earners for their families. To top it all, the prices of fuel have reached an all time high and it is nonnegotiable as travelling by roads to reach their workplaces is the only way people are left with.