Producer, Director, Writer, Talk show host and Bollywood Icon, Karan Johar is truly a multi-faceted talent. After producing several hit movies, this charismatic personality is all set for his new venture. Nearly seventeen years after building a name in the entertainment industry, Karan Johar has no ventured into the jewellery with the launch of his brand, Tyaani Jewellery.
Karan Johar shared in an Instagram post the launch of his own jewellery line. For Karan Johar, this venture extends his creativity. Shiny objects have always been attracted him and with Tyaani he can give traditional jewellery a modern touch. Brand Tyaani claims to be a modern take on traditional uncut diamond jewellery. "Prioritising the sensibilities of customers, the Polki Jewellery Collection at Tyaani.com caters to the Indian woman living in modern society," Karan Johar said.
In a statement to the media, Johar said he wants to build a legacy brand for Polki jewellery in India with Tyaani, as this Indian art form remains untapped. The intent behind the brand was to make Polki jewellery accessible and wearable.
"That gloss and glamour and grandeur, it has the perfect element of shine, that Polki is just stunning," he said.
"As a filmmaker, and someone with creative vision, I naturally gravitate towards things that are aesthetically beautiful and seeped into our tradition. In my line of work, I also have the advantage of interacting with many people and I get a strong sense of the pulse of people," he said.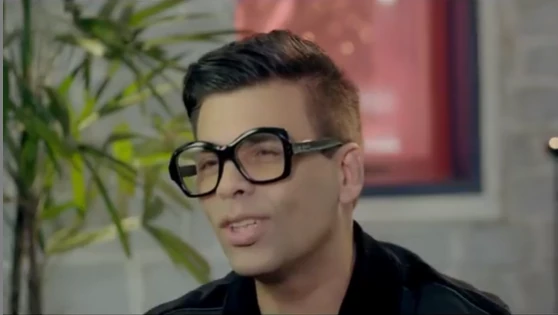 Johar said he hopes to see young Indian women's sport chandbalis with a classic black dress or long-drop earrings with jeans and T-shirts. "From boardroom and brunch to bridal, I wanted to create an online platform dedicated to Polki jewellery that could reach people who wanted to shop from the comfort of their homes. Also, this would make Indian jewellery available globally," he added.
"This brand of jewellery, this inheritance, will now be passed on to my daughter," said Karan, stating his goal to create a legacy brand for Polki jewellery.
Tyaani by Karan Johar is here to help you set the trend. The Tyaani website shows actresses like Madhuri Dixit Nene, Juhi Chawla, Kriti Sanon, Janhvi Kapoor and Aamna Sharif modeling for the newest brand in the block. According to Karan, a suitable outfit is always incomplete without good jewellery and Tyaani will make you get the perfect look and definitely make heads turn. Tyaani.com is a Pret collection of fine jewellery that uses 22kt gold and natural diamond polkis or uncuts to create stunning pieces of jewellery that are an extension of Karan's personality.
Apart from this, Karan Johar also runs his clothing line Marquee by Karan Johar with Vero Moda. Earlier this year, he also launched Yash Johar Foundation – named after his father – to help improve the quality of life of people associated with the entertainment industry.
In the film line, Karan Johar is currently working on 'Rocky Aur Rani Ki Prem Kahani', which stars Dharmendra, Jaya Bachchan, Shabana Azmi, Alia Bhatt, and Ranveer Singh.