Delhi Chief Minister and the founder and national convener of the Aam Aadmi Party (AAP), Arvind Kejriwal, today joined the road show in Surat after AAP's surprise victory in four wards in Surat municipal polls. AAP is celebrating its first time win at the Gujarat civic polls. The party has won eight seats in the Surat Municipal Corporation. Arvind Kejriwal and AAP Gujarat President Gopal Italia began the road show from Mangad Chowk, Surat by offering flowers to the statue of Sardar Vallabh Bhai Patel. 
Gopal Italia is from the Patidar community and AAP has won all the seats in the Patidar-dominated areas, the boiling point of quota agitation led by the community leaders in 2015. The community has distanced itself from the Indian national Congress and had campaigned against the Congress after denial of seats for Patidar leaders. AAP leader and Deputy Chief Minister of Delhi, Manish Sisodia, had even worn the Patidar Arakshan (Anamat) Aandolan Samiti (PAAS) cap while conducting road shows. AAP has secured 14% votes in 6 major cities of Gujarat in Municipal elections.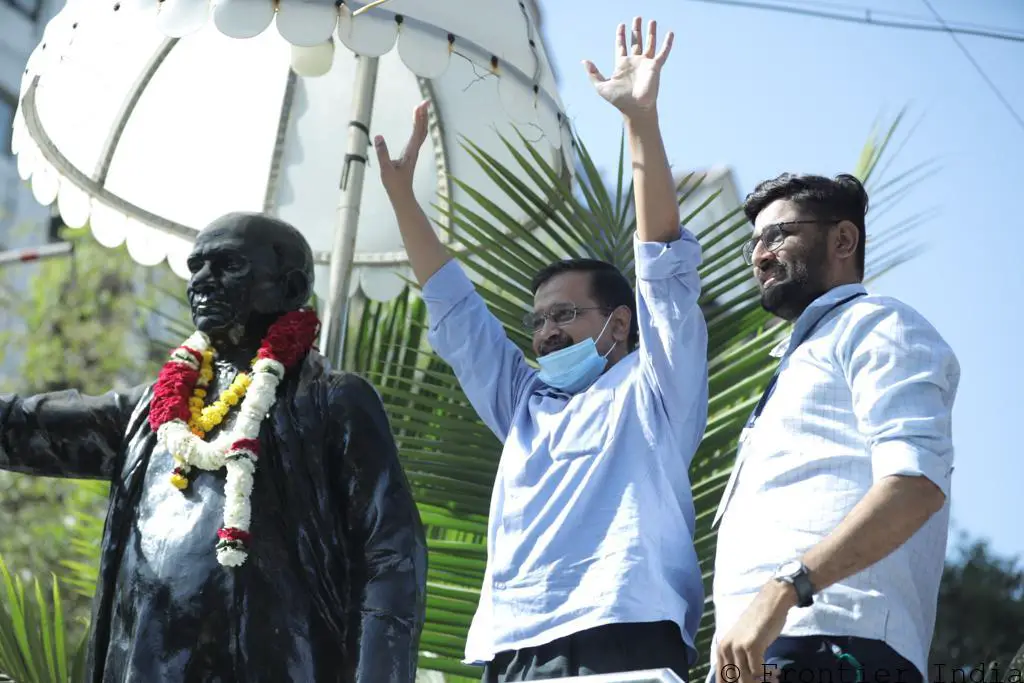 "BJP and Congress leaders are stunned by the victory of the Aam Aadmi Party. But they are not afraid of you,they are not afraid of the Aam Aadmi Party, they are afraid of the 16 lakh people who have trusted you by voting for you," said Arvind Kejriwal.
"We are 27, they are 93. No matter the number, each man of ours will out number them by ten. The people of Surat have not given you the role of opposition member. Don't let them do any wrong doings," added Kejriwal.
AAP is also participating in the Nagarpalika,Taluka Panchayat and Zila Panchayat elections on 28th.