Bharat Electronics Limited (BEL), a Defence Public Unit (DPSU) under the Ministry of Defence (MoD), has inked a contract with Indian Navy for supply of 20 Light Amplification by Stimulated Emission of Radiation Dazzlers (Laser Dazzlers) on 31 December 2020. "The BEL had earlier this month won the contract beating global Original Equipment Manufacturers (OEMs) in buy global category. These would be manufactured by BEL, Pune plant," says the MoD release.
These Laser Dazzlers are developed by former Laser Science & Technology Centre (LASTEC), a laboratory of the Defence Research and Development Organisation (DRDO), which has been merged with a missile lab in Hyderabad. The MoD release states that it is "portable, shoulder operated and ruggedized for military use in adverse environmental conditions."
A laser dazzler transmits a laser beam in visible spectrum temporarily impairs or disorients the targets like a person or the sensors fitted on a vehicle or an aircraft in a completely non-lethal manner. LASTEC has developed variants of laser dazzler for diverse applications. These laser dazzlers can be operated for a range of tens of meters to tens of kilometres. Lastec has also developed a long-range laser dazzler, HeliosAD, as a concept demonstrator prototype for dazzling at ranges of tens of kilometres. These dazzlers emit highly intense yet safe dazzling green laser.
The proposal to equip Indian Armed Forces with hand-held portable laser dazzler is as old as early 2000 but the Indian Navy being an early adopter among the Indian Armed Forces is the first one to sign up for it. The dazzlers are a safer option for the Indian Navy facing threats from pirates, Unmanned Air Vehicles (UAV) and other hostile ships. In the case of pirates and human threats, dazzlers are a safer option and there is a ban on blinding lasers under the 1995 United Nations Protocol on Blinding Laser Weapons.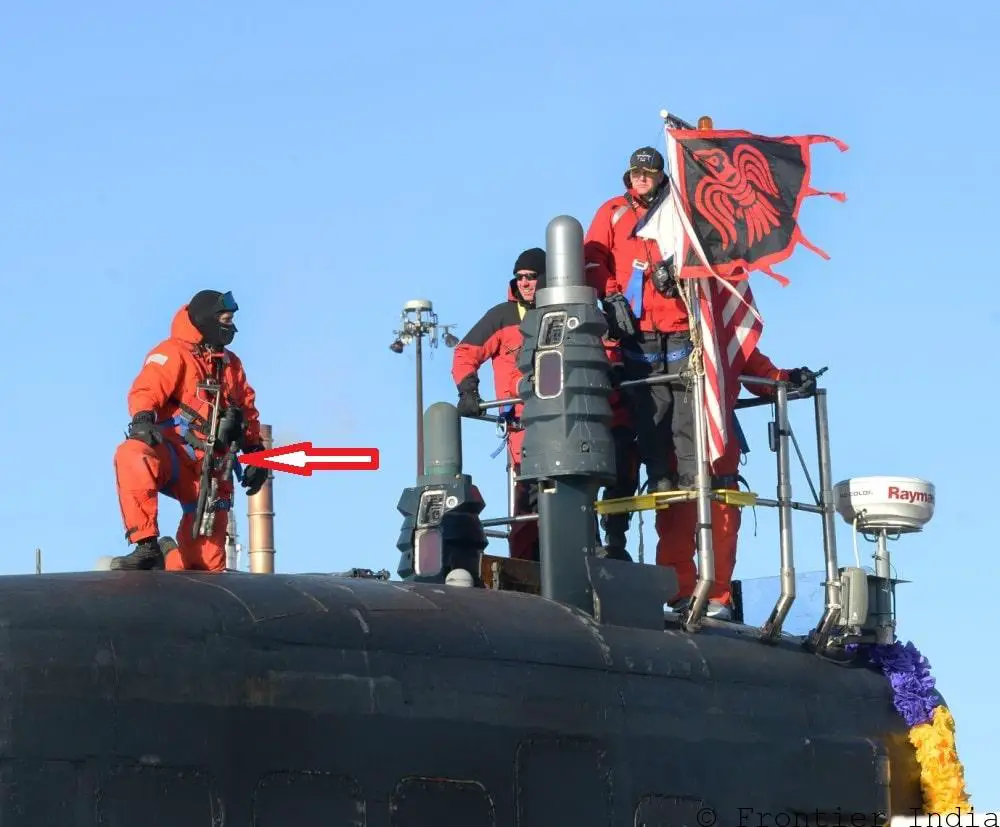 The US Navy has a program for deployment of laser dazzlers. The Arleigh Burke-class guided-missile destroyer USS Dewey (DDG 105) has a stand-alone laser system installed onboard to blind the Unmanned Air System (UAS) threats. A tweet by the US Navy on Jul 26, 2020, shows a sailor on the US Navy Attack Submarine USS Minnesota personnel holding portable laser dazzler gun.