On 13 June 1971, 349 Gentlemen Cadets from the famed 'Born to Battle' course passed out of the Indian Military Academy, which is nestled on the foothills of the Himalayas, and soon found themselves thrust into combat operations in the I971 Indo-Pak war. A conflict that changed the topographical face of the South Asian subcontinent.
The course which combined 307 young men from the 47th regular and 42 from the 31st Technical Course marched towards the antim pag and headed towards the bloody theaters of war as freshly minted Second Lieutenants. It was a turbulent period in the young nation's history with India having been an independent country for a mere 24 years. Despite being in its infancy, the nation had already participated in three major wars: 1948, 1962, and 1965.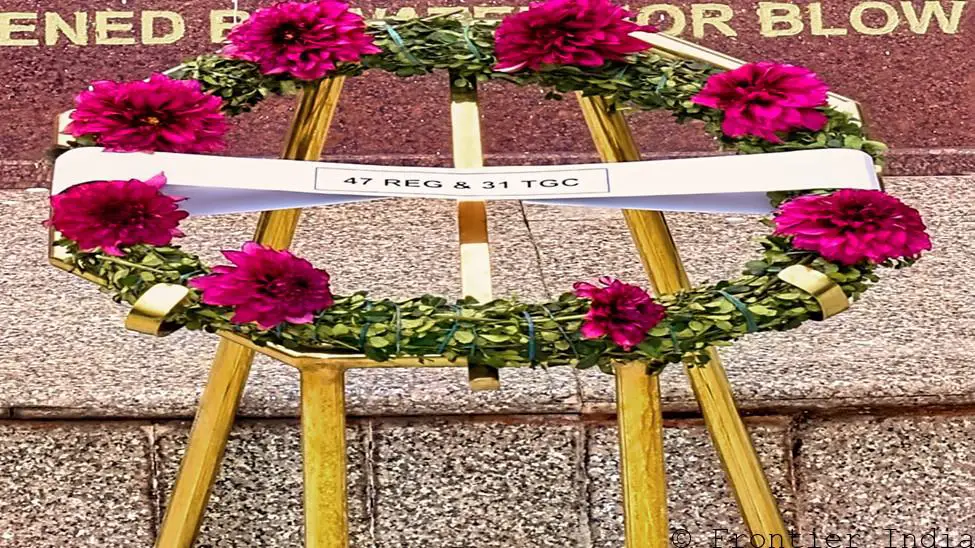 The Born To Battle course was initially supposed to celebrate their golden jubilee at their alma mater, for a period of three days, as military tradition dictates. However, owing to COVID-19 restrictions, an alternate plan of action had to be chalked. Instead, the course will be organising a pan-India memorial at major military stations where a significant number of the course mates reside.
A nationwide wreath laying ceremony is being conducted on 13 June 2021 in remembrance of the Born To Battle who made the ultimate sacrifice in the line of fire. The ceremony will be held at four different locations: New Delhi's National War Memorial, Chandigarh's Western Command War Memorial – Veer Smriti in Chandimandir, National War Memorial Southern Command in Pune, and the National Military Memorial in Bangalore. Lt Gen. Deepak Raj (Retd) laid a wreath in Pune on behalf of the entire course and the families in a soldierly tribute.     
Baptism by Fire
Brigadier Prathamesh Raina (Retd.), a Born To Battle Course veteran, spoke about the immediacy of the war with Pakistan and how these young men, who were still green from basic training were thrust into the perilous nature of armed combat. "Within half a year of commissioning, before most of us could even undergo the basic Young Officers Course, in the ultimate call of duty, we were inducted into battle to participate in the 1971 war against Pakistan. Our course was baptised by fire in the truest sense of the term and for this reason the 47th Regular and 31st Technical Course earned the moniker—Born to Battle."
"Officers of our course lived up to the expectations of our alma mater and made the country proud. Five officers were martyred during the operations. It [the Born to Battle Course] has the unique distinction of being the only course to have been awarded the highest awards for gallantry both in war and peace, the Param Vir Chakra and the Ashok Chakra to Second Lieutenant Arun Khetarpal and Colonel NJC Nair, respectively," he added.
"In addition, officers have also been awarded three Shaurya Chakras and four Sena Medals for gallantry apart from a host of other decorations. Throughout service, our course performed consistently well with 77 officers attaining flag rank, with 10 in the three-star category. Apart from distinguishing themselves in the battlefield and in the senior ranks, officers of the Born to Battle Course have also excelled in the field of sports, mountaineering, sailing, entrepreneurship, and aviation," highlighted Brig. Raina.
The veteran added, "Of special mention are my course mates, Captain PS Bedi and NS Grewal in sailing, Capt. Jai Bahuguna who lost his life while attempting to scale Mount Everest, Capt. Gopinath and Col. Samuel who pioneered affordable helicopter and aviation services in India."
Major General Rana Goswami, an accomplished veteran of the 1971 war who has since held some of the Indian Army's most coveted appointments chimed in, "Our course, the 47th Regular IMA Course is indeed the most decorated course in the history of the Indian Army. Officers who are a part of this course are genuinely proud of the fact that so many of the course's gallantry awardees are now a part of folklore in the army. They have inspired us and will continue to inspire thousands of others who followed us in the profession of arms."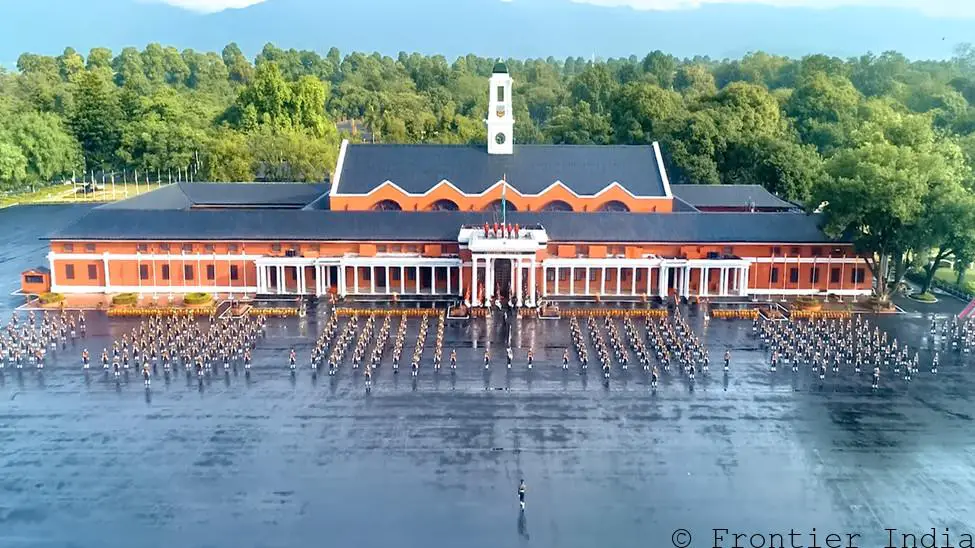 He fondly spoke about 'enduring' the 'course spirit' and how they have managed to stay in touch for five decades, "friends from our own squadron in the NDA, or company in the IMA kept in touch with each other from the time we passed out, right through the war in 1971, right up to this moment."
"Our families are surprised at how soon we catch up on the bygone days when we meet and go right back to our days as a cadet in our training academies. This bonding is a sight worth seeing," said the General with a hearty laugh.
Lieutenant General Dalip Bhardwaj (Retd.), was the 'Sword of Honour' of the course. He went on to become Director General Mechanised Forces (DGMF). Sharing his experience, the Sword of Honour awardee, "The academy unobtrusively taught us to develop bonds, the friendship we developed over those four years have lasted us a lifetime. Given our family has learnt the same lingo, heard our exploits numerous times, and can narrate the same jokes, your course mates with their wives and children are one big family on whom you can blindly rely upon for help and support if you ever require it.
"Apart from doing very well at both the academies, we started with a bang as soon after the euphoria of commission was yet to die down, dark clouds of war were looming over the horizon. Most of us were yet to do our Young Officers course but the excitement of participating in war was unparalleled and so we donned our battle dress to serve the nation."
Remembering the fallen, Lt Gen. Dalip Bhardwaj said, "We lost many of our comrades on land and at sea. Each one who laid down their lives did so with honour. Those of us who were fortunate to return remember it with sobriety and of course as victors. Our buddy Arun Khetarpal made the ultimate sacrifice in the face of overwhelming odds, yet, he held his own and gave the Pakis a bloody nose in the Battle of Basantar. For his outstanding courage displayed, he was awarded the Nation's highest gallantry award— Param Vir Chakra."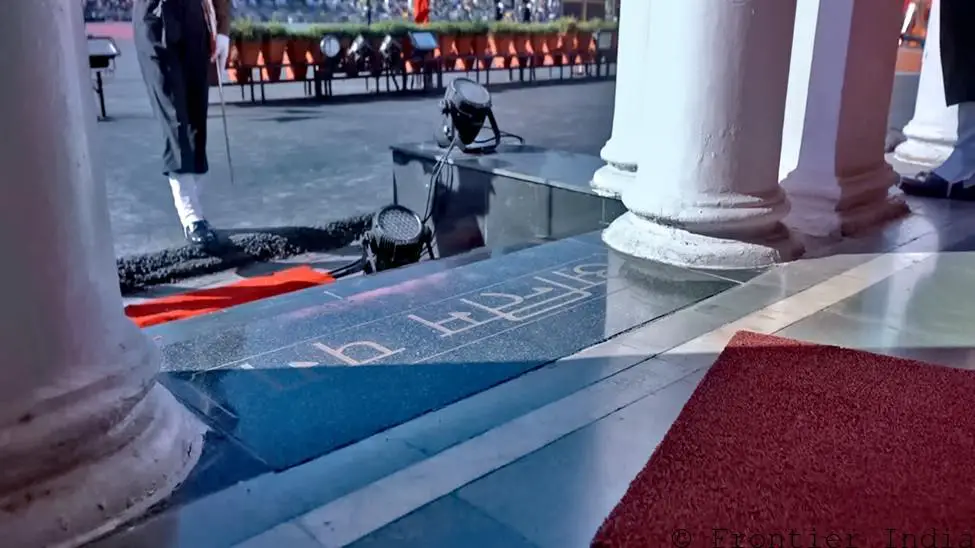 "Another coursemate Col. NJC Nair in 1994 led his troops of Marathas in a charge to break an ambush in the Northeast and in doing so laid down his life. He was awarded the Ashok Chakra—the Nation's highest gallantry award during peace. Hence, the course has the unique and singular honour of holding both the highest gallantry awards in war and peace; both posthumously," elaborated the general with a hint of both pride and sorrow.  
"As all courses, we too have done well with a large number of officers achieving the General officers' rank. However, equally commendable are the laurels won by our colleagues who decided to leave the Army early and pursue their vocation in other fields. Just to mention a few, we have Capt GR Gopinath who founded Air Deccan and to support him he took along Samuel, Pooviah and Vishnu Rawal all coursemates. Together they pioneered the advent of budget airlines."
He continued, "In the field of education, we have a number of stalwarts: Col Vinod Marwah setting up a college for MBA in Pune along with a school for the juniors, Col (Dr) SPS Bedi excelled, KJS Brar set up an institution for education and alongside looked after special children, Lt Gen Raj Sujlana was selected as Chairman Punjab Public Service Commission, Air Marshal Mukerji was nominated as President Air Force Association (Haryana Br), Gen IJ Singh was elected as President Delhi Gymkhana Club, and Col Ravi Pillai is reviving and enhancing education in schools and skill development."
Remembering a 'Param Vir'
Brig. Raina spoke about the course's most decorated officer, "On commissioning, 2/Lt Arun Khetarpal joined his Regiment, 17 Poona Horse in the midst of the Indo-Pak War. On 16 Dec 1971, in the process of establishing a bridge head, he came across heavy anti-tank fire. However, he not only destroyed the interfering Pakistani position, but in the tank battle that followed, he personally destroyed four enemy tanks. He embraced death by denying the enemy their intended breakthrough. For this act of exceptional bravery, going well beyond the call of duty, he was conferred the Param Vir Chakra, albeit posthumously."
General Bhardwaj, who knew the young officer intimately painted a heartwarming picture, of the 21-year-old war hero, "It all started in 1953, apparently Arun's father (Major ML Khetarpal) and my father (Squadron Leader VN Bhardwaj) did their staff college course in Wellington together in 1953 and were neighbours. But of course, none of us remember those days. Arun did his schooling in Lawrence School Sanawar and I went to Sherwood College Nainital. We met at the New Delhi Railway Station when our parents came to drop us and were told of the previous connection."
He narrated further, "Arun was in the Fox Squadron, and I was in the Charlie Squadron, and we continued our association. Both were appointed as Senior Cadet Captains of our respective squadrons in our final term. It is to Arun's credit that under his watch Fox became the Champion Squadron. In our final term at the IMA, Arun was given the privilege of carrying the Presidents Colours and I Commanded the Passing out Parade. Both of us were commissioned into the Armoured Corps, Arun in Poona Horse, and I to 62 Cavalry.
"In Oct 1971, fourteen of us who were commissioned to the Armoured Corps arrived at Nagar to do our Young Officers Course. However, within a few days we were informed of the imminent commencement of hostilities and our Regiments needed us. What a great feeling as now we were not going to be left out of battle. That night we all congregated at the bar and brought the roof down, fully aware that some of us may not be there for the next head count.
"It was Arun who shouldered that responsibility and true to character he led his tank troop from the front, undaunted, unwilling to give an inch and made the Pakis pay a heavy price. He laid down his life for the honour of the nation and Poona Horse. He did us proud. Even after 50 years we remember him."
50 Years On: A Message to the Youth
"Most of us will be turning 71 this year, which coincides with the year that we got our commission. We were all sweet sixteen going on 17, when we first met in NDA way back in 1967," said Capt. Jawahar Thota (Retd), who served as an aviator during the '71 war. On 13 June 1971, we got our commission and had the proud privilege of naming our group, 'Born to Battle'. The only other group which has the privilege is probably the one that got the commission in June 1962. They took part in the Sino-Indian War," added the former wartime aviator.
When asked about what message he would like to impart to future military leaders and the youth of today, General Goswami responded by saying, "The profession of arms, whether it is the army, navy, or the air force, is among the noblest professions in this world. While each citizen of any nation accomplishes something or the other for their own selves, there are few who give something back to the nation, other than in the form of taxes. In the profession of arms, you get an opportunity of giving something back to your motherland, in terms of looking after its integrity, day and night – for decades of your life, especially in your youth, even giving your life defending it, if need be."