China's ShiJian-21 (SJ-21) satellite "appears to be functioning as a space tug," according to a new analysis by commercial space monitoring company ExoAnalytic Solutions. The satellite towed a failed Beidou navigation satellite from a crowded geosynchronous orbit (GEO) and sent into a "graveyard orbit."
According to the report, the company's Space Situational Awareness (SSA) chief architect Brien Flewelling reported the observation on the 26th of January in a webinar hosted by the Center for Strategic and International Studies (CSIS), a U.S. think tank.
According to Flewelling, on January 22, China's SJ-21 satellite "disappeared" from its orbital position after performing a "close-range operation" around and approaching a failed Beidou-2 navigation satellite (CompassG2) for several hours. It was later found that SJ-21 performed a "big manoeuvre" to drag the failed satellite out of geosynchronous orbit.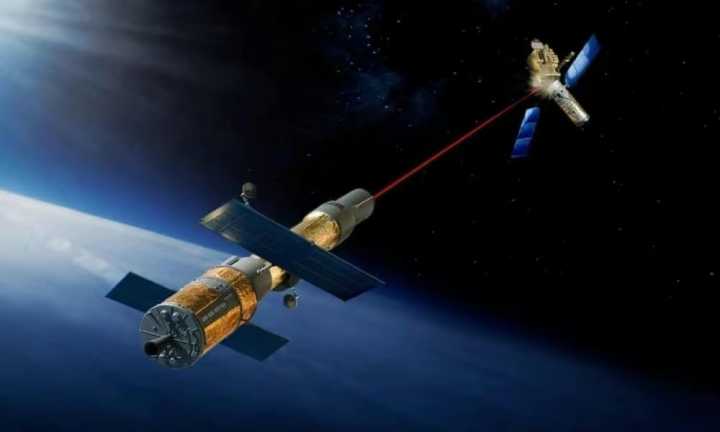 Flewelling added on the 26th that the latest tracking data showed that SJ-21 had separated from the failed Beidou satellite and returned to low-Earth orbit. It leaves the latter in the "Super Graveyard Drift Orbit".
The so-called 'Graveyard Orbit' or 'Junk Orbit' is usually defined as the space 300 kilometres above the geosynchronous orbit at an altitude of about 36,000 kilometres.
According to the report, the Chinese satellite's move is consistent with having the capability required for on-orbit service, assembly and manufacturing (OSAM) — a capability that the United States and Europe are also pursuing. Since the Trump administration launched a U.S. national OSAM program in November 2020, the U.S. Department of Defense has been advancing several technology development projects.
ShiJian-21 (SJ-21) satellite
China launched satellite ShiJian-21 (SJ-21) into geosynchronous transfer orbit (GTO) on October 24, 2021, and Chinese state media said the satellite would "test and verify debris mitigation technology."
SJ-21 reached GEO and then moved into proximity with another object, which was estimated to be an apogee kick motor (AKM) or a sub-satellite by the 18th Space Control Squadron of the U.S. Space Force and other space watchers.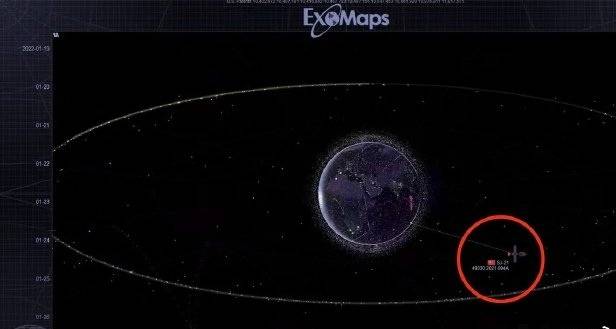 A report by Air University, Maxwell AFB, states "SJ-21 is probably going to be China's second On-Orbit Servicing, Assembly, and Manufacturing (OSAM) practice-series satellite (Shijian) in GEO. One could also reasonably expect SJ-21 to advance work China has already done in lower orbits to practice rendezvous and proximity operations (RPOs) and the use of a robotic arm. This time, China might practice using multiple arms, a different type of debris mitigation technology such as that needed for refuelling or deorbiting, or a combination of those."
In an email explanation to a U.S. media outlet, an avid space watcher noted that SJ-21 and its possible AKM were staying 60 km apart just above GEO. On November 15, the space watcher stated the two had moved to within 5 km of each other. If the object is SJ-21's AKM, industry experts have discussed them as useful companions for OSAM refuelling missions similar to the 2019 Northrup Grumman Mission Extension Vehicle-1. The vehicle had connected with its target satellite to add extra power in the graveyard orbit.
Chinese space rendezvous and proximity operations
As per space observers, China conducted its first non-Chinese Space Station rendezvous and proximity operation (RPO) in 2010 from sun synchronous orbit (SSO) with SJ-12 (launched in 2010) and SJ-06F (launched in 2008). They reached the proximity of fewer than 300 meters, and later a change in SJ-06F's orbital trajectory was observed. It was similar to a 2005 U.S. on-orbit test which did not generate debris. 
China may have conducted its track, grasp, and release robotic arm test in 2013. Shiyan-7 (SY-7), Chuangxin-3 and SJ-15 were launched in similar orbits. Chinese media said the mission was to 'test space maintenance technologies such as space debris tracking and robotic arm operations.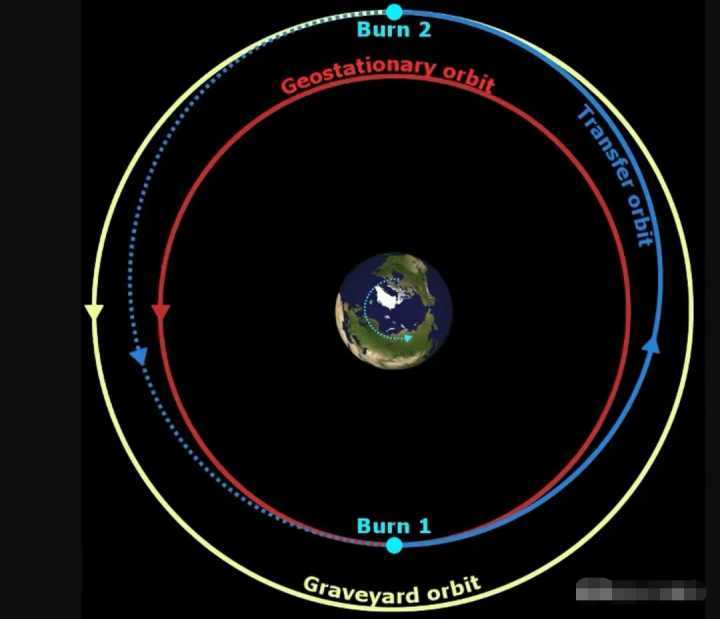 SY-7 was launched with the robotic arm, and the two other satellites were speculated to operate as an observer and transmit test data to ground operators. In 2017, a Chinese professor at the Beihang University said the SY-7 and the Tiangong space stations as examples of China's on-orbit servicing tests. The professor also referred to U.S. maintenance of the Hubble Space Telescope and AFRL's ( Air Force Research Laboratory) XSS-10 and 11.
Aolong-1 was the first robotic arm in LEO in June 2016, launched by Chinese academicians and may have also tested another OSAM technology.
SJ-17 was launched in November 2016, and over several years it may have inspected and conducted other service tests on Chinese satellites. This may have been similar to the Russian inspector satellites. Some Chinese researchers and media outlets have written that SJ-17's conducted activities related to debris mitigation.
SJ-17 shifted ChinaSat-5A to graveyard orbit in 2018. It is also said to have conducted RPO activities on ChinaSat-1C in 2018, a dedicated military satellite ChinaSat-20 in 2018 and ChinaSat-6B in 2020. 
Rendezvous and proximity operations by other countries
Japan had demonstrated its low Earth orbit (LEO) robotic arm demonstration in 1997. The U.S. experiments include the Air Force Research Lab's XSS-10 and XSS-11 in 2003 and 2005, respectively, and DARPA's 2007 Orbital Express demonstration, to name a few. Russia (and the Soviet Union) has its inspector satellites. Russia is also creating its nuclear space tug called Nucleon. 
Also, read – All you want to know about Russian inspector satellites and Russia contracts nuclear space tug Nucleon