Fashion designer Yuima Nakazato received backing from Seiko Epson Corporation for his collection displayed on July 7, 2022, at the Paris Haute Couture Collection. From June 3 to June 28, Epson provided help for the stage design and fashion show production.
The fashion firm of Yuima Nakazato believes that the development of apparel will lead to an even brighter future. The fashion business has maintained its meticulous selection of the materials used and the sources. The goal has always been to make garments that can be used for a very long period and then recycled.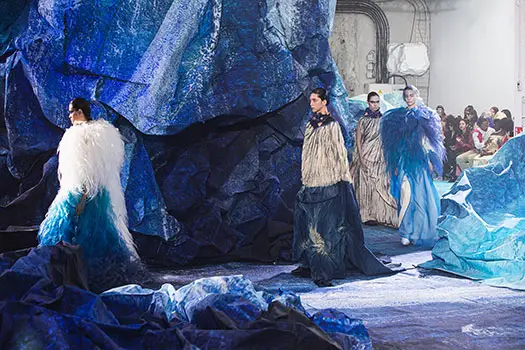 To meet the exact specifications of the fashion house and produce the works with a lower environmental impact, Epson employed digital textile printing technology. This technology supported the replication of the delicate textures and colours of hand-painted materials. At the Solution Center at Epson's Fujimi Plant, a Monna Lisa digital inkjet textile printer was utilised to faithfully reproduce Nakazato's designs on the ultra-thin, 0.07 mm silk organdy fabric that was used for some of the styles.
Since digital textile printing doesn't require printing plates, it is perfect for producing small quantities of material quickly. Additionally, because the printing technique for these designs used pigment ink rather than dye ink, which necessitates more processes, Nakazato was able to continue working on the fashion collection's designs right up to the event. It consumes a minuscule fraction of the water used by traditional textile printing.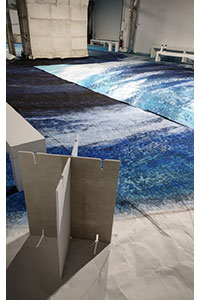 Epson also helped with the design of the stage by using its digital printing technology to create paper sculptures. These sculptures had a significant role in shaping the collection's blue-themed aesthetic. Nakazato has hand-painted pictures of Earth that covered the whole stage. At the LFP Solution Center at Epson's Hirooka Office, these photographs were enlarged and printed using a SC-P20050 inkjet printer across a total of 832 square metres of print paper.